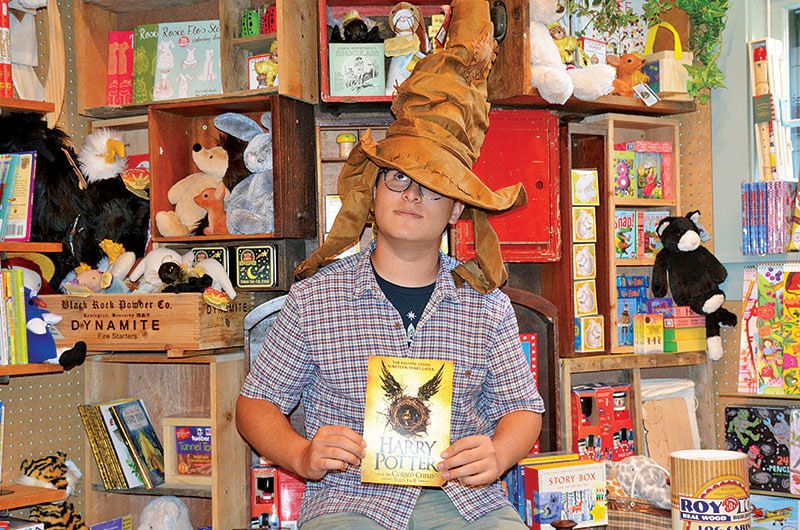 In honor of the new addition to the world famous book series, Nantucket Book Partners is hosting a week-long celebration of all things Harry Potter. The eighth story in the series about everyone's favorite wizard, Harry Potter and the Cursed Child, picks up 19 years after the ending of Harry Potter and the Deathly Hallows. The story follows Harry, now an overworked employee at the Ministry of Magic, and his younger son Albus Severus Potter. While Harry grapples with a past that refuses to stay where it belongs, his youngest son Albus must struggle with the weight of a family legacy he never wanted. As past and present fuse ominously, both father and son learn the uncomfortable truth: sometimes, darkness comes from unexpected places.
The island festivities start on Saturday, July 30 at 9:30 am with a Harry Potter Story Time with Wendy Hudson in Nantucket Bookworks, 25 Broad Street. Later that evening from 11:00 pm to 12:30 am there will be a midnight release of the new addition to the series. Get your copy of the new book in a Sorting Hat Ceremony under the book tree. There will also be games, giveaways, prizes Butterbeer from ack- Fresh, a Harry Potter appearance, a costume contest, and more!
On Sunday July 31, fly on over to Cisco Brewery for an adult Harry Potter party with a Butterbeer tasting, costumes, a photo booth, along with giveaways, prizes, and all the rest the brewery has to offer.
Get to Mitchell's Book Corner at 54 Main on Thursday, August 4 at 6 pm for Cauldron at the Corner, where Professor Trelawney (played by Kathy Richen) will be doing card readings.
Start next weekend off with a scare on Friday August 5 with Grey Lady Ghost Stories featuring a ghost tour with Ravenclaw's ghost, "The Grey Lady".