• by Sarah Teach •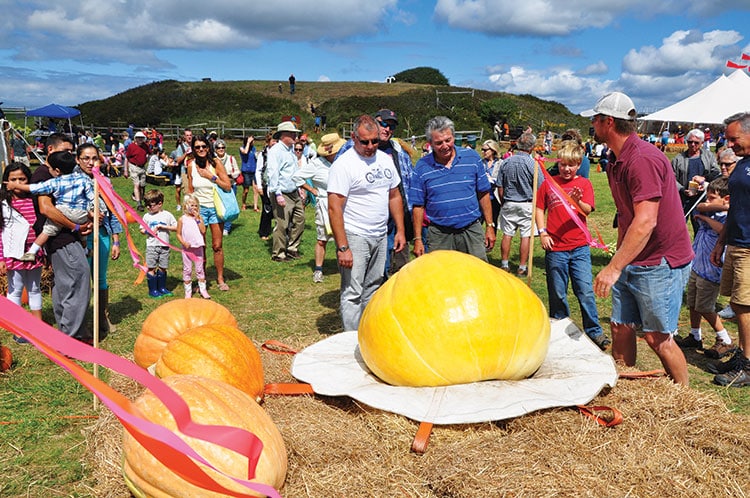 The Nantucket Island Fair brings together many of the best parts of Nantucket: family, friends, community spirit, the fruits of islanders' summer of labor. And, of course, a beautiful shoreline. This annual family event has all the trimmings of a traditional country fair, with a little island flair thrown in. Head on out to the seaside Tom Nevers Field for the Nantucket Island Fair, taking place this year on Saturday, September 13 and Sunday, September 14.
If you like making things with your hands–edible or not–or growing food in your garden, you'll love Gertrude's Harvest Exhibition. There, you can showcase pretty much anything that you have made or grown by hand, whether it is a painting, a pie, a piece of pottery, pickles, or a pumpkin. Register your goodies on-site under the Community Tent any time from 10 a.m. to 1 p.m. on Saturday for the 2 p.m. judging.
Think you've really got "some pig?" Family favorite Ray's Barn Yard welcomes all animals from chickens and cows to star-nosed moles and pink fairy armadillos. If you love them and want to show them off, now is your chance. You may pre-register at www.nantucketislandfair.com or on-site under the Information Tent any time before 1 p.m. on Saturday.
There are a number of events that are brand new this year. Parents will be delighted by the Kiddie Corral, a supervised play area for children ages five and under. This will be available from 10 a.m. to 4 p.m. in the Games Field on both days of the fair.
Creative kids will love the fairy house competition. There will be a large area landscaped with natural materials, ready for each entrant to put their pre-made fairy house down on their own 15″x15″ square. Kids can spend an hour on Saturday adorning their houses with the natural materials provided. Judging will take place on Sunday, and prizes will be awarded.
If your sweet tooth is as fast as it is sweet, then you should enter the new cupcake-eating contest. Nantucket Bake Shop will donate some of their delicious cupcakes to be devoured by contestants, who will be sitting with their hands tied behind their backs as they see who can down their cupcake the fastest.
Instead of dunking for apples, people will be peeling them. Using only a paring knife, contestants will vie for longest peel and fastest peel.
This year's dog show has undergone some revisions. Rather than being formatted like a traditional dog show, volunteer coordinator Campbell Sutton says fair organizers are aiming for a more fun-based show. Categories will include Waggiest Tail, Cutest Mug, and Best Dressed.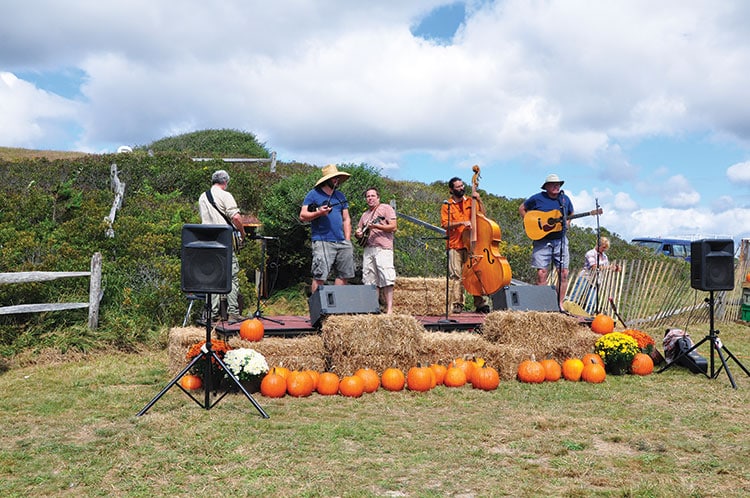 Of course, Island Fair doesn't happen automatically. Plenty of volunteers pour their heart and soul into its production, and have a darned good time doing it. From contest judges to face painters, people with a variety of skill sets are needed to make Island Fair a success. Join in the fun by filling out the volunteer form at www.nantucketislandfair.com. All volunteers get free parking.
Tom Nevers Field is located at the end for Tom Nevers Road. Parking is $12 per car or pay the $6 entry fee if you bike or walk. Further details, including a full schedule of events, can be found at www.nantucketislandfair.com.