• by Julianne Adams •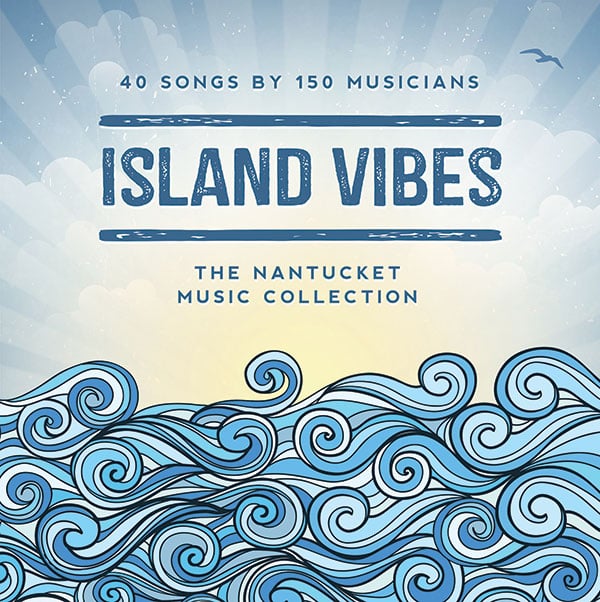 "It's nothing that's been done here before," says Nick Ferrantella. "It's deeply rooted in the community." Nick is speaking about Island Vibes: The Nantucket Music Collection, the latest musical project born in the underground studio he built ten years ago. Island Vibes, as Nick's son and the album's producer Victor Ferrantella describes, is "very eclectic." With 150 artists featured on the two disc's 40 songs, the album crosses genres and decades. From pop rock to acapella, with songs recorded in the past few months and as far back as the 60s, Island Vibes represents as wholly as possible the Nantucket music scene. This project, begun in earnest in January, has been in the works for quite some time and would never have been possible without the seasoned musical expertise of the Ferrantellas.
Nick Ferrantella's foray into the music world began around age 12, when he started to learn drums. A Nantucket resident, Nick began playing at dances and parties on the island. In high school, his musical pursuits became more serious and he formed The Dionysians with his friends. They performed mainly at Thirty Acres, a long gone but much loved bar. Nick describes the impact Thirty Acres had on his career and the island. "My influences were really based in the Cape Verdean style music because Thirty Acres was owned by Cape Verdean people," he explains. "[The bar] had a Cape Verdean style that kind of morphed into rhythm and blues. That was the very beginning of the music scene in Nantucket." Nick notes that although there was a small jazz and piano world during the summer, "The Dionysians was the first rock band on the scene."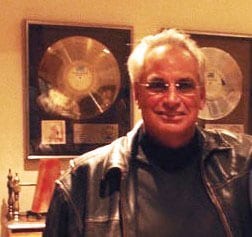 For a few years after high school, Nick studied and played in Boston and, for a winter, California. Then he returned to the island. Back home, Nick met Corky Laing, George Gardos, and Gary Ship, whose band was about to change from Bartholomew Plus 3 into Energy. Nick says, "They made a great impression on me." Lasting musical and personal bonds were formed—years later, Ship became the godfather to Victor.
The trio gained traction and the attention of Felix Pappalardi, a Cream producer, writer, and sometimes player. In 1970, Laing replaced drummer N.D. Smart in the recently formed band Mountain, which consisted of Pappalardi, Leslie West, and Steve Knight. Another new addition to Mountain was Nick Ferrantella, who began working as road manager that same year.
And so began the wild ride of touring with rock bands. For ten years, Nick worked as a tour manager for the same management company but a variety of bands. At the time, bands were constantly changing. Nick began with Mountain and followed Laing and West as they formed West, Bruce and Laing with former Cream bassist Jake Bruce.   A few years later, The Leslie West Band, sans Bruce, came into being and added a few members, including guitarist Mick Jones. In between the group changes, Leslie West released an album, The Great Fatsby (1975). Two artists featured on its tracks were Mick Jagger and Nick Ferrantella. Mostly, though, Nick stayed behind the scenes.
When Jones founded Foreigner in 1976, Nick became their tour manager. For four years, Nick was on the road with the massively popular band. In 1980, things changed. "I loved touring, but near the end it got tiring," Nick says. During a period when the band was off the road, Nick, now married to Nantucket-native Linda, had a change of heart. "The island in me was calling me back," he says. "My career did end on an up-note with them."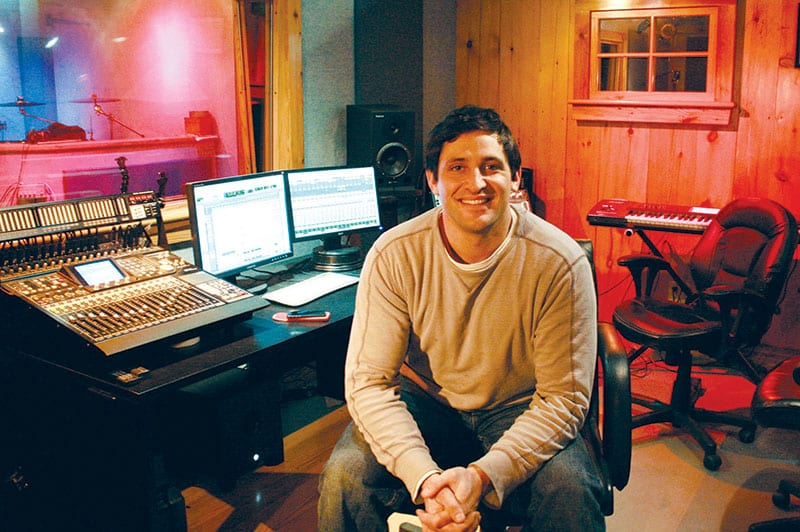 There was still a lot of music left in Nick, though. When he returned to the island, he started his successful landscaping company Ferrantella Landscaping and raised his sons, Victor and Ben, both of whom are, of course, musically inclined. Victor began piano at age six and in his mid-20s picked up the guitar. Ben, as Victor tells it, "learnt drums by watching" and also took on guitar. After college, the brothers, along with cousin Michael Stefanski and friend Chris Beamish, formed Sweetmeat and the Silverfish. Conveniently for the band, a recording space was located right below half the band's family home.
In 2002, Nick produced the soundtrack for the documentary The Last Call, about the bar Bosun's Locker that shut its doors in the 1970. After working on the soundtrack in the Vineyard and seeing the new software of the studio, Nick had an idea. "I saw Pro Tools [an editing software], and thought, 'Oh, I could do this. I could build something.'" The studio didn't spring up overnight though. "It took a while for me to conceive and actually have it built."
In 2005, Garden Rock Studios opened its doors. Located below the landscaping offices, the recording studio is securely soundproof. Showing the space, Nick explains, "These two rooms are floated. They don't touch any other part of the building." No sound vibrations get in or out, meaning artists can focus and those nearby won't be disturbed.
Initially, the studio functioned mainly as a space for experimenting, especially for Victor and Ben. With its soundproof walls and collection of instruments, the recording studio doubles as an excellent rehearsal space. "In the beginning, this was more of a project studio for us," Victor explains. "It was a dream to have." The studio was a place for them to learn. "In that environment," Victor says, "you really hone your skills."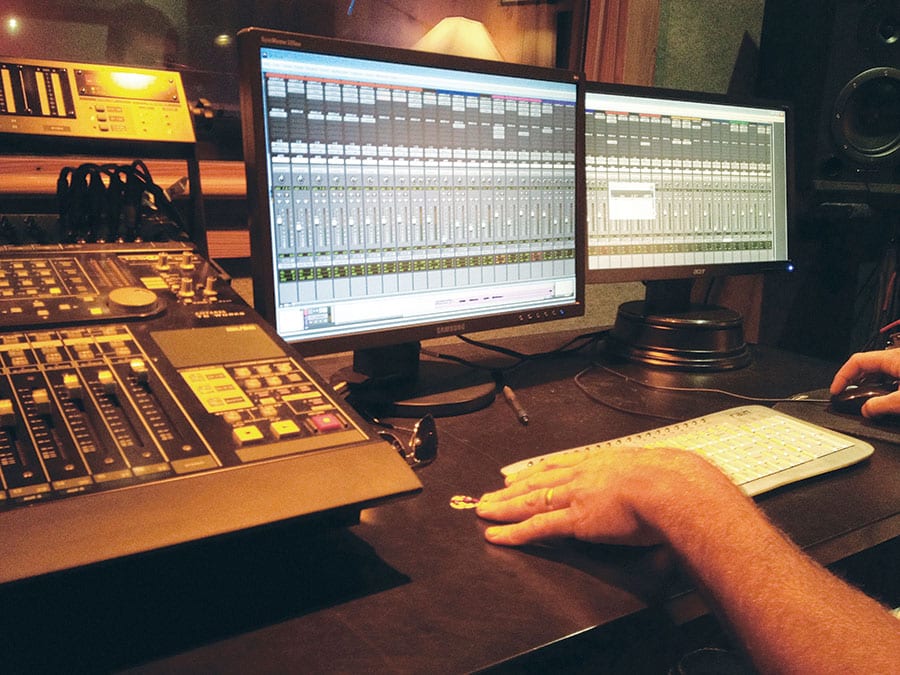 In the studio, the Ferrantellas could polish their skills, not only as a musician but also as producers and sound engineers. "We spent a lot of time figuring out how to use the software," Victor says. Recording with his band Sweetmeat, Victor found his musical interests developing. "We played all original music and in that I found my passion for producing and making music. I found a real enjoyment out of working with somebody's song, recording it, and making it sound as good as it can," Nick says. "It was a lot of trial and error, and feeling our way through it."
But these guys aren't amateurs in their basement. Victor recently received a Master's in Music Production and Technology from Berklee. "That took me to the next level," he says. His father described the course, which Victor completed remotely, as "very intense." Nick gained his studio education during his time in the industry. "From my years in the business," he says, "I was involved in probably 18 or 19 albums, where I sat there in the studio with the producers and the engineer, and the band leader. So much of that I absorbed: what it takes to produce, what a producer really does. So now I'm able to apply those skills."
Very quickly, Garden Rock turned into a space for other artists. "We had people knocking on our door all the time to come and record," Nick says. The studio started recording and producing tracks for local musicians. The Shep Cats and Eelgrass were early Garden Rock clients. Over the years and through word-of-mouth the studio has grown to produce a spectrum of projects, musical, and otherwise. Pulitzer finalist and Nantucket resident Nathaniel Philbrick recorded an audiobook at Garden Rock, and comedic actor Will Arnett has popped in for voiceover work.
The studio's most recent project, and its biggest yet, is Island Vibes: The Nantucket Music Collection. "We conceived it years ago but we actually brought it to a head in January," Nick says. With the commitment made, the father-son duo quickly started recruiting tracks from artists. The response was fantastic. Originally planned as one album, the project expanded. "All of the sudden it was boom: double-disc," says Victor.
Island Vibes consists of 40 songs performed by 150 artists. Of the 40, Garden Rock produced and recorded 26 while artists supplied finished tracks that up the rest. Across the various genres on the compilation, all the artists have one thing in common: Nantucket. The artists are either locals or spent time on our island and gathered inspiration from it. While about half the songs were recorded in the past few years, the oldest one goes back to 1965. Bartholomew Plus 3 performs the track, which was produced by Felix Pappalardi. The song, a throwback to the beginning of Nick's music days, helps make Island Vibes into what Victor describes as "a time capsule."
The aim of Island Vibes is to bring attention to the studio and the Nantucket music scene. "The goal of this project," Vic says, "is to first and foremost make people more aware of what we do, which is produce, make music, and record local artists. And the second thing is the make people more aware of the size of the music scene here." Having been involved in the island music world for years, Nick and Vic can assuredly attest to the changes it has seen. "I think more than ever it's the biggest music scene that we've ever had," says Victor. Nick agrees and goes on to say, "I think we've been a big part of that growth because people know that if they work on a song they can come in and record it."
With Island Vibes, a whole smattering of artists came to the studio, which was a pleasure for its owners. "From this project we've met a whole number of artists I didn't even know were here," says Victor. The album was a chance to collaborate with new artists and gain exposure to different genres. It was also a chance for listeners to become involved. To raise funds for the project, Garden Rock turned to Kickstarter. Through the donations received on Kickstarter, as well as private donations and personal funds, Garden Rock has been able to record, produce, design, and distribute the album, intended for a July 15 release. In celebration of the community project, a release party has been planned for the same day from 1-7 PM at Cisco Brewery. Of course, there will be plenty of music provided by album participants.
Nick and Victor have pre-released one track, for which Victor filled in on percussion, alongside bassist Erik Wendelken and Jacob Anthony Butler on vocals, guitar, viola, and cello. The song, "The Downeaster 'Alexa'," is a cover of Billy Joel's 1990 track from the perspective of a down-on-his-luck Long Island fisherman. Butler sings the melancholy tune, which mentions Nantucket, with touching and heartfelt sweetness.
Victor often finds himself stepping into the recording room. Percussion, keyboard, guitar, flute—he's done it all and has multiple instrument credits on Island Vibes. His brother, too, has often stepped up to the plate when there's something missing. Vic describes Ben as an "on-call drummer." His other job is giving advice. Nick says that Ben "has a good ear for production… When he does come in he always has something constructive to say." Ben lives in Boston and, as his father proudly tells, just graduated in Management/Finance from BU. Even off-island, Ben contributes to Garden Rock. "When he's not here," says Victor, "I'm always sending him mixes and he'll give me his fresh ear advice, which is, to me, invaluable."
Aside from contributing his musical talents to Island Vibes, Victor continues to record his own music. In October 2013, Victor released the album This Place. A mix of electronic and acoustic rock, the tracks flaunt his various skills as a musician, producer, and sound engineer. The latter two, though, are where Victor's main interest lies.
For Victor, production and engineering is a fascinating experience that is constantly evolving. "When someone comes in, you never know where it's gonna go," he says. "It's a lot of playing by feel, experimenting until you find what works." In the studio, Victor tries to help artists make their work to sound live. "We're trying to capture something really rare," he says.
When reflecting on the success of Garden Rock, father and son look to each other as the source. "It got a life of its own mainly because of Victor and his skills," insists Nick. Victor credits the vision of his father against his own technical perspective. "If it weren't for my father, none of this would be possible." Either way, Garden Rock has been a rewarding, collaborative experience that has no end in sight. "It's a serious, addicting hobby," jokes Nick. After the release of Island Vibes, Nick and Victor plan to continue doing what they've been doing all along: playing, writing, recording, and producing.