• by Sarah McNamara •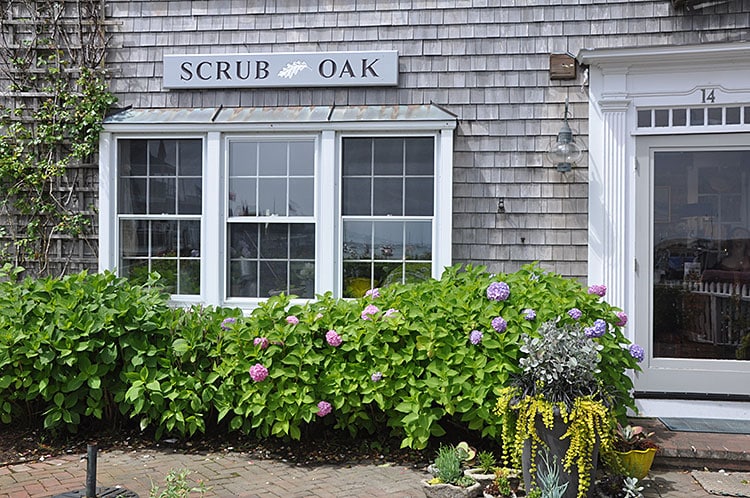 As you are wandering down Easy Street, admiring the view of the harbor or enjoying an ice cream on one of the benches in front of the Easy Street basin, take a moment to turn away from the water and you'll notice a courtyard lined with a white picket fence and rose bushes.  Through that little gate you'll find a store that is fairly new to Nantucket, offering a creative and unique collection of items and displaying the work of many talented artists.  Scrub Oak is a store worth checking out!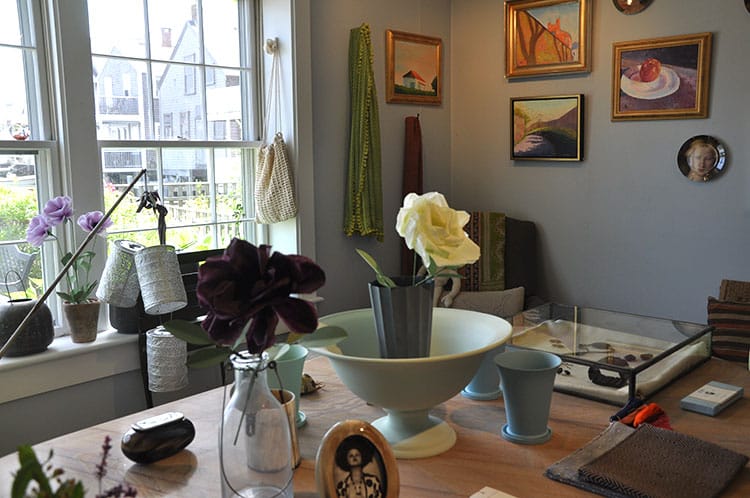 While the store itself is new to Nantucket, owner Sarah Ellis isn't.  She grew up working for many independent Nantucket business owners, including her mom who had a shop called the Sconset Rose, where Sarah did some of the buying. She learned about basic business skills and the rhythms of retail on Nantucket from her good friend and mentor, Carol Muehling of Patina.  A few years ago, after a stint in NYC, Sarah was inspired to open her own shop and moved back to the island.  She began with a small presence during the 2010 and '11 Gardenfest and in April of 2012 Scrub Oak opened its doors at 14 Easy Street.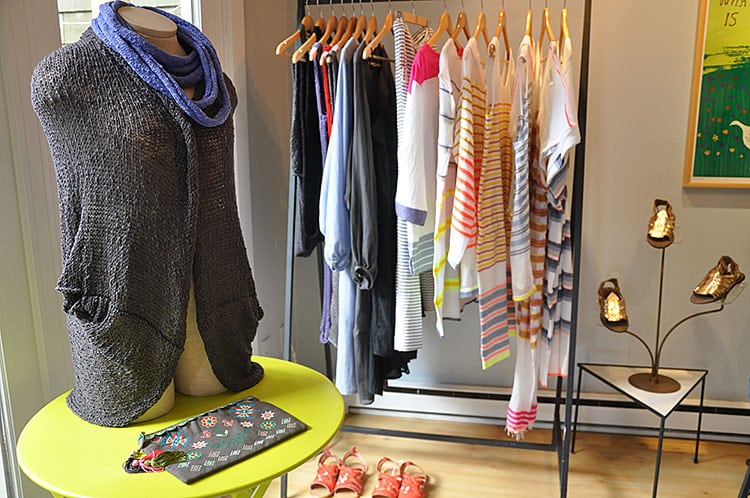 Scrub Oak is a delight to peruse through, a vibrant and fun collection of items you won't find in other Nantucket stores, housed in three small rooms. The front room has beautiful artwork adorning the walls, jewelry elegantly displayed along with books and scented soaps, tables set with items for the home, and soft and cozy shawls, throws, and pillows scattered about. There is a teal-colored room with walls of quirky and unique greeting cards and paper goods sure to surprise the person on the receiving end.  The back room holds a small, but carefully thought out collection of clothing and shoes.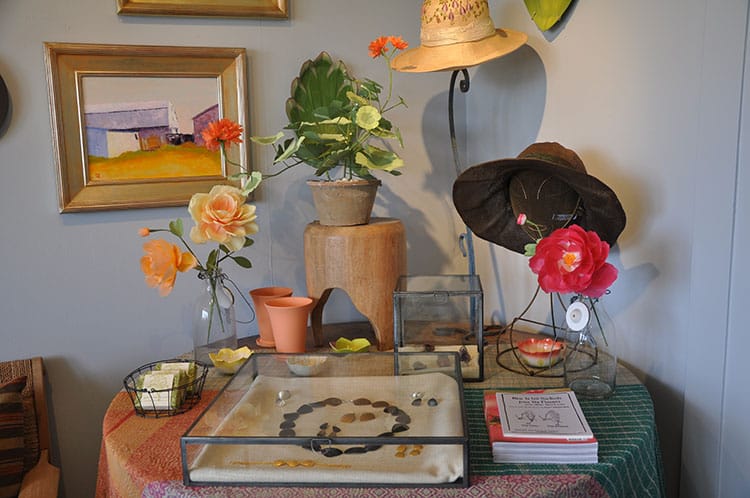 You'll be sure to discover something new and wonderful at Scrub Oak.  The next time you find yourself on Easy Street, be sure to stop in and say hi to Sarah. Scrub Oak is open almost daily from 10am-5pm.