Making the move uptown from the wharves was a blessing for Emilly Brooke Rubin, and a well-deserved one. At the end of last season she packed up her two stores on Old South Wharf, Sweet Liddle and her jewelry shop, and moved them both into the current 40 Centre Street location. For a woman who is passionate about the island and her clients, the new larger space allows her to focus more on the products she loves and making her customers happy.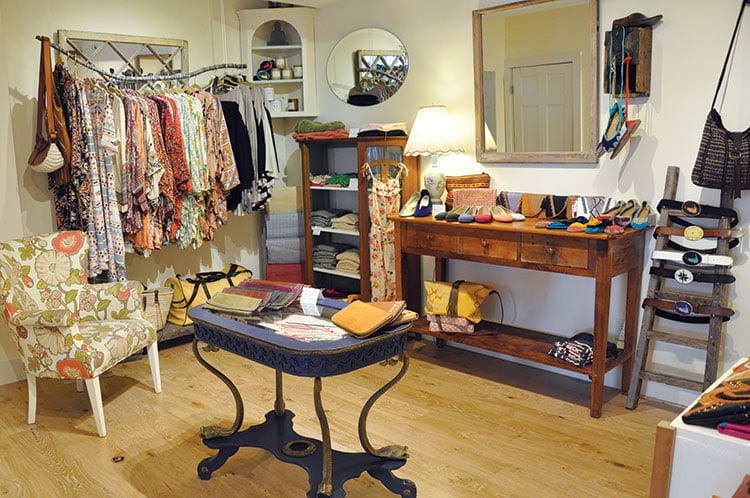 Moving the two stores into one location proved to be a challenge, but she executed it beautifully. When you step into the store the products from Sweet Liddle take up the front and the left side of the store, and tastefully sectioned off with tied curtains is her elegant handmade jewelry boutique. The two areas feel separate, but coexist perfectly in the space.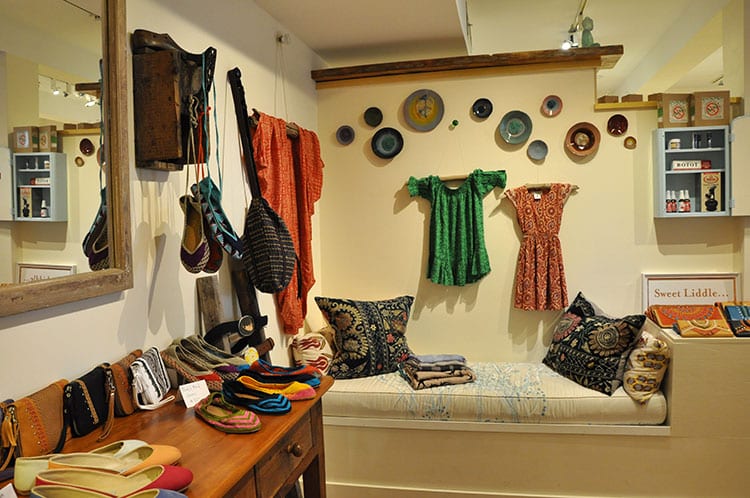 Sweet Liddle is named after Emilly's late Leonberger dog, Liddle, and began as an extension of her jewelry store with the idea of bringing a wider range of products to her loyal fan base. She stocks the store with items she loves and uses personally, making for a fun and eclectic mix to browse through. There are flowy caftans and skirts, kimonos, colorful shoes, beautifully detailed clutches, scarves, and men's ponchos.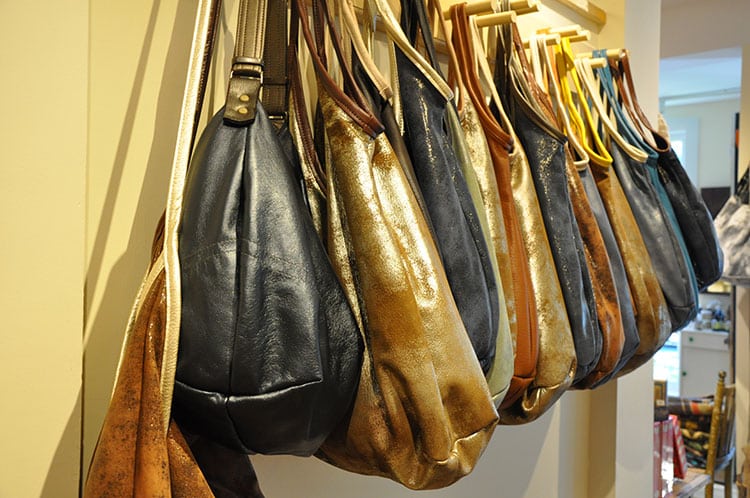 The handmade leather bags from Maine really caught my eye, and are one of their best sellers. In the front of the store you'll find natural products for you and for the home, including sunscreen, lotions, oils, soap, candles, and detergent. Everything is handmade, small batch, and crafted with love.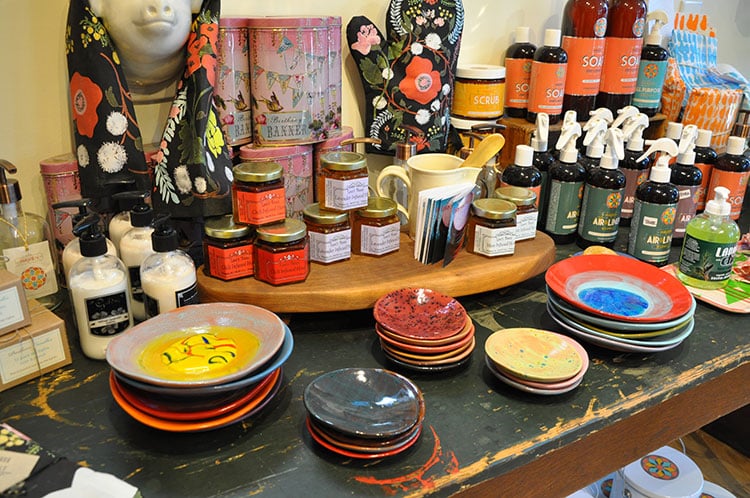 There is something for everyone here, so make sure to stop in and take a look around…you'll want to linger, touch, smell, and sample all they have to offer and you will probably leave with a new favorite. Sweet Liddle and Emilly Brooke Rubin Jewelry are open through December. Next week's article will focus on the jewelry, so stay tuned!