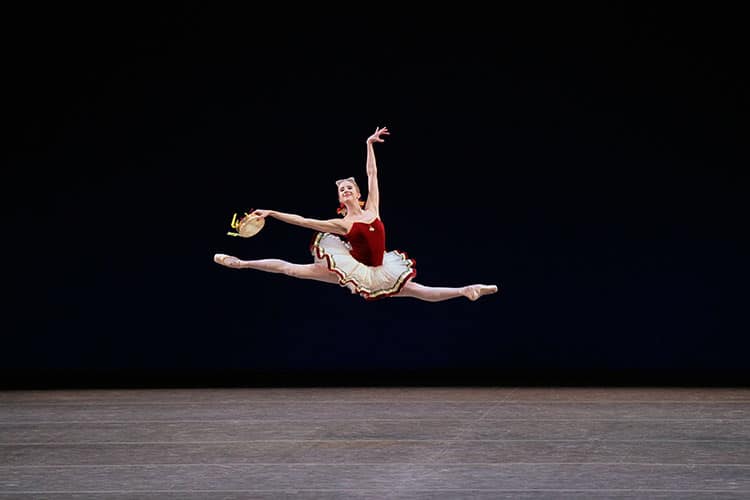 The 6th Annual Nantucket Atheneum Dance Festival celebrates ballet with two spectacular performances featuring star dancers from the New York City Ballet, American Ballet Theatre and the Miami City Ballet. Lead by Artistic Director and noted choreographer Benjamin Millepied, the festival brings the best of ballet to Nantucket each year. The event features five days of dance-related programs for all ages and finishes with evening performances on Friday and Saturday.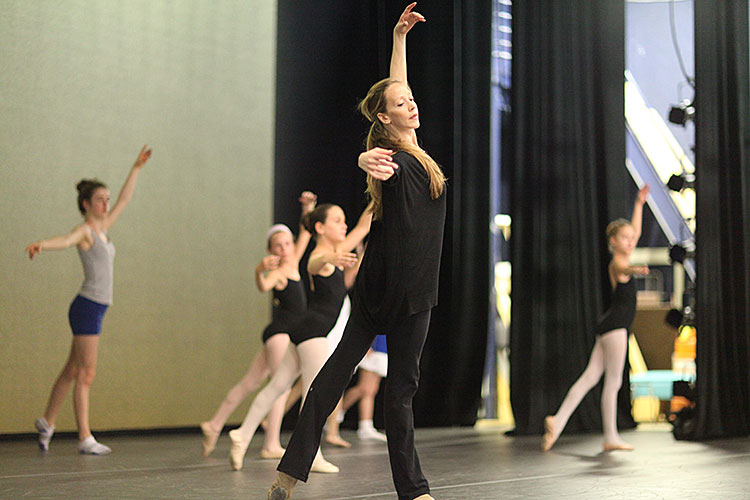 This year the performance program of dance includes a world premiere from New York City Ballet dancer, and much-in-demand choreographer, Justin Peck. Set to music by Franz Schubert, the piece features four dancers as well as a live performance from New York City Ballet pianist Cameron Grant.In addition, the audience will be treated to three classic George Balanchine works as well as contemporary dances by Christopher Wheeldon, Alexei Ratmansky and Marco Goecke.
The performances will take place on Friday, July 26 and Saturday, July 27 at 6:30 pm.  Tickets cost between $45 and $85 and are available now at the library's box office in the garden or at www.nantucketatheneum.org.
During the week leading up to the dance performances many free events will be held in celebration of dance.
Cathy Marie Buchanan author of The Painted Girls, will talk about her book on Monday, July 22 at 5 pm in the Atheneum Great Hall.  Her novel is set at the Paris Operá during the City of Lights' famed Belle Epoqué era.  Inspired by Edgar Degas' classic sculpture "Little Dancer of 14 years," the novel tells the story of two young sisters who work at the Paris Opera Ballet.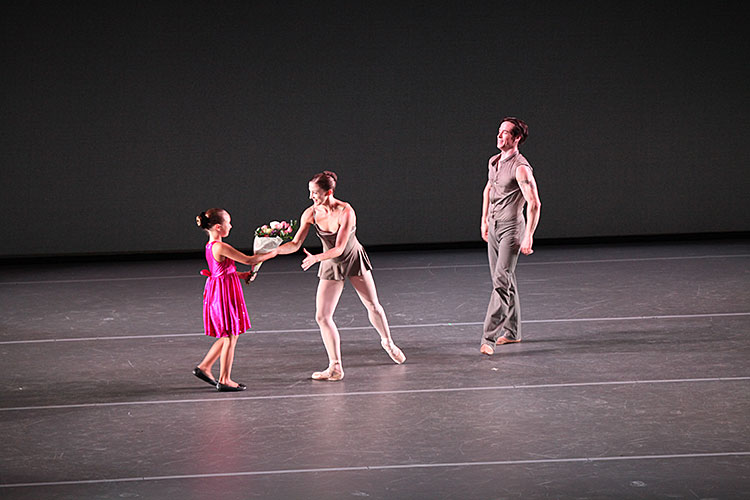 A screening of the film "NY Export: Opus Jazz," will be followed by a Q&A with the creators, on Tuesday, July 23 at 5 pm in the Atheneum Great Hall. This film is a fresh new look at Jerome Robbins' famous "Ballet in Sneakers," created in 1958 for the "Ed Sullivan Show."  New York City Ballet Soloist Sean Suozzi and New York City Ballet Director of Media Projects Ellen Bar produced and Jody Lee Lipes served as cinematographer and director for the film, shot around New York City in 2010. All three filmmakers will be on hand for a Q&A after the film. Set to an evocative jazz score by Robert Prince the dance tells the story of disaffected urban youth through movement that blends ballet, jazz and ballroom dancing with Latin, African and American rhythms to create a powerfully expressive, sexy and contemporary style.
Youth master ballet classes for children will be offered at 9:30 and 11 am on Wednesday, July 24, at the Nantucket High School auditorium.  Taught by a member of the dance company, the classes are for ballet students up to 18 years old with at least two years of experience. The class size is limited and registration is required. Please contact Bess Clarke at 508-228-1110 ext 107 or email bclarke@nantucketatheneum.org.
Lecture/demonstration with the festival's Associate Artistic Director Tyler Angle and dancers on Thursday, July 25 at 4 pm in the Nantucket High School auditorium.  Angle and members of the dance company will discuss and perform selections from the dance program scheduled for the evening performances on July 26th and 27th.
On Saturday, July 27 at 11 am at the Nantucket High School auditorium, a free interactive program for children ages 5-12 will be offered.  Join one of our Dance Festival stars in an exploration of music, movement, and ballet artistry.  No prior dance training needed. Children must be accompanied by an adult.  In addition, each child will receive a coloring book to take home.
For a complete schedule and to purchase tickets, visit www.nantucketatheneum.org.  The Dance Festival benefits the library and proceeds go directly to support programs and services all year.