Writing Process of Alex Marzano-Lesnevich
by Catherine Macallister
Lovers of literature rejoice! The Eighth Annual Nantucket Book Festival is just around the corner. With events for all ages, more than 50 distinguished authors will call Nantucket home for three days from June 13 to 16, as they share their works with readers and writers. This year more than 35 events will be held over this weekend: everything from author panels to children's story times with a variety of free events and a handful of ticketed events.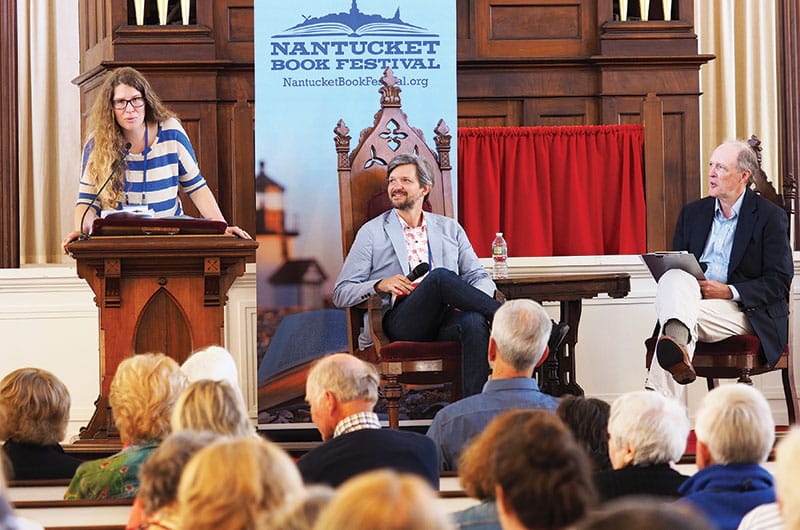 This year's festival is welcoming a wide variety of authors including some frequent festival guests like Elin Hildebrand with her new historical fiction book Summer of '69, Nat Philbrick with his historical non-fiction book, In the Hurricane's Eye, and Blue Balliet's young adult mystery, Out of the Wild Night, to name a few. The festival will also welcome Alexandria (Alex) Marzano- Lesnevich author of The Fact of a Body: A Murder and a Memoir, a non-fiction narrative that explores the true-crime murder and case of a young boy, the complex nature of his killer, and the author's experience and realizations as a law student studying this case. Through the deeply personal and powerful account of the past, the reader learns the ways in which Marzano-Lesnevich's own personal trauma is woven into this murder case through stories and memories. Immense research of more than 30,000 documents, court hearings and memories culminate in the intense, provocative non-fiction memoir that seeks to understand the way in which we must try to understand ourselves and connect to the larger picture of what we encounter in our lives.
Readers will find themselves swept into the Nantucket of summers past, seeing the changes of the island through the eyes of Marzano-Lesnevich, who vacationed here as a child. "I love Mitchell's" recalls Marzano-Lesnevich fondly, remembering the kindness of both Mitchell's Book Corner and Bookworks owners who supplied so many of the inspirational stories for the then ten-year-old. Writing in their book about summers on Nantucket, Marzano-Lesnevich describes walking around downtown "…holding a book in front of me to read while I walk." It was during these summers as a child and teenager that "set me off on this exploration [of writing and reading]" says Marzano-Lesnevich.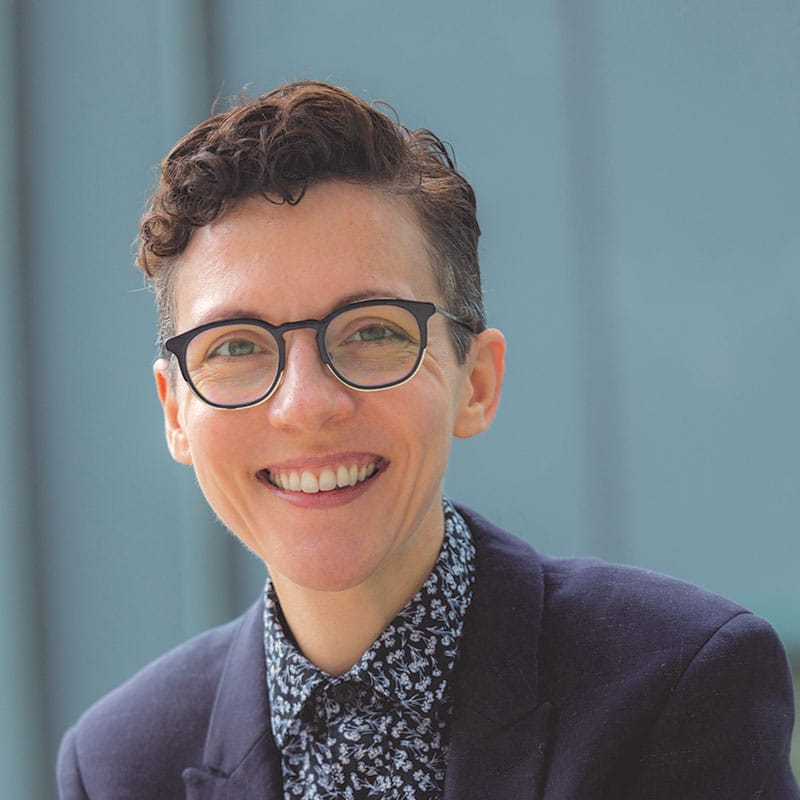 From a childhood spent on the Atheneum green, to an adult with an award-winning book, Marzano- Lesnevich is returning to Nantucket from Portland, Maine where they are currently teaching at Bowdoin College as an Assistant Professor of English. The Fact of a Body: A Murder and a Memoir, has been awarded the 2018 Lambda Literary Award for Lesbian Memoir, The 2018 Chautauqua Prize, Prix France Inter-JDD as well as numerous mentions and accolades in prestigious media outlets. The task of writing, researching and fine–tuning this book was no easy feat, using the phrase "conducting of an orchestra," the author described how pieces had to omitted, amped up, and toned down. Masterfully written, beautifully layered, and full of difficult subject matter, the book presents memories in their most real and most raw form. It is through these memories, both imagined and personal, that we see the core of Marzano- Lesnevich's work. When asked what is most meaningful about the process of being a writer and being a reader, Marzano-Lesnevich simply answers "connection," something that is evident to the reader as they move through the book, wanting to understand more about each discovery made by the narrator. The 10-year process of creating this narrative, and the writing ability needed to make this book happen is key to the success of the book. Hoping to touch on craft and process during the panel at the Festival, Marzano-Lesnevich speaks to process: "The book teaches you how to write it. The book was a process of discovery that informed the voice of the narrator," says Marzano-Lesnevich, "…trusting that I was headed to the unknown and unknowable, a bit of a mystery and a bit of a map." Marzano-Lesnevich is "honored and thrilled" to have the opportunity to share this writing journey and more about The Fact of a Body: A Murder and a Memoir this Saturday, June 15.
Through memories, real accounts, and documents, Marzano-Lesnevich creates a gripping hybrid of memoir and non-fiction that explores difficult content with a focus on understanding the truth. Marzano-Lesnevich recalls a favorite quote by author Martha Cooley of The Archivist who writes, "With little effort, anything can be shown to connect with anything else: existence is infinitely crossed referenced," a quote that stayed with Marzano-Lesnevich and revealed so much about The Fact of a Body even before the inception of the non-fiction work. In the forward, Marzano-Lesnevich writes " But more than that, much more than that, it is about how we understand our lives, the past and each other. To do this, we all make stories." The art of being able to tell the story of the past and present while also "examining larger social issues, larger cultural issues," is relevant to the author's current award winning book and central to other pieces that can be found in places like The New York Times and TriQuarterly Online, as well as forthcoming pieces and even a new book.
Be sure to make your way to Alex Marzano-Lesnevich's panel with Amy Jenness at 1pm on Saturday, June 15 in the Atheneum Great Hall, where a conversation about The Fact of a Body: A Murder and a Memoir will be happening. Whether you are an avid reader, an accomplished writer, or just beginning your own writing journey, there is something to be said about this ever-changing little island of Nantucket where so many writers have found inspiration. While change may be inevitable, Marzano-Lesnevich perfectly sums up returning to Nantucket: "Despite the changes, going there is like going home."