by Dr. Sarah Treanor Bois
Director of Research & Education at the Linda Loring Nature Foundation
In early September, the Coastal Resiliency Advisory Committee for Nantucket adopted September as Climate Change Awareness month, followed swiftly by a proclamation by Nantucket Select Board. What does that mean? As part of the proclamation, the Select Board "…encourages all residents to learn more about the threats of climate change and sea level rise and the planning efforts underway to increase community resilience."
Designating September as Climate Change Awareness month isn't just window dressing. There are multiple initiatives throughout this month to highlight the effects of climate change around the island and give Nantucketers opportunities to participate and learn more.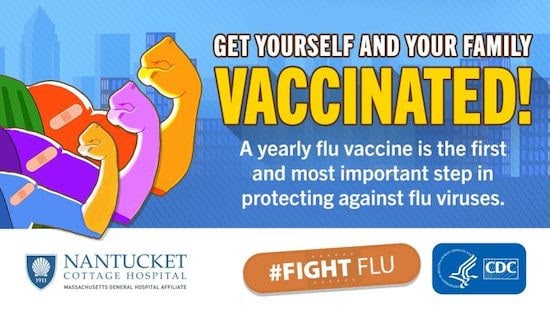 For many, climate change is an amorphous concept and find it difficult to think about how it directly affects our daily lives. It is both big in concept and timeline. But that doesn't make the threat any less real. The effects of climate change will impact all aspects of life on Nantucket. Even those who live away from the shore will be affected by flooded streets, transportation on and off the island, economic impacts, recreation, and in countless other ways.
Multiple organizations and groups are using Climate Change Awareness month to educate the public about the potential effects of climate change through walks, talks, art, and more. Because we will see the effects of climate change in many forms, the education about the impacts similarly takes multiple angles.
The Town of Nantucket is currently reviewing applications for consultants to assist in creating the Coastal Resiliency plan for the TON. Once secured, the consultants will work with the Coastal Resiliency Advisory Committee (CRAC) to create an island-wide plan. The TON is also working on a Resilient Nantucket toolkit for adapting historic resources for sea level rise.
The CRAC has been doing much lately to disseminate information as they work on gathering information to assist with the Coastal Resiliency Plan. Recently, members presented the Homeowner's Handbook to Prepare for Coastal Hazards produced by the Woods Hole Sea Grant and others. The handbook aims to increase the resiliency of coastal communities by encouraging actions that reduce the risk to family and property. The Nantucket CRAC hopes to encourage Nantucket residents to consider the recommendations in this guide that covers shortterm hazards like storms as well as long term hazards like sea level rise. Preparing for coastal hazards by planning, performing home maintenance, and undertaking preventative retrofits enhances individual resilience and helps create a strong community.
In addition to the Homeowner's Handbook, the CRAC Education Subcommittee is working on a brochure for Nantucket homeowners recommending ways to help protect homes from flood damage. This includes measures to keep water out as well as resilience measures to protect your home and its contents should water come into the structure. The CRAC Education committee hopes to have this brochure out to the public by the end of the month.
The Coastal Resilience Advisory Committee meets on the second and fourth Tuesday of the month at 10 am via Zoom and is open for the public to attend. The meeting link and agenda are posted in advance and available at nantucketma. gov/calendar.aspx. Recordings of the meetings are posted on the Town's Youtube channel.
A newer organization for the island, ACKlimate, just celebrated its one year anniversary. ACKlimate Nantucket provides a platform at ACKlimate.org for the public-private partnership between the community, organizations, and Town of Nantucket on issues of resilience and sustainability. This organization was born out of discussions at the 2019 conference "Keeping History Above Water." With multiple on-island partners, ACKlimate has multiple goals which revolve around coordinating and promoting activities addressing climate change and sea level rise and its impact on the built and natural environments.
This summer, ACKlimate and the Artists Association of Nantucket commissioned artist Kevin Stanton to paint a mural on New Whale Street. The painting of whales floating well above historic downtown is another way to catch peoples' eyes and highlight the possibilities with sea level rise. Information about sea level rise predictions for Nantucket will accompany the beautiful blue tones of the painting in a marriage of art and information.
ACKlimate lists multiple events on their website for Climate Change Awareness month and often posts information @ACKlimate on Facebook and Instagram. Events include talks with local scientists, multiple Climate Change Awareness Walks with the Nantucket Conservation Foundation, and a sustainability panel with high school students hosted by Massachusetts Audubon Society.
On September 18th, all will have an opportunity to participate in the first Resilient Nantucket Forum: Resilient Nantucket: Preparing Your Historic Property for a Future of Rising Seas. This TON project focuses on improving practices for resilience of historic structures, streetscapes, and the community using demonstrated techniques, science-based solutions, and draws upon the experiences of subject-matter experts working in this field. You can join this free public event at either 11:30 am or 6 pm on the 18th for a presentation and discussion on flood risk.
In addition to all the work going on around the island in September, ReMain Nantucket recently announced its newest venture: Envision Resilience: Nantucket Challenge. This coastal resilience initiative will leverage academia and local leadership to develop and consider innovative and adaptive solutions to sea level rise. More than 20 local and regional advisors will work with student groups from different universities and colleges. The interdisciplinary teams will be asked to identify threats, research solutions, and propose adaptive designs that align with the Town's Coastal Community Resilience Planning time increments of 2030, 2050 and 2100.
"By bringing together the experience of local experts, the visionary insight of design students, and stories from the people who live here, ReMain Nantucket hopes to inspire the Nantucket community to envision a future that is resilient in the face of sea level rise," said Cecil Barron Jensen, Executive Director of Re- Main Nantucket. The final designs will be conceptual, showcasing principles and pathways, rather than project lists or prescriptive blueprints. The design proposals will be evaluated at a summer 2021 exhibition, during which the Island community will be invited to participate in a series of concurrent cultural and community events.
With so much going on around coastal resiliency, sea level rise, and climate change, it may be difficult to sort through all the different events, news, challenges, and exhibitions. With such a complex problem, it will take many types of solutions to be resilient. We are fortunate our small island is already looking so far ahead, being innovative, and trying a multi-pronged approach to make this huge concept local.