Nantucket Arts Council could gain $100,000 in coming weeks to sustain the arts on Nantucket, through a matching challenge grant from the Hall-Froelich Foundation. The monies would be used to advance the Nantucket Arts Council mission of encouraging the growth and stability of all the arts on Nantucket including visual, performing and literary arts.
The William Froelich Foundation, with offices in New York City and Nantucket, helps to fund a wide variety of cultural initiatives from conservation to animal welfare to education and the arts, in awards up to $50,000. On Nantucket, the foundation has supported such diverse groups and efforts as Nantucket Historical Association, CatTrap Nantucket, and Nantucket Safe Harbor for Animals. A major supporter of Nantucket Arts Council for several years, the foundation awarded $45,000 to NAC last year.
Beverly Hall, longtime Nantucket arts activist and a board member of Nantucket Arts Council, now oversees the foundation's activities under the Hall-Froelich Foundation designation. Under Hall's direction, the Froelich Foundation has also helped individual Nantucket residents to continue training in their chosen disciplines including photography, acting, and other creative pursuits.
Nantucket Arts Council will make direct appeals to their continuing and new supporters to raise the matching funds. The public may donate by visiting the Nantucket Arts Council website at nantucketartscouncil.org or by calling 508-325-8588.
Founded in 1973, Nantucket Arts Council is a non-profit organization that supports and encourages a collaborative community of the visual, performing, and literary arts through education, grants, scholarships, and events. Nantucket Arts Council recognizes and supports artists on Nantucket through community scholarships and funding programs; stages signature annual events such as the Nantucket Arts Festival and Shakespeare in the Garden; and provides grants and programming to ensure that Nantucket's children are afforded the opportunity to get up close and personal with performers and artists and attend productions that might otherwise be unattainable because of our location.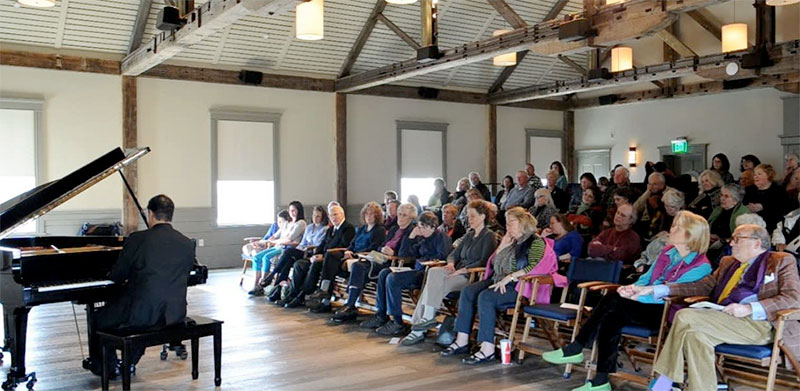 Recent activities of Nantucket Arts Council include the mostly sold-out 2013-2014 Winter/Spring Concert Series bringing outstanding professional musicians to Nantucket and a continuing collaboration with Nantucket Dreamland Film and Performing Arts Center to bring live streaming of Metropolitan Opera, National Theatre of London, and the Bolshoi Ballet to screens at the Dreamland.