• by Julianne Adams •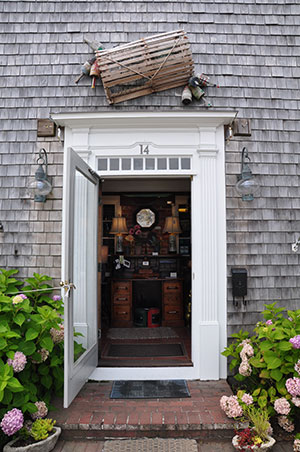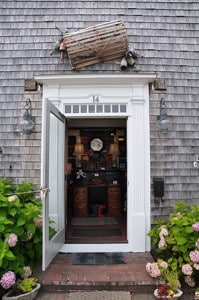 For the last 25 years, professional curators to young children have cultivated their passion for antiques at the Antiques Depot. In the business of historical items, Antiques Depot is so named for the history surrounding its location. The multi-room store, parceled with items from past centuries, sits on the waterfront on Easy Street, where years ago tracks to the Railroad Depot on Steamship Wharf passed through. Founded in 1989, the Depot's past goes a bit further back to the 1920s, when it served as a private dwelling with a prime location. In 1974, the Depot became Tiller Antiques, at which point Depot co-founder Howard Chadwick became involved. Chadwick, whose whaler family lineage extends back to the 1700s, had grown up spending time on the island. A professional singer at the time, Chadwick was in Nantucket when Jessica Woodle and Christina Wilcox invited him to join the store. Chadwick, whose interest in antiques began with the oriental rugs and fine china of his grandparents, began managing the store. "They were characters," he says of the women. "They were very educated women. They had exquisite taste and were well known by the collectors." Chadwick became proprietor of the location in 1989 and continued the tradition of Tiller with Antiques Depot, while also running Howard Chadwick Antiques in Boston until two years ago.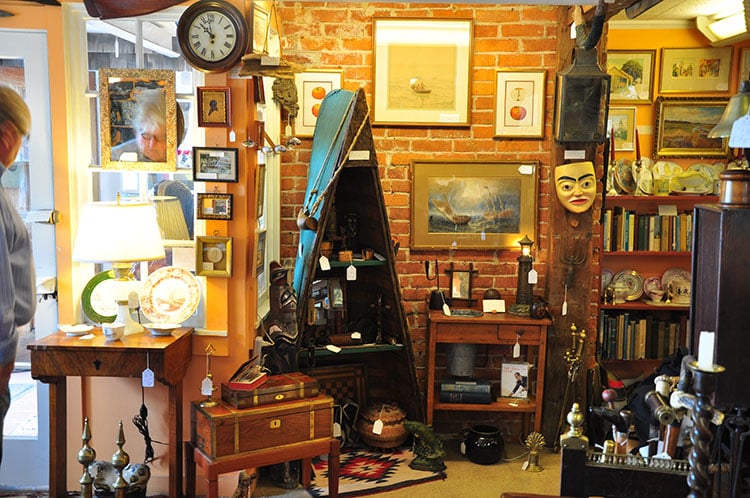 "When [Woodle and Wilcox] retired I took over the thing and called in Jack to help pay rent," he jokes. Jack Fritsch had come to the island ten years previously as a biologist. Like Chadwick, who has been an active Nantucket Musical Arts Society member since its 1959 founding, Fritsch soon became a fixture in the community by appraising at the Antiques Gallery and managing the Chicken Box for 23 and 10 years, respectively. "It's been 32 years in the antique business on Nantucket," he says, "and having been a biologist I approach it the same way, like a student. I take it very seriously and am constantly learning." Chadwick's foray into antiques mimicked Fritsch's approach. "They were a source of knowledge," he says of Woodle and Wilcox. "I'd be here and they would discuss the fine points of a piece. It was really like going to school."
For all their academic-minded talk, the pair speaks as handily about a more innate attraction to antiques. For Chadwick and Fritsch, it's a fascination with the personal history that drives them. Ever since his grandmother's china, Chadwick has had an interest in the service ware. "I'm always impressed with Chinese blue and white porcelain," he says. "It has a character in the porcelain itself," which, he explains, is so different from typical modern creations. "It's of a different world," he says, describing a silver service set that was in the same family for 70 years.
"Antiques are physical history. Antiques are everything that's come before us," says Fritsch. And, often, antiques include us. "People can get teary over seeing something their mother had, or their grandmother had, or that they themselves had growing up in their household." As Fritsch puts it, "Nostalgia can be a strong emotion." He recounts seeing people tear up over particular antiques. "They see something and it seizes them so strongly. It's like sensory overload. You walk into some places and there are pieces that scream at you, just jump off the walls." Fritsch explains that a "love of a time period" isn't limited to personal memories. "This emotional attachment comes not only from pieces used in one's own lifetime, but from a connection one develops with time."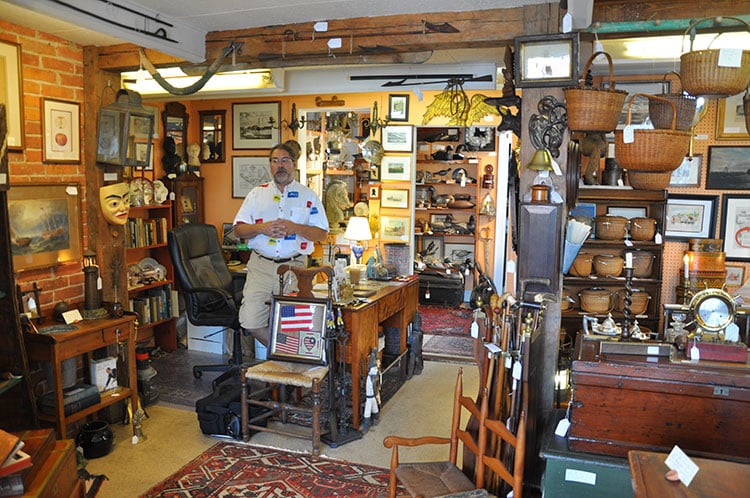 For some, it doesn't take long to establish that affinity. "Everyone says young people aren't into antiques," says Fritsch. "I find nothing to be farther from the truth. Young people are fascinated by them and they come in all the time. It happens several times a week where the family will come in and the reason they were there is because the kid loves antiques." Fritsch recounts a recent incident with a "little girl [who] isn't even in first grade yet but she's fascinated with Nantucket history and antiques. The mom brought the little girl here to pick something for her birthday." Chadwick is similarly impressed with his youthful clientele. "I am always amazed at the young people who come in and always know what they are looking for."
Even if you're not looking, chances are something will grab you at Depot. "A lot of time," says Chadwick, "a woman will come in with a man who will say, 'I don't want to be in an antiques shop,' and then all of a sudden he'll see a level or a pitchfork and he's smitten."
Antiques Depot, though, is not only for the casually curious. The Depot's collection is of high quality and consistently attracts professional dealers and curators. Depot offers a selection of antiquities and more modern pieces (antiques are legally 100 years and older, while antiquities typically include and predate the Middle Ages). The bulk of the store's offerings date from the 17th and 19th centuries. "The way I think of our shop collection," explains Fritsch, "is that it sort of follows in the footsteps of the whalers as they went around the world. So beside things originating from New England, there are things from the Far East where they visited, the South Pacific, and even the Pacific Northwest, and the Arctic."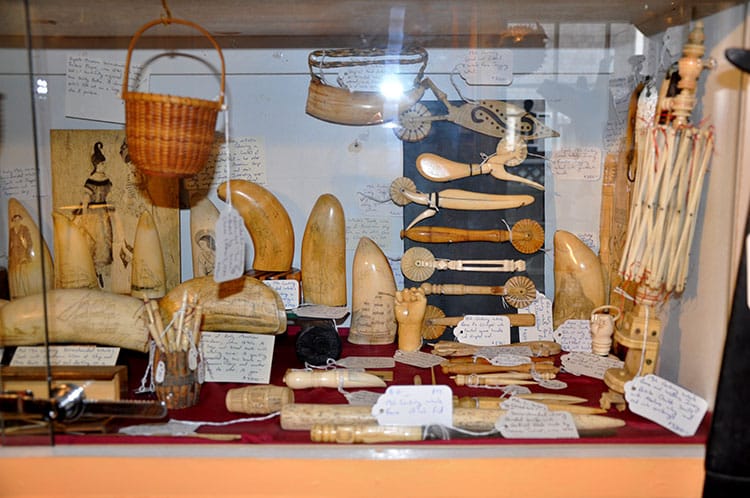 With its emphasis on the New England, particularly Nantucket, whaling and sailing communities, Depot heavily features nautical community items, like duck decoys, marine paintings, sailor folk art, and Nantucket baskets. One of the many Depot highlights is their fascinating collection of scrimshaw, like those that prisoners of war from the Napoleon era prisoners constructed. Carved from beef, ox, and mutton bone, the items are largely domestic in nature, like knitting needles and pie crimpers. "It's very evocative," says Fritsch, pointing to a miniature domino set with a painted cover. "It helps picture the loneliness of the men and their sense of being away from home on a little speck of dryness in the middle of the ocean." As does a marvelous automaton, circa 1870, that displays a ship chugging through the richly blue sea.
It is unique items like these that make the Depot a draw for those embedded in the antique world. "We're doing something right," says Fritsch, "if specialists, authors, curators, and long time-dealers are coming to us, enjoying what we have, complimenting our store, and buying from us. We're finding things that are unusual and interesting enough to even get the well-established dealers and the curators excited. There are some that have been coming for decades."
Over those years, the landscape of antiques has changed quite significantly since the industry exploded during the 70s and 80s. "It seemed like everyone and their grandmother was becoming an antiques dealer," jokes Fritsch, who credits this shift into the mainstream partially to the bicentennial. "But times have changed," he says. "It's not that easy to find good stuff so those dealers have fallen by the wayside. Or, in order to make ends meet they had to carry non-antiques." Fritsch says many stores, unlike the Depot, have ended up selling almost half non-antiques. And, after a downtown following the successful but inflated early 2000s, the antique world is only just back on its feet after the downturn.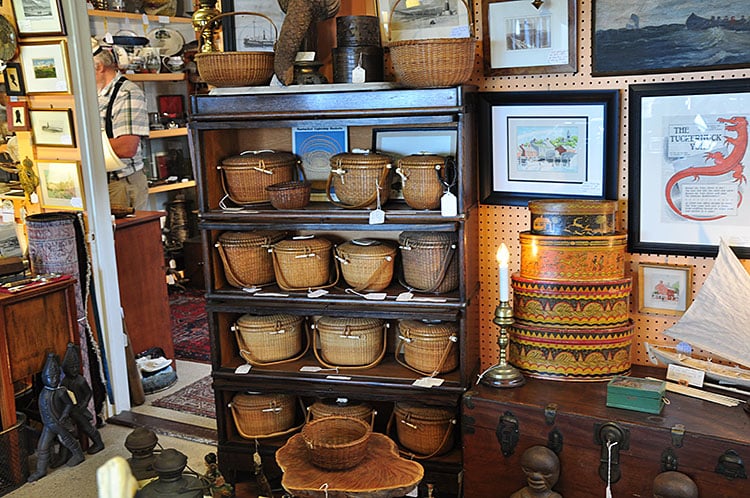 However, antiques, as Fritsch explains, are financially hearty and never have nor never will truly lose their value. "This is the best of the best of what people have saved for generation after generation," he says of antiques generally. "It hasn't gone out of style and won't go out of style for centuries. It's timeless, has great quality, and holds its value." Fritsch would know: much of his home furniture is antique, specifically of the Pilgrim Century period (1620-1720). "They're built like tanks," he says of his pieces. "They're very sturdy." Handmade from wood, antique furniture differs from most modern productions, making them the obvious choice for many. "I don't understand why anyone would buy anything new instead of an antique," Fritsch says, only half in jest. "Antiques are made better."
While antiques are timeless, certain styles wax and wane in popularity. At the moment, according to Fritsch, "later half of the 18th century, early 19th century" items are in vogue. He describes this era as having "classic, blue-chip [meaning reliable in value and quality] antique furniture that was popular for so long." They are the "antiques that people grew up with." The items buyers are looking at, typically of the Chippendale, Federal, and Classical styles, trend towards levity. "What is much more popular today, in furniture at least, is color, something that's exciting to look at. Instead of a dark, warm wood like mahogany or walnut, it's something with a real lively grain, like maple." Painted furniture, too, is big today, often in early American blues and bittersweet red. Above all, it's about "something that's light—not as serious and somber."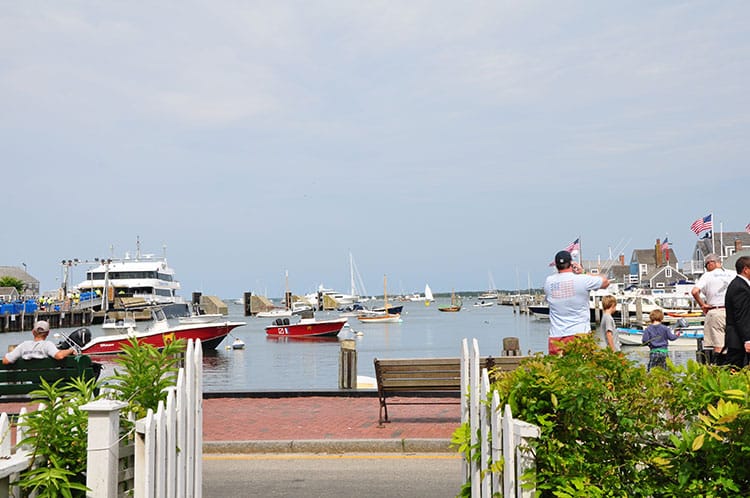 Encapsulated in current style trends is mid-century modern, which surprises some people but not Fritsch. This taste could be seen recently at the Nantucket Antique & Design Show, where Fritsch, a professional appraiser, lends his expertise. In keeping with a general industry trend, the show is "changing slowly to include more recent items," he says. "The antiques business has always slowly advanced and encompassed the next period that is old and nostalgic or old and formative."
Either way, it's about the past and for the Antiques Depot, that means authentic antiques. "We're pretty old-fashioned that way," says Fritsch. "We're stayed pretty strict as a proper antiques shop." Whether it's a historical or emotional fascination that drives you, the Depot will compel you somehow once you enter its space. As Chadwick says, "There's something for everyone."