by Cara Godlesky
Back to the sixth century BC, theatre has brought life and drama to communities throughout history. It can provide people with a feeling of self-confidence while performing in front of audiences, teaches actors how to continue on through criticism, and helps audiences think about new perspectives by watching scenarios unfold on stages before them. White Heron Theatre Company brings those aspects of theatre entertainment to our community through their professional Equity performances featuring skilled actors.
White Heron Theatre Company was founded and operated in New York, when actor-director Lynne Bolton and Earle Gister, associate dean at Yale School of Drama, met and discovered they had similar dreams—to create a theatre company of professional, driven artists.
When Bolton was thinking of a name for the theatre, she was stumped. She turned to Gister for help. Gister reassured her and said it will come to her. Indeed, the name came in an almost celestial manner.
Bolton was thinking of a name when she started to notice white herons on decorations and flying around everywhere she went. While at the pool on a very "blue, blue, blue" day with children splashing in the water and parents chatting, a giant, white heron flew over the pool. Everyone there stopped what they were doing to watch the bird fly by.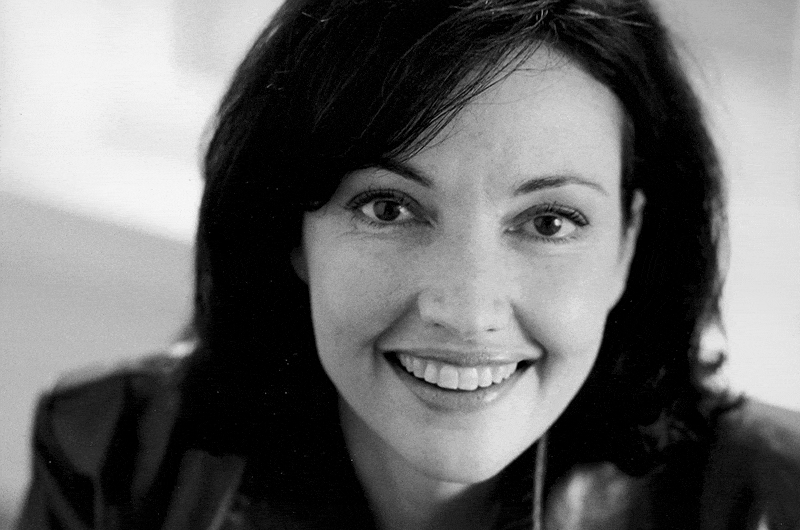 Bolton looked over to the woman next to her on the pool deck and saw she was needlepointing a white heron. She looked up the meaning of the bird, and found it symbolizes "flying over adversity." Just as Gister had said, the name came to her.
The theatre was left in the hands of Bolton when Gister passed away. She wasn't quite sure what to do with the company and it was left in "hibernation" mode for a while. It was revived when Bolton decided White Heron would mount a professional and classic production of Canada in 2012.
White Heron put the play on Bennett Hall on Centre Street. They filmed the production and submitted it to Edinburgh Fringe Festival and were among the few talented groups chosen to come to the festival to perform. The festival, which normally features very edgy content, accepted the classical production. Canada received great reviews, which confirmed Bolton's interest in continuing the effort of producing professional theatre.
Finding a space for their productions on an island with no dedicated theatre space at all became the main goal. Actor Michael Kopko, now executive director of White Heron and one of the driving forces behind the effort, found a vacant lot downtown and the company set up a large tent. Kopko even drove to New Orleans to pick up seats from a Jehovah Witness Kingdom Hall, which still remain in the theatre today.
"We unloaded the tent and put it up. It was a barn raising, basically. We had pizza and food," said Bolton. "Marine Home Center, bless them, gave us the wood to built the stage and risers. We build a theatre and a set. We did three plays that summer, and we had people come to the tent." White Heron moved into a newly constructed building in July of 2016, but for two years, the theatre still used the tent to perform plays. Kopko reminisces about the company's time performing in the tent. One of Kopko's most memorable experiences at White Heron was when the July 4th hurricane came to Nantucket two years ago. The building was just finished in the tent-theatre, which was equipped with risers, stages and lights. Kopko sat upstairs in a building next door and had to watch the tent sway in the hurricane gales.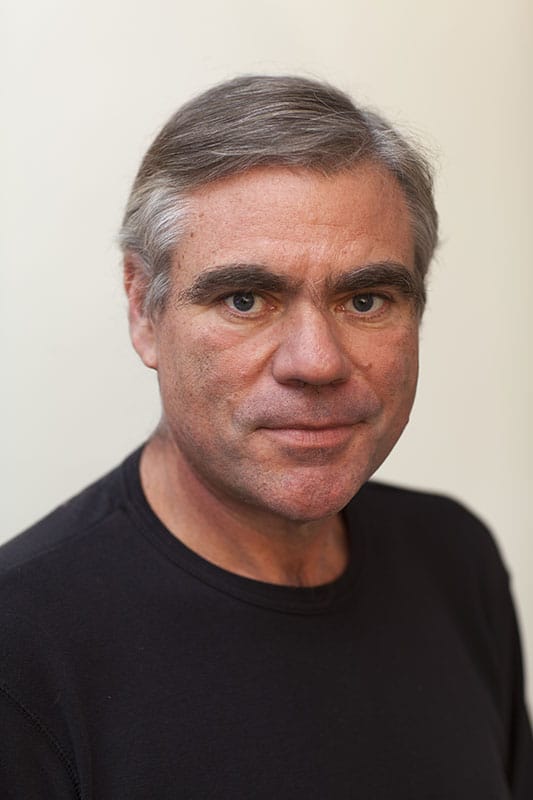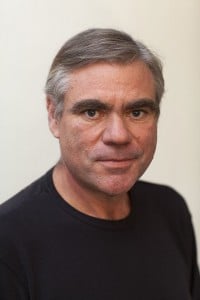 Hoping the tent and all company's hard work wouldn't get wrecked and ruined, Kopko had to wait out the storm. When the hurricane passed, the tent had little damage. They were able to repair it, and the following night, White Heron put on a play. "The show must go on."
White Heron is an Equity Theatre. Becoming this type of theatre is difficult and expensive, but it allows them to hire the best professional actors to fill every role. The professional actors who work with White Heron are members of the Actor's Equity Association, an acting union. The actors in the company come from across the country and world. Many have performed on Broadway. The actors who perform for White Heron range from ages 19 to 86. They also all live together in the same house, which shows that the love of theatre can create true bonds.
"Our mission is about community and collaborative art and its great. We have a company of actors who love each other and get along beautifully," said Bolton. "When that happens, [the actors] all can live together…go to the beach together…it's a really great experience for all of us."
White Heron, as an Equity theatre, brings the opportunity for members of the island to view plays put on by talented actors and directors. It brings a type of professional collaboration that is rare to a small community. Essentially, it brings Broadway theatre to Nantucket.
"We bring professional theatre to the community so people can see what they would see in New York but here," said Kopko.
Having these professional actors to fill the roles rather than local actors brings a different type of theatre to Nantucket that hasn't been offered in previous years. "I guess it's the same as if the music center has famous pianist come here and do a concert, you don't say, 'well what does that do for the community? How come they don't have local pianists play?'" said Kopko.
"We try to do plays that are thoughtful and have substance to them to get people thinking about themselves and their relationships and issues and things like that," said Kopko. "I think the whole point is to enrich people spiritually and emotionally and intellectually."
White Heron, now located at 5 North Water St., will put on four professional plays this summer, including Outside Mullingar, SeaWife, and Romeo and Juliet. Their full schedule is at whiteherontheatre.org.
This summer the educational and artistic development wing of White Heron, called the Nantucket Theatre Institute, will kick off a new program called Practical Intensives. This is an educational program for young acting students who are ready and hungry to develop their skills. To participate, students must go through an extensive application process that includes a written essay, letters of recommendation, and reciting monologues. This ensures only dedicated students who are wiling to learn and eager to pursue acting will be accepted into the program.
"We are excited to have this opportunity to let students and the community get access to transformative theatre happening on island and gain access to incredible talent," said Tiffany Gallo, who will assist the youth program and is the managing director of Nantucket Theatre Institute.
Practical Intensives pairs young actors with professional actors to shadow and to work on techniques and approach different theatre scenarios. This teaches the aspiring actors how professional theatres are run and the logistics of careers in this field. The students will put on two shows this summer, The Tempest and The Mixtape.
"This professional growth opportunity allows me to work with students to invest in them and also open up the door for them this incredible talent and experience by training them on the White Heron Equity stage," said Gallo.
White Heron Theatre Company will host their first show of their fifth season on June 27, the comedy Kevin Flynn: Fear of Heights. On July 10, they will open Outside Mullingar with a rollicking gala reception with Tony-nominee Jeremy Shamos, Nina Hellman, Janet Zarish, and Kevin O'Rourke. Tickets are expected to sell out, so don't wait to visit whiteherontheatre.org or call the box office at 508-825-5268.