by Catherine Macallister
When Nantucket Cottage Hospital opened the doors of its brand new hospital in February of 2019, it was clear that the new building would support greater access to healthcare for Nantucket year-round residents, summer residents, and visitors. What they did not expect are the challenges that a global pandemic would bring just over a year later. Covid-19 has brought many obstacles to Nantucket and the world, but Nantucket Cottage Hospital's response and careful planning have helped our island community navigate these uncharted waters and come together in support of one another.
Jason Graziadei, Public Information Officer at Nantucket Cottage Hospital, has become a go-to source for information and connections to the community. This has been "a major adjustment for everyone…responding to the challenge of the pandemic," says Graziadei, and "everyone has been touched in some way."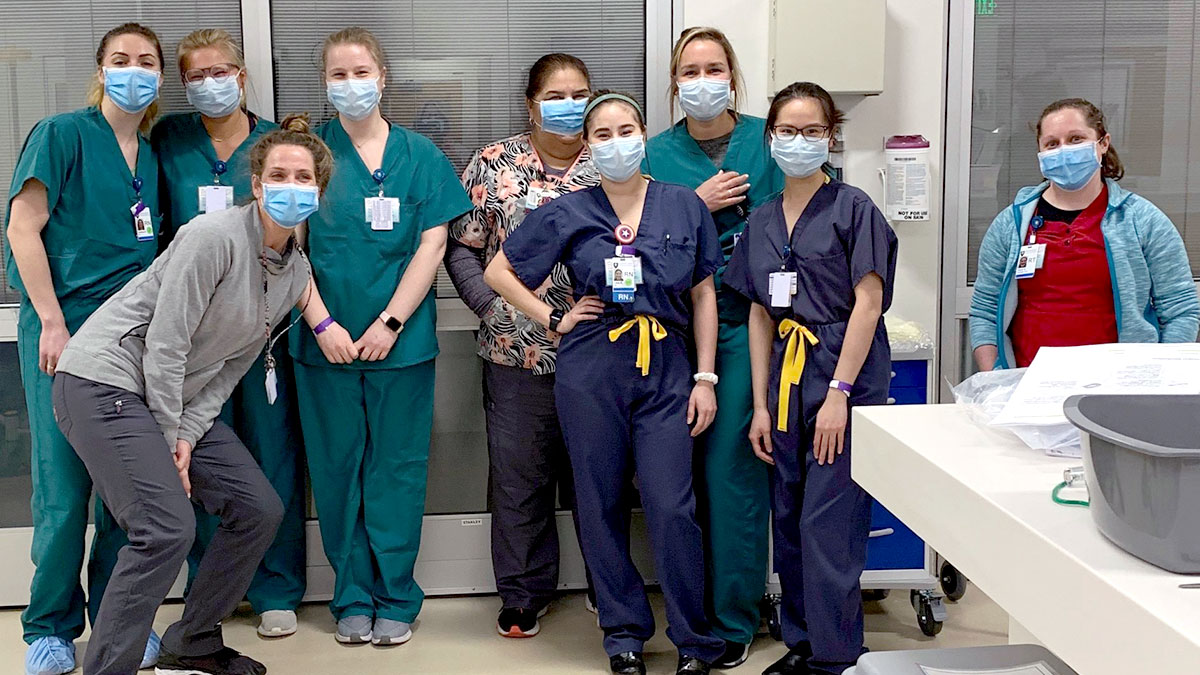 Around 5 pm every day, the nantuckethospital.org is update with daily COVID-19 testing results. As of our press date, Nantucket has had 41 confirmed cases of Covid-19 out of 4,202 tests. The number of infections may seem low, but does not mean that we should relax our vigilance. A mass effort by Nantucket Cottage Hospital, Town of Nantucket, Board of Health, and the community has resulted in businesses operating under strict guidelines and with special protocols. The island now has greater availability of testing. The hospital is currently operating under strict precautions and protocols to ensure that patients and staff are safe, and are constantly adjusting to ensure that proper restrictions are followed.
Throughout the pandemic, hospital staff has approached the day-to-day opeations in new and inspiring ways. Many departments have adjusted their daily schedules, and the Emergency Department, the Med-Surg unit, and the Birthing Center continued to provide 24/7 care to patients. Departments like the Infusion Center have also remained essential to the hospital, operating throughout the pandemic to ensure that patients could receive their regular and essential care. There has been "a lot of teamwork, a lot of collaboration, and a lot of learning," explained Graziadei. Graziadei also commends the Environmental Services Department, who have altered their schedules to ensure constant and appropriate cleaning of the hospital, "they are so important to what we do." Every department within the hospital has truly risen to the challenge of the pandemic and come together to continue offering high-quality care to the island community.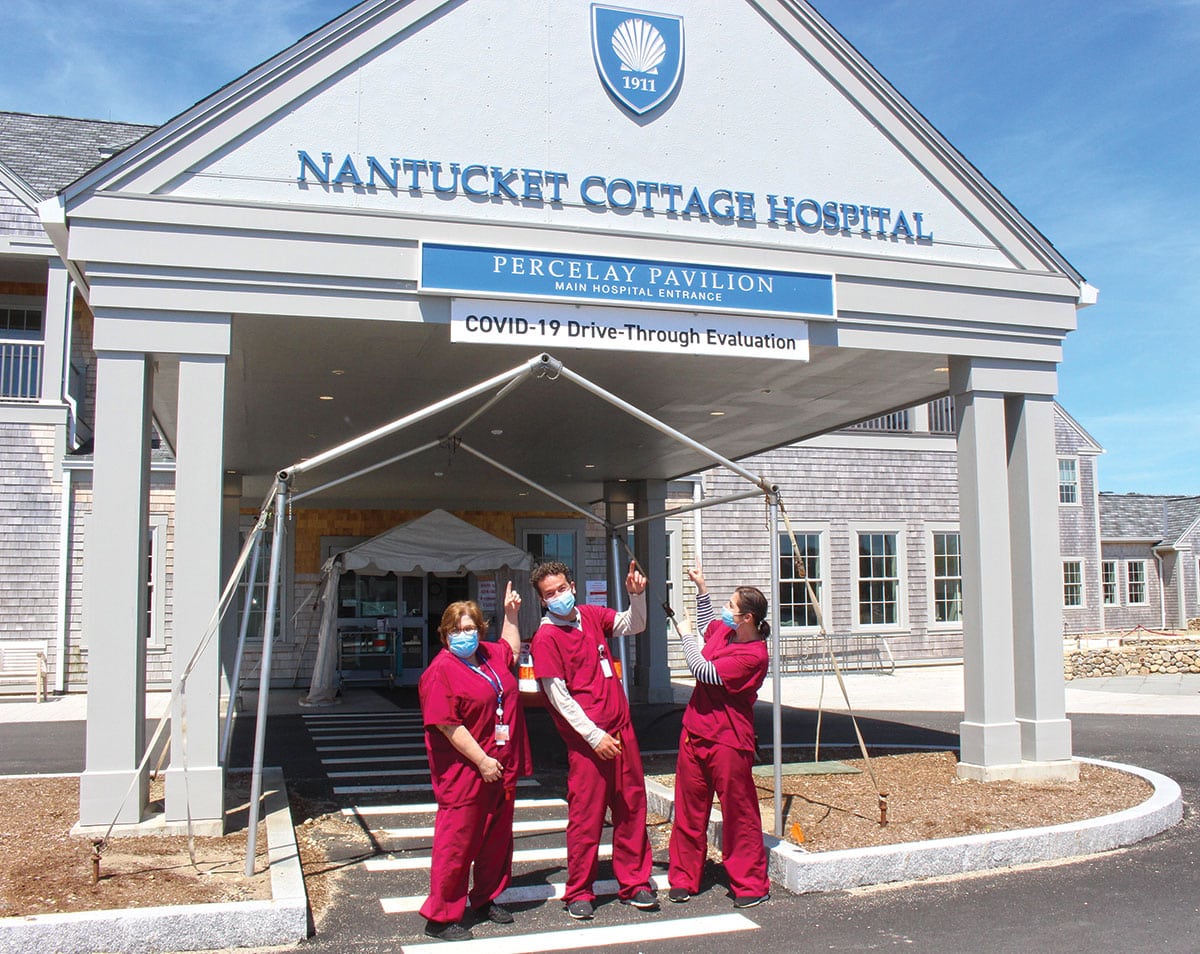 As part of the direct response to Covid-19 illnesses on the island, the hospital has divided and designated a "hot zone" in the Emergency Department. This separate area allows for positive or "under investigation" cases to be appropriately treated separately from other emergency room treatments. Additionally, the Physician Clinics at the hospital came together and created a drive- through testing site that continues to be available on a daily basis. The entire operation has been "beefed up," says Graziadei, offering services beyond just Covid-19 testing, so that patients who may be experiencing symptoms similar to the virus, can be evaluated before entering the hospital in a separate and safe outdoor area. "The completed rebuild of NCH has allowed staff to "better respond to changes, operationally," says Graziadei, commenting on the main entrance turned to drive through site that was built as though it was "made for drive-through service."


Though it is hard to believe that so many months have passed since this virus became a global pandemic, NCH has been transparent and moved towards a "major communication effort…from the beginning," says Graziadei. There was a "demand for information from the community," he says, discussing the hospital's efforts to reach community members. Through targeted efforts, NCH has partnered with the Town and Board of Health to ensure constant and effective communication with residents and visitors. Using social media and the hospital website, Graziadei has been gathering information and sending it out in multiple languages: English, Spanish, Portuguese, and Bulgarian. There is also a continued effort towards contact tracing, led by Elizabeth Harris, an RN and Infection Prevention Manager at the hospital. All efforts by the hospital come down to the community's continuous support of island initiatives like wearing a mask, practicing social distancing, and staying home if you feel sick. "No one likes wearing a mask," says Graziadei, "but it's an important thing to do." Across Nantucket, many have "really listened and understood."
As Nantucket Cottage Hospital looks towards the future, they know they have the continued support of the island. "The community has been incredibly responsive," says Graziadei, "and we are very grateful for everything." From the beginning, support has been coming in the shape of supplies, donations, and meals for healthcare workers: truly a community effort. The hope is that people will continue to donate to or volunteer at the hospital, as the hospital remains a year-round operation. With so many necessary changes involved with the onset of the pandemic and a loss of income over winter and spring from the lack of nonessential operations, there is still a lot of work to be done for the hospital and ways to give back.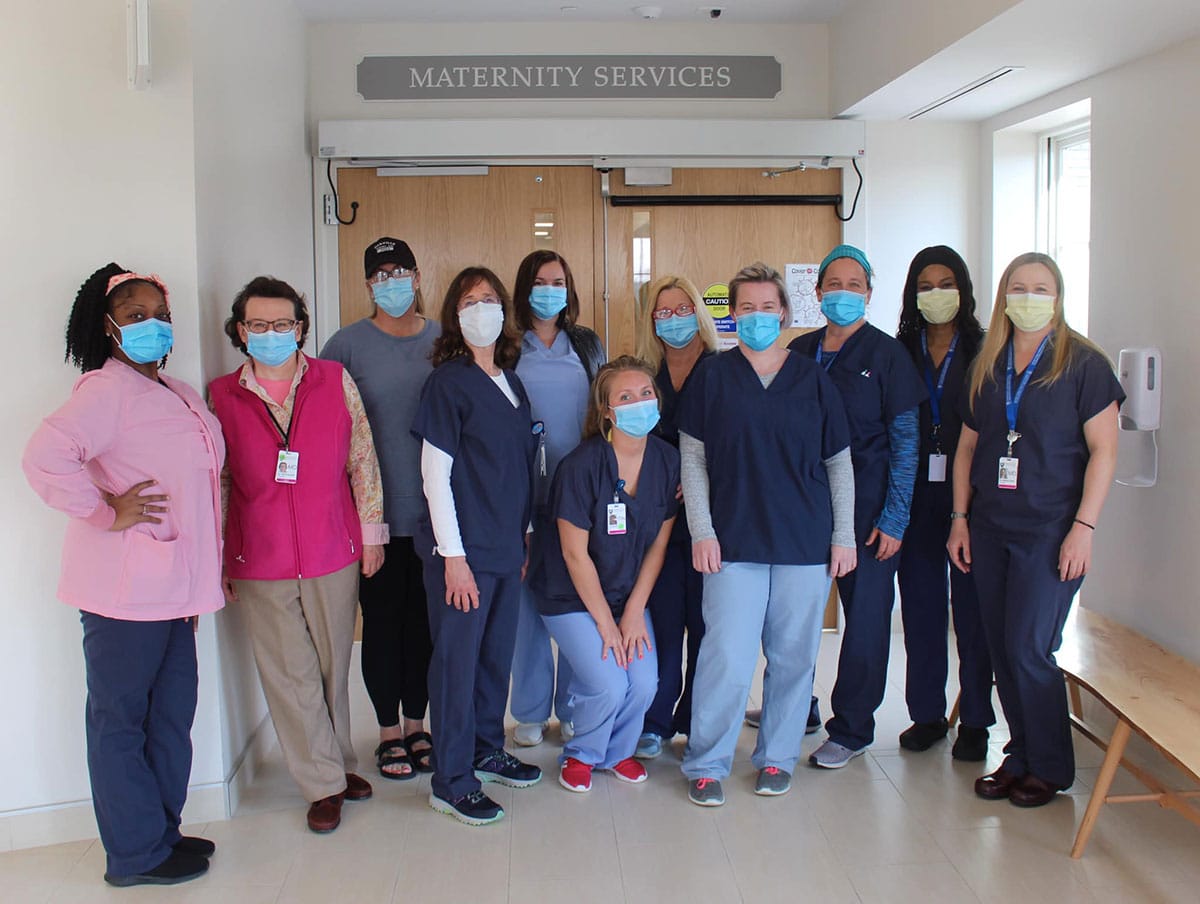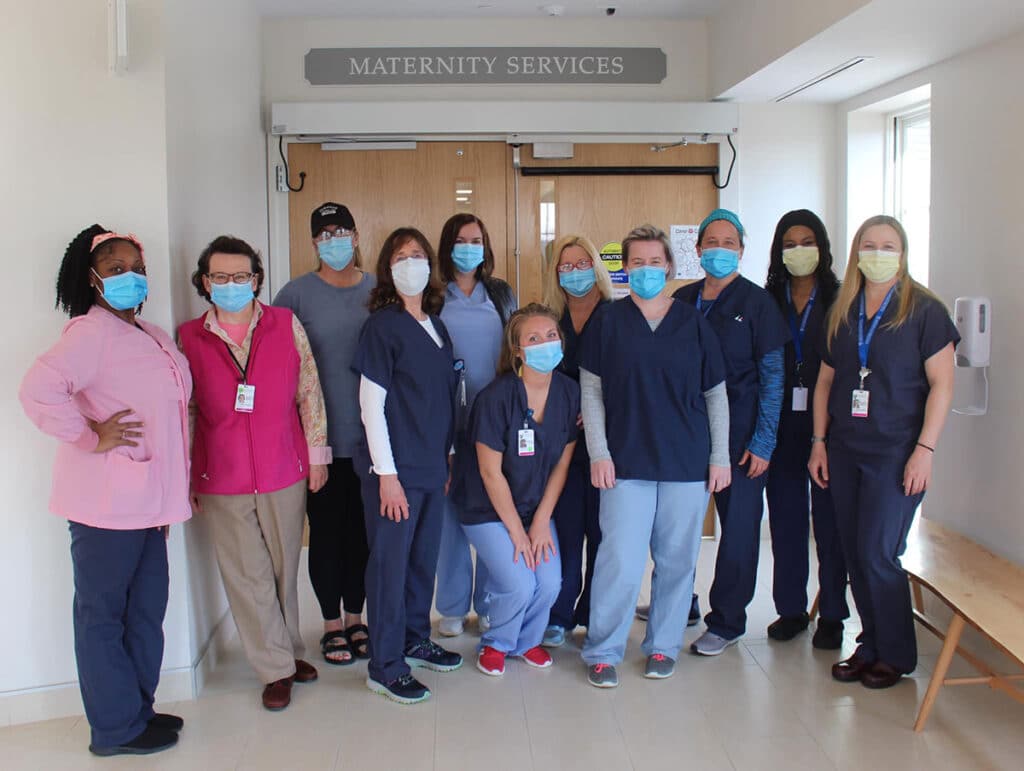 Boston Pops on Nantucket, the hospital's annual fundraiser, will still be held this Saturday, August 8, but instead of a live concert on the beach with fireworks, it will be broadcast as a virtual event. The hope is that this Boston Pops for Nantucket will "engage everyone" and "still support the hospital," says Graziadei. A team of anonymous donors has created a 1:1 match for donations made between now and August 8, which will double every donation to Nantucket Cottage Hospital. Now is the time to show your appreciation by continued financial support. A donation equal to the cost of a Pops ticket—just $30—becomes $60 if you give by August 8 at nantuckethospital.org/ways-to-get-involved/events/boston-pops
The event will be focused on the community members who have been "keeping the gears running" on Nantucket: essential workers, hospital staff, first responders, and grocery workers, to name a few. This non-traditional experience will be a combination of Pops music and some original features. While we may not be able to sit side-by-side on the beach, we will still be able to support our island's hospital and give back to some of the essential workers who have continued caring for us all. Tune in at 7 pm to the local radio station 97.7, or watch on the Nantucket Community Television station showing on Comcast channel 18 and streamed at their website nantucketcommunitytelevision.org. At 7:45 pm, step outside and clap for the carers loud enough for America to hear!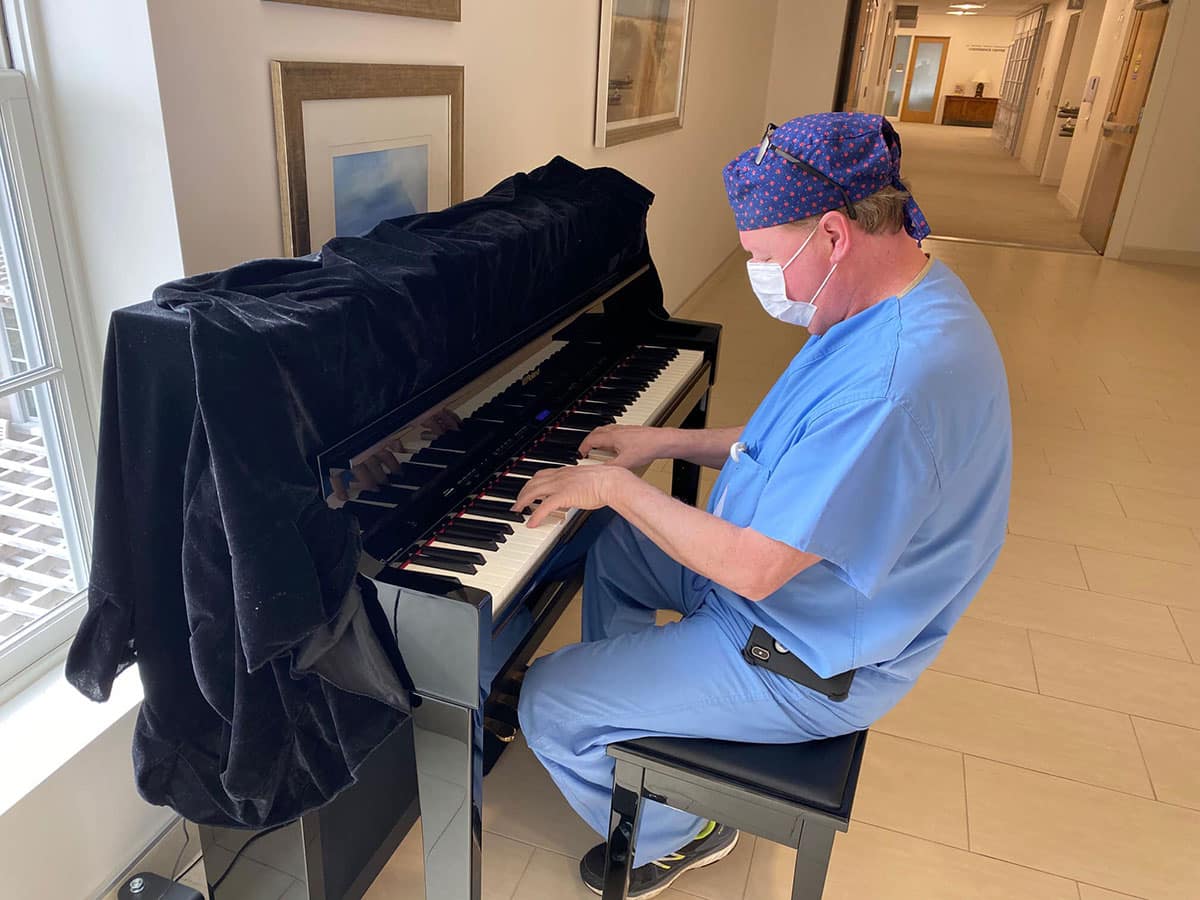 Even with the summer season underway here, our island community has done "really well" says Graziadei, commenting on how "a lot of people have really risen to the occasion," of navigating the pandemic. The efforts to continue education, outreach and awareness will continue throughout the summer, and it's important to remember the health care workers, essential workers, and NCH staff who remain vigilant against this global pandemic.
As you venture downtown, to beaches, and across the island, please make sure that you continue to follow the mandates of the Town and Board of Health by wearing masks in designated areas, practicing social distancing, and frequently washing your hands. For updates about Covid-19 and to donate to Nantucket Cottage Hospital, visit: nantuckethospital.org