by Carl Oscar Olson
Nantucket Island is a landscape of many faces. There is wonderful whimsy as well as barren beauty, drama, solemnity, and sadness. No matter where you stand, the view would be a worthy work of art. The land has long lured many talents from all art forms. Novelists and poets, painters, photographers, film makers and more have navigated the thirty miles of ocean to see if the stories were true. This summer we have all been welcomed into the world of prolific and prosperous sculptor Seward Johnson.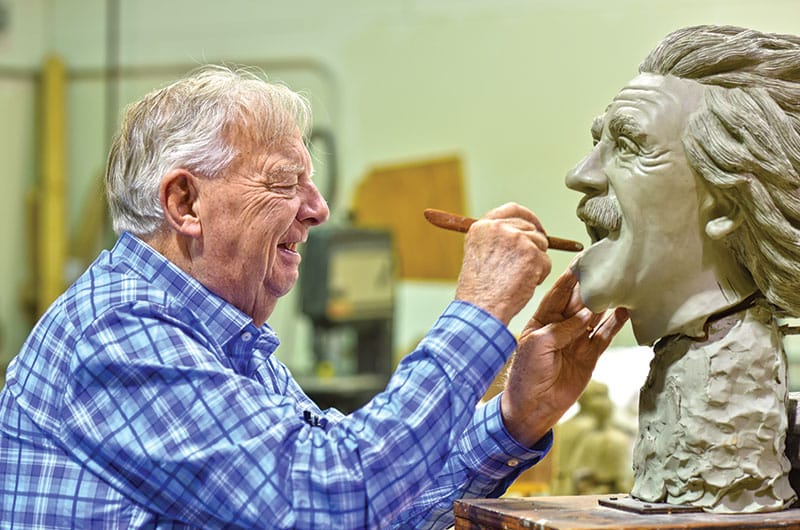 Since early April, many of Johnson's life-like works of art have been available for the public to enjoy free of charge. "We are pleased to work with the NHA to bring Johnson's excellent and interesting work to Nantucket for all to enjoy," says AAN Executive Director Courtney Bridges.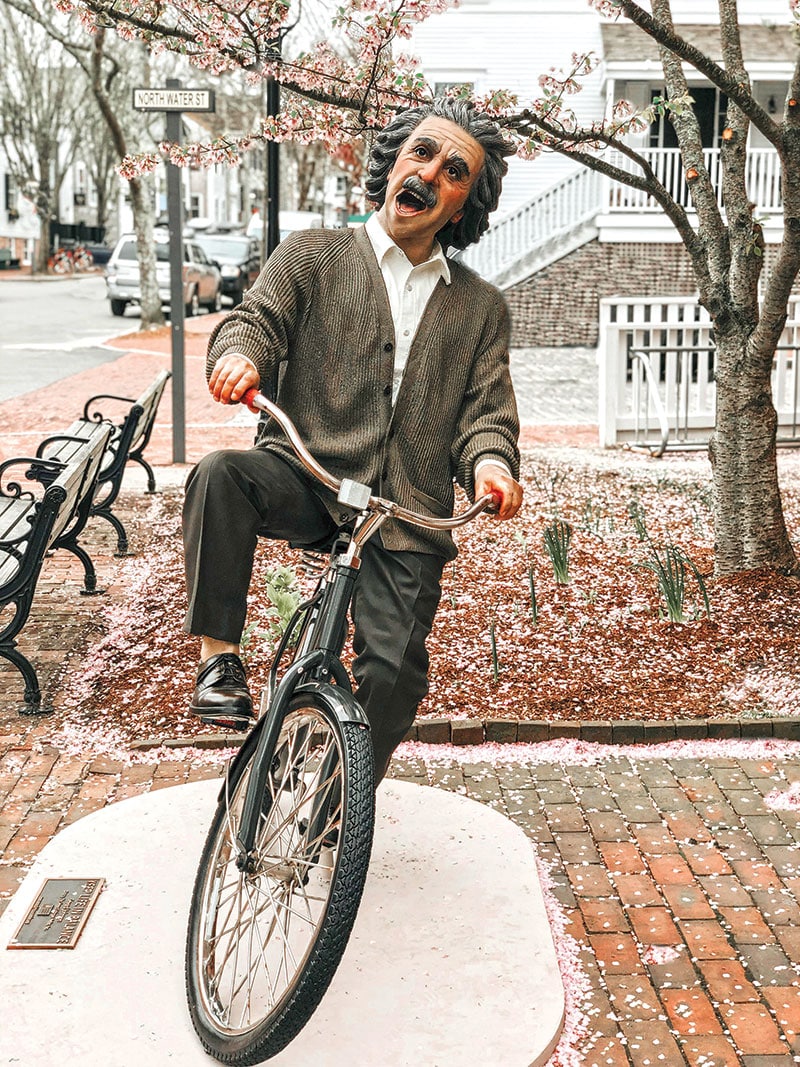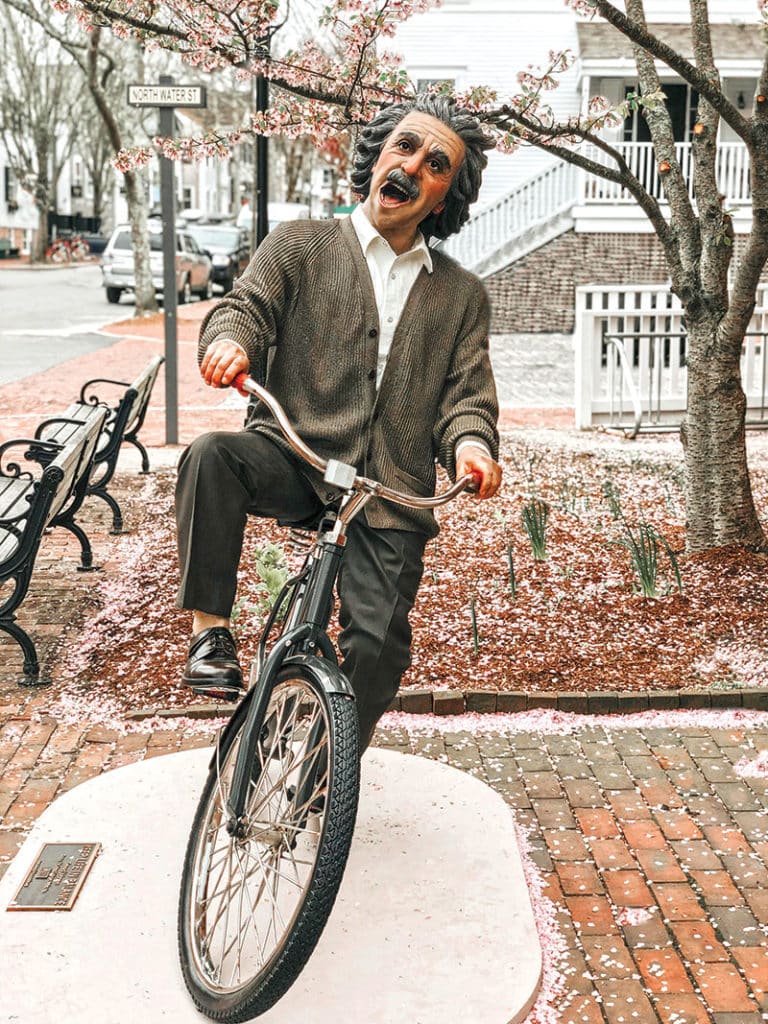 All of it was made possible thanks to a collaboration between the Nantucket Historical Association and the Artists Association of Nantucket. And with these outdoor installations throughout town, Nantucket has become even more of a destination for art lovers. Johnson's sculptures can be discovered by anyone walking around Nantucket's Cultural District, enticing viewers to take a tour and see for themselves. Navigation to each will soon be made simpler with the help of a flyer from the Seward Johnson Atelier, featuring a bio and descriptions of each sculpture.
Seward Johnson has spent much of his nine decades at his home on this tiny island. Born in New Jersey, Johnson was one of five siblings. He has worn many hats throughout his long life, from a student majoring in animal husbandry to serving in the Navy during the Korean War.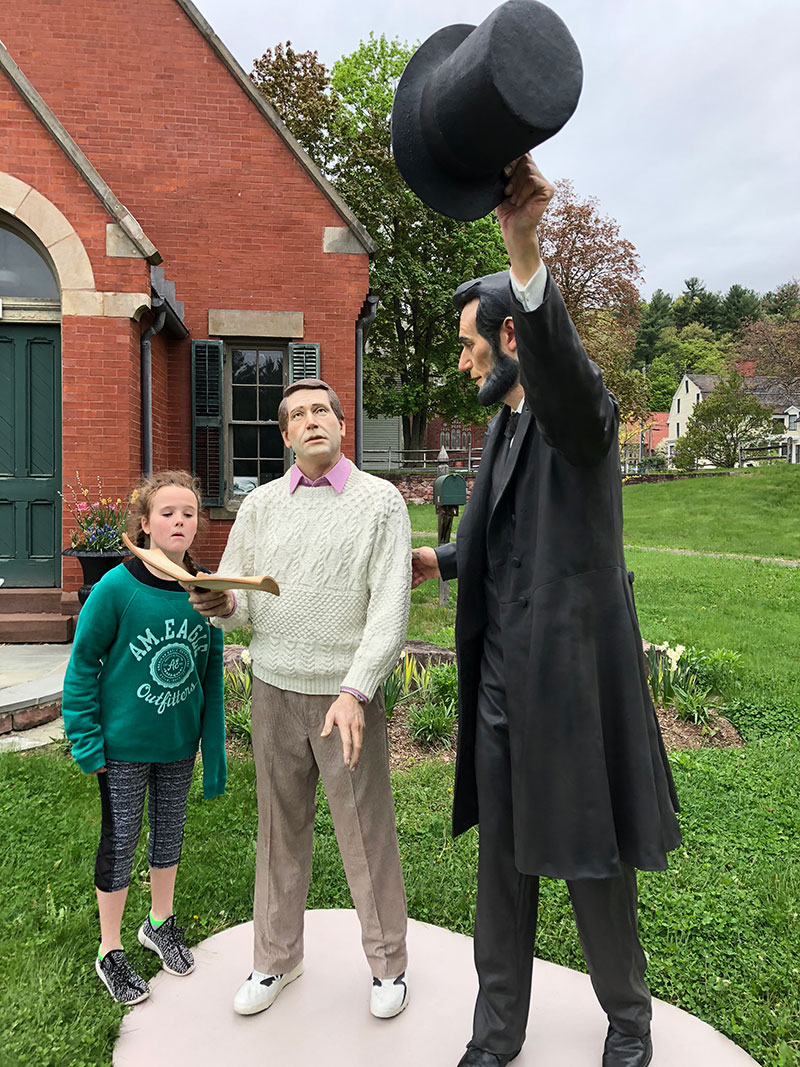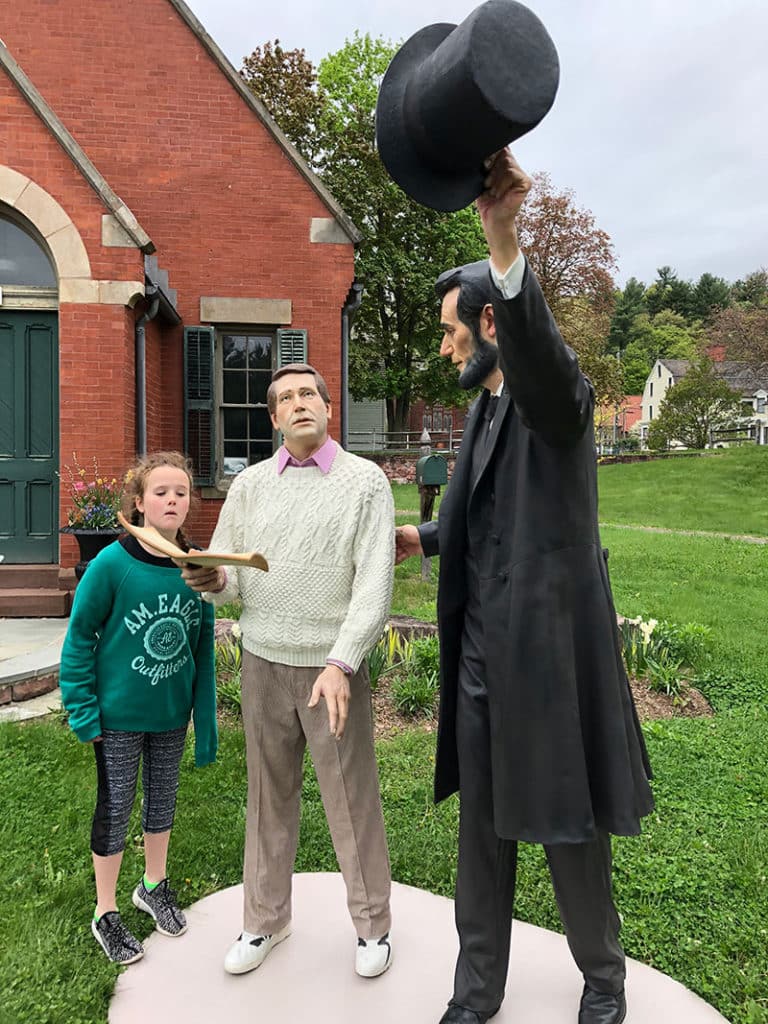 Art was always under his skin though, and after an early focus on painting he turned his attention to sculpture in 1968. His preferred and most popular medium is painted bronze, and he tells us exactly why: "Sculpture can sit lightly on the earth's surface in lively exchange with the living and invite laughter as well as solemnity and awe."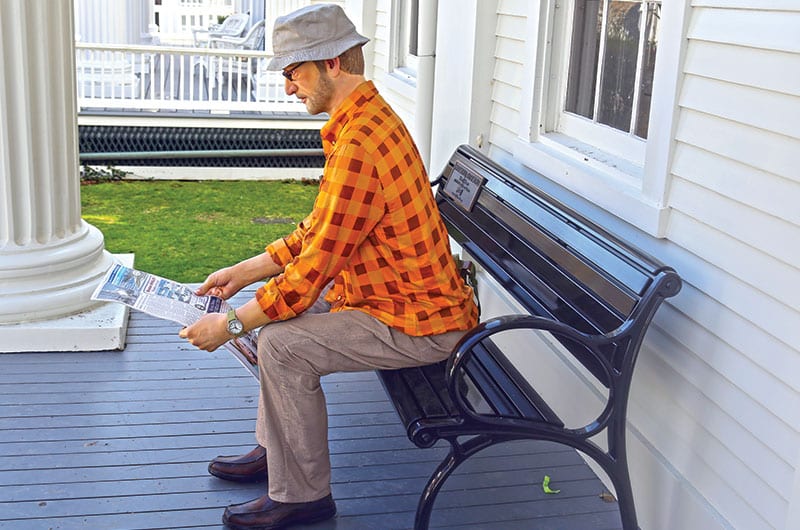 His art has been on display throughout the country and around the world, but Nantucket has long held a special place in his heart. "Having sculptures on Nantucket is rich for me," he says. "The island is one of my homes—maybe my favorite place. So the blending of my worlds is a perfect feeling."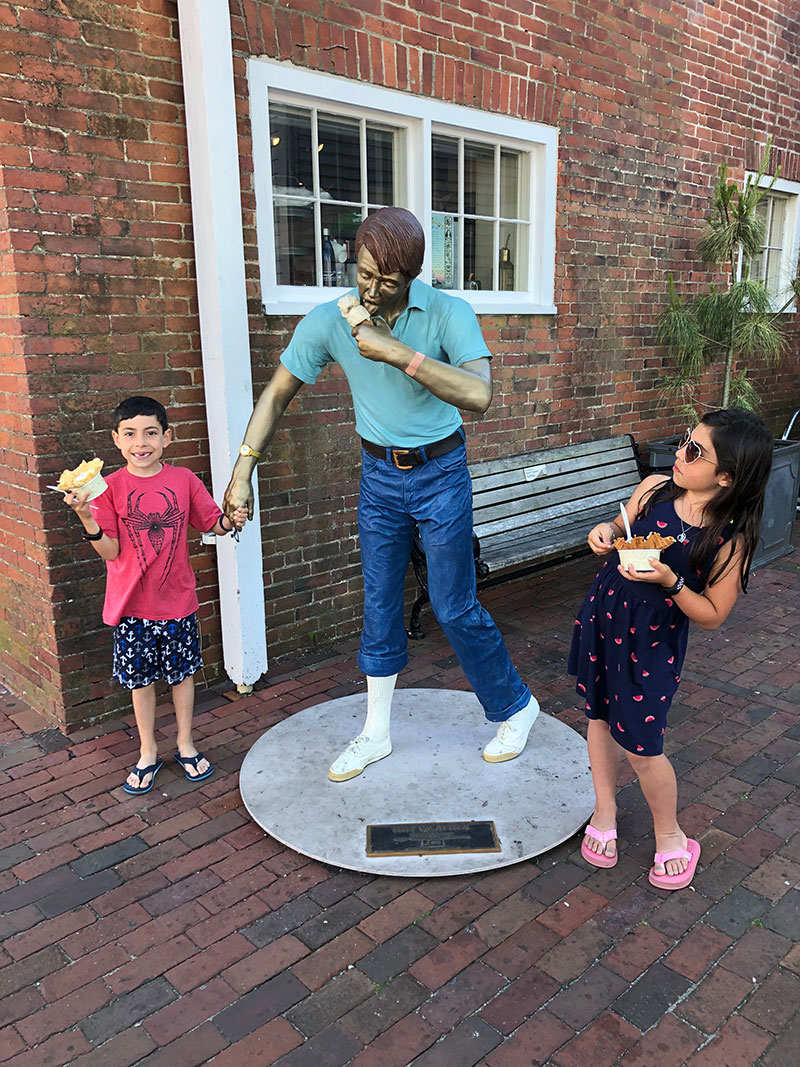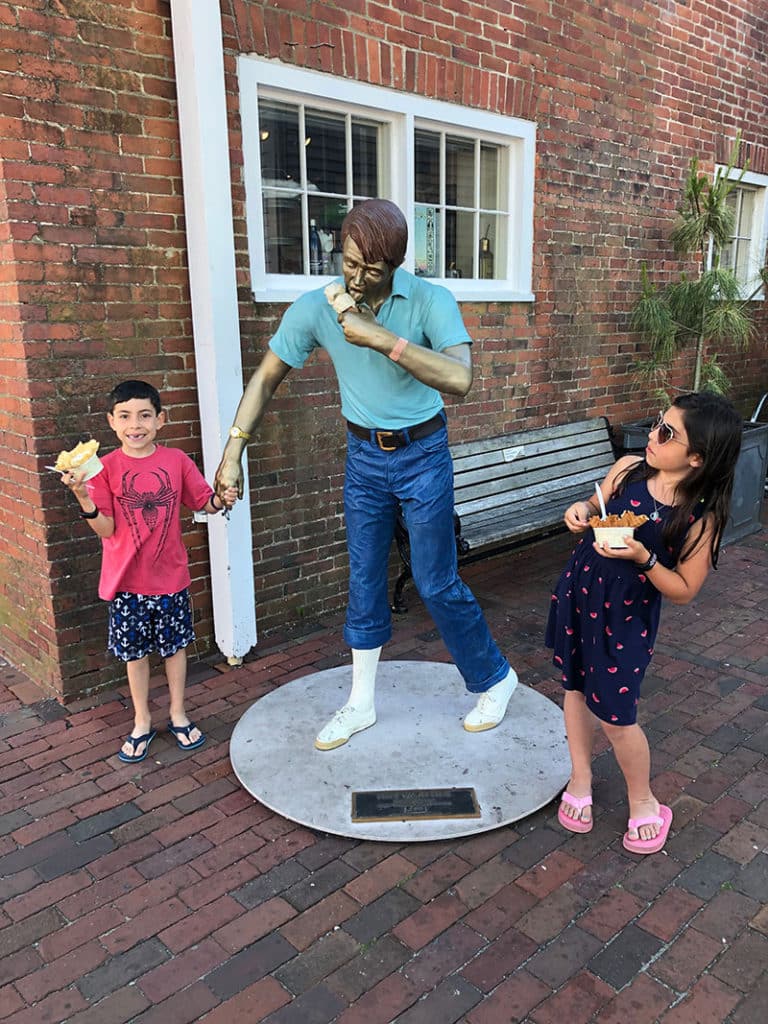 Johnson's creations usually fall into one of three categories. Atelier Curator Paula Stoeke has hand-picked each one making an appearance on-island this summer. "The most well-known would be Celebrating the Familiar, or what we think of as the 'man on the street' series," she explained. "These works depict people in everyday circumstances such as someone on a bench watching the world pass, or reading a newspaper out in the sunshine." Many of these pieces blend right in, like the boy eating ice cream in front of the Whaling Museum on Broad Street or the man on the bench outside of the Artists Association Cecelia Joyce & Seward Johnson Gallery on Washington Street.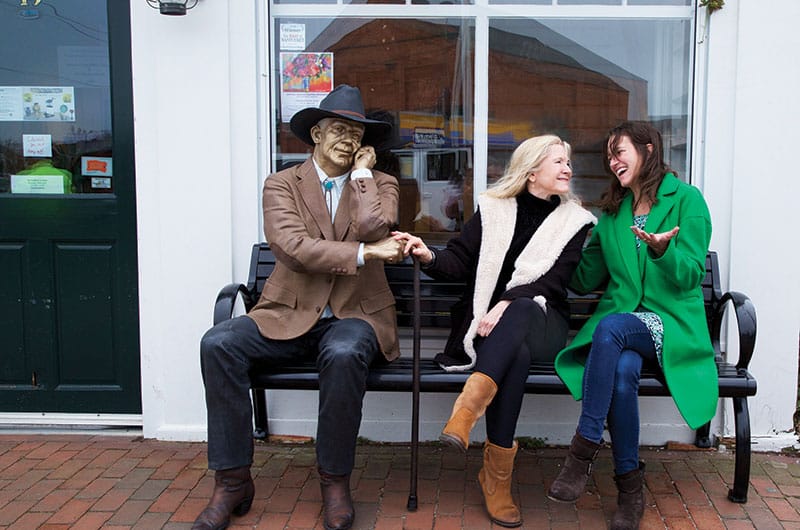 The second series, Beyond the Frame, focuses on the Impressionist master painters. Paula adds, "You'll find Seward Johnson's Dejeuner Deja Vu, inspired by Manet's painting Dejeuner sur L'herbes, in the beautiful gardens at Hadwen House."
The third and final series is Icons Revisited. "It features images from our collective history and shared popular culture," Paula remarked. "The piece on Nantucket from this series is the intense pair of farmers outside the Whaling Museum, inspired by American painter Grant Wood's American Gothic."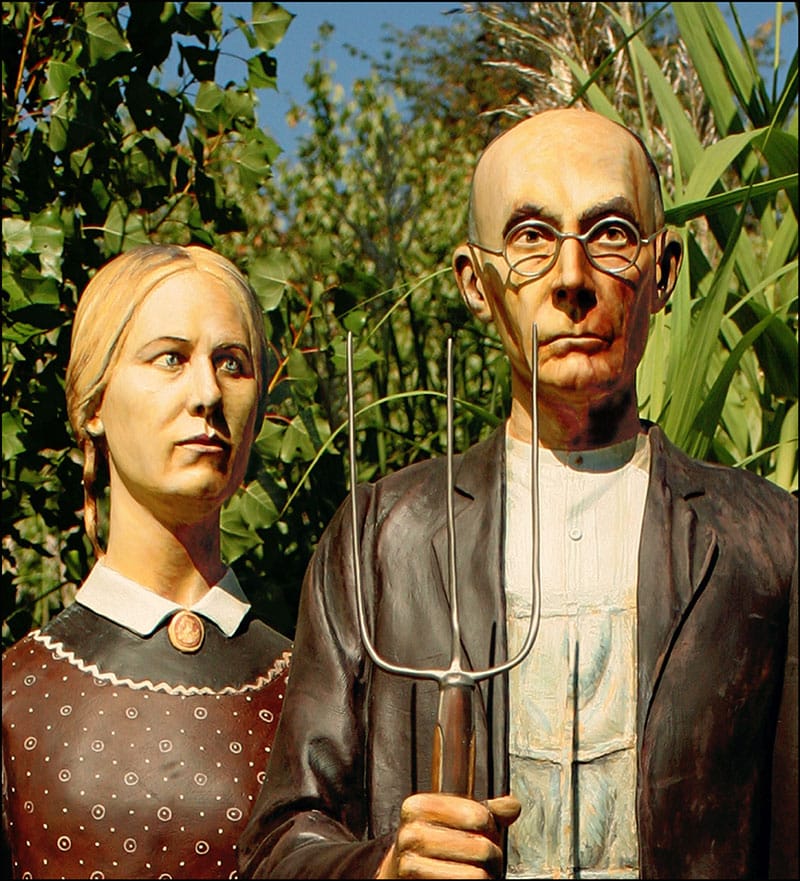 The sculptures will be on display in Nantucket's Cultural District through Columbus Day. In closing, Johnson says, "I hope that everyone enjoys the pieces at the Whaling Museum and especially the scene from Manet's famous painting in the gardens of Hadwen House. And don't be surprised to find me standing nearby spying on you!"