There are art galleries on every street in downtown Nantucket—classic, contemporary, abstract, sculpture, textile art, photography—some with changing exhibitions and others that feature work by a single artist.
This Friday, August 6, plan your Nantucket evening around three artists receptions held at galleries in the heart of downtown.
Hostetler Gallery at 42 Centre Street begins the evening at 5 pm with an Opening Reception for abstract artist Michael Rich and his exhibition Sensual Landscapes. Visitors can meet and chat with this well-known and widely collected contemporary artist and see a selection of his new work. The reception ends at 7pm, but if you crave more time with this artist, stop back at the gallery Saturday morning at 10 am for Bench Talk with Michael Rich and Susan Hostetler.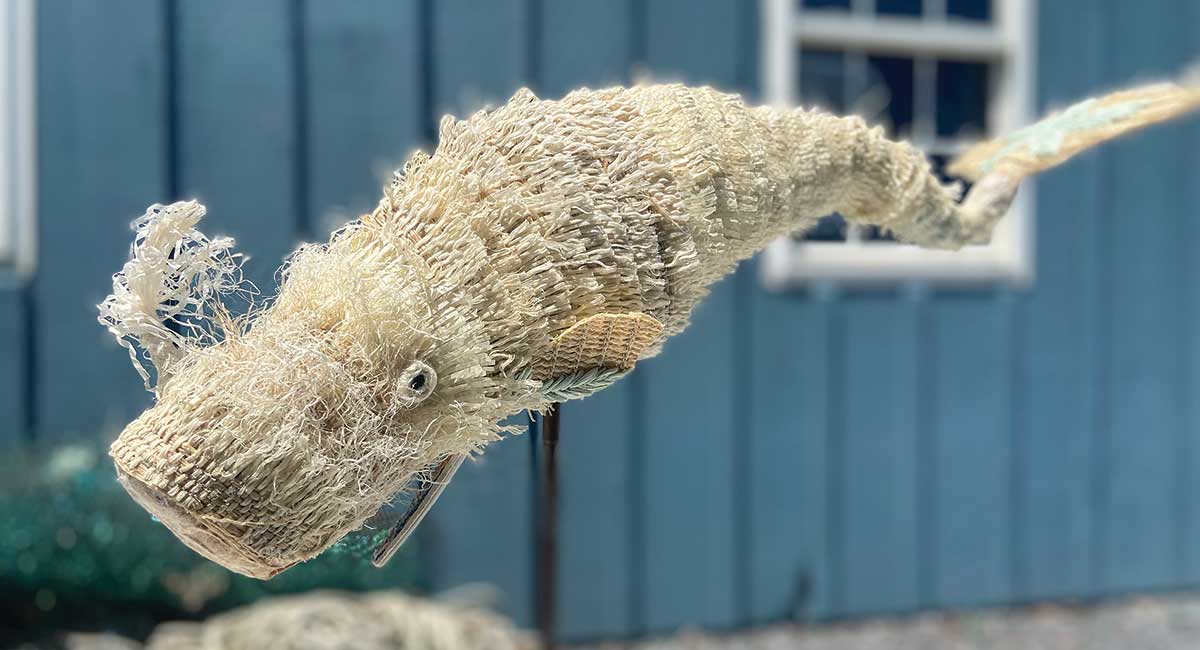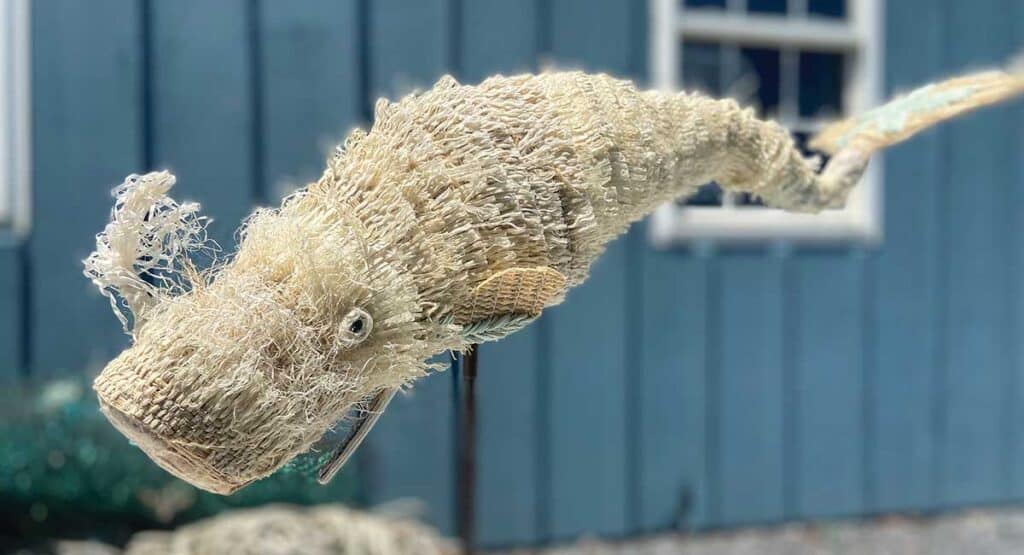 Stroll toward the wharves and stop by the Susan Lister Locke Gallery at 28 Easy Street, on the waterfront. From 5 to 7:30 pm this Friday evening, you can meet Up-sculptor Cindy Pease Roe. Her friendly, engaging, and playful art is created from debris that washes up on the shoreline. She transforms it into beautiful sculptures with a message. Her show will be at the gallery to August 17.
Back in the heart of town, upstairs in the Gallery at Four India, you can attend a Friday Opening Reception from 6 to 8 pm that honors two painters—Tom Meyer and Richard Hagerty (cover image)— whose otherworldly art brings to mind the title of the show: Visionaries: Painters of Thoughts. One an Outsider artist, the other an American Surrealist, both create colorful, imaginative, bold ideas that will be on display through August 20.