As they enter their 75th year in business, Murray's Toggery Shop, the iconic Nantucket store at 62 Main Street and home of the original Nantucket Reds collection, has just completed a major renovation to transform the ladies' and children's departments. The renovation, which began at the beginning of January and was initially delayed due to closures associated with the pandemic, is now finished.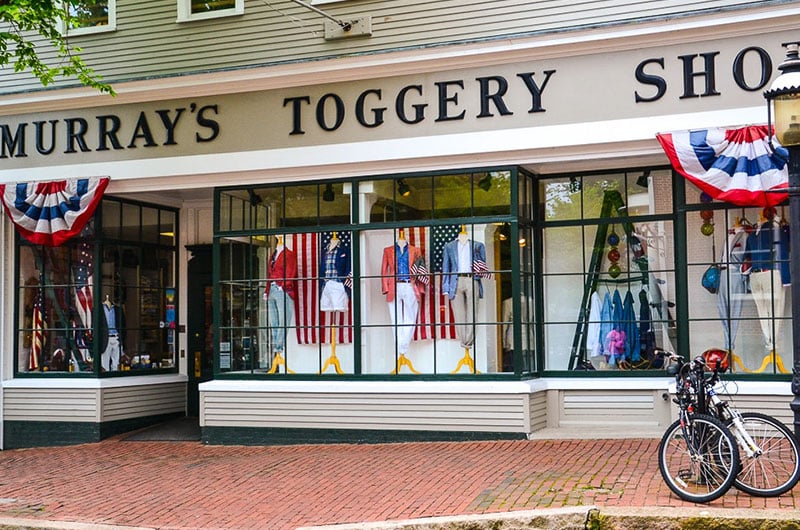 Updates include both the upstairs and downstairs spaces. The first floor now offers merchandise spaces only, and all the departments have larger and more updated dressing rooms. The second floor now also offers a new year-round sale space with great discounts, along with shop offices.
From the moment customers enter the ladies' department, they will notice a brighter, modernized, shoppable space with high-quality clothing, shoes, and other accessories for women and children. New lighting, flooring, and fixtures highlight the irresistible modern, fashionable items. New and treasured brands featured in Murray's Toggery Shop include: Sail to Sable, Frances Valentine, Vineyard Vines, Mahi Gold, Shoshanna, St. James, Jack Rogers, Birkenstock, Persifor, Beyond Yoga, Gal Meets Glam, Splendid, NYDI, Lele Sadoughi, and, of course, their very own Nantucket Reds Collection.
Another benchmark for 2020 is that Murray's is entering a new generation of family ownership. Trish Bridier and John Murray have retired, and Andrew Bridier, Matt Bridier, Lauren Murray, and Greg Murray, their children, have taken over the business.
Murray's Toggery Shop invites its customers to shop daily, from 10 am to 6 pm Monday-Saturday and from noon to 4 pm on Sundays. While shopping, masks must be worn at all times and distancing guidelines of 6 feet are followed. For those who prefer contactless shopping options, Murray's is still offering curbside pick up and free local delivery. Follow them at @ackreds on Instagram or visit nantucketreds.com for other exciting updates.