On April 26, there is a double feature opening downtown in the Artists Association of Nantucket's Cecelia Joyce & Seward Johnson Gallery.
Primary Concerns is a show that will focus on dominant color schemes or the monochromatic, again playing off the colors of the island as spring awakens. This exhibition will be on display until early May.
Shaped by Hand is a 3-D exhibition open to all island artists that will focus on works of wood, plaster, ceramics, metals, glass, marble, found objects, textiles and quilting. "We truly do not know what people will bring in for the Shaped by Hand 3-D show, but the possibilities are endless," said AAN artistic director Robert Frazier.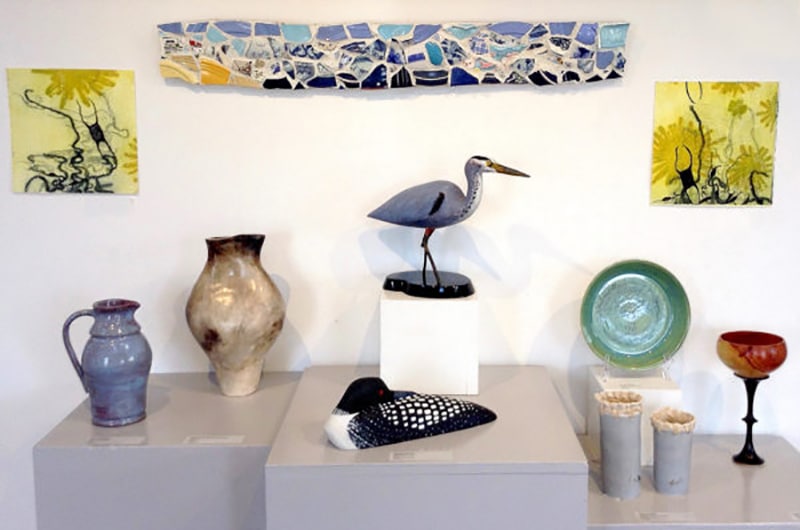 The opening reception for both exhibits will be held Friday from 5 to 7 pm in the gallery at 19 Washington Street.
For the past number of years the gallery has been delighted to offer an early spring exhibition with two distinctly different shows on each floor, which provides a wonderful opportunity for both our artist members and the viewing public," added Frazier.
A stone's throw from Main Street, the AAN has nearly three hundred local artist members who participate throughout the year in fifteen different exhibitions, and help make the Cecelia Joyce & Seward Johnson an award-winning gallery (Best New England Gallery, Yankee Magazine) one of the most comprehensive venues for local art.
Primary Concerns will be on display through May 6, and Shaped by Hand will remain until May 20. The gallery is open Monday through Saturday, from 11 am to 5 pm, closed Sundays for spring.
For more details about the AAN and 2019 programs and events, visit nantucketarts.org or call 508-228-0722.