April and May on Nantucket are when island festivals and celebrations usually begin. Although 2021 promises to be a more typical year than 2020, most of the spring events we all look forward to are again scheduled as virtual events or as hybrids: part in-person and part virtual. The good news is that after months of living our lives online, many of us are used to pouring our own cocktails, adjusting the lighting, and sitting in front of a computer to join online events.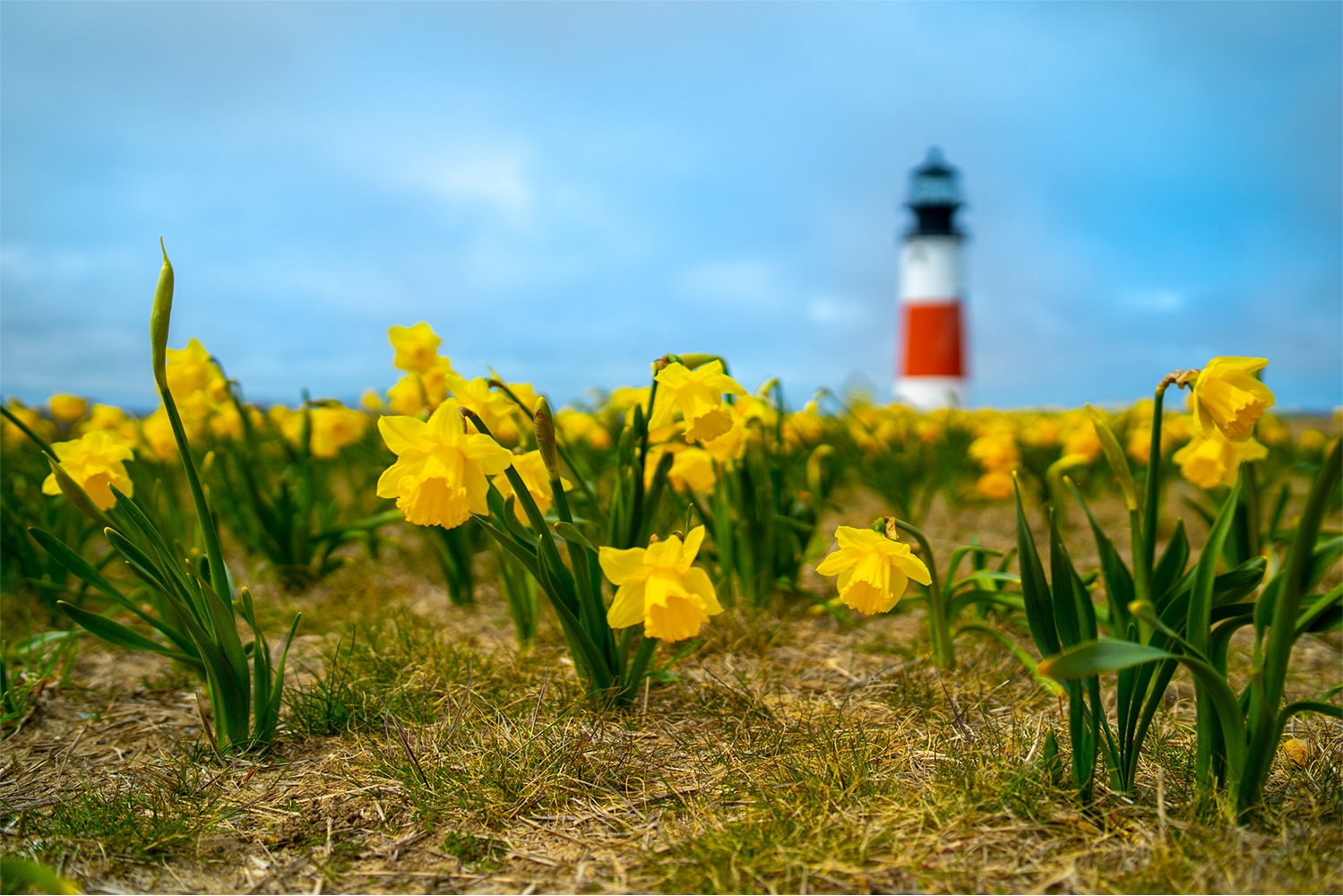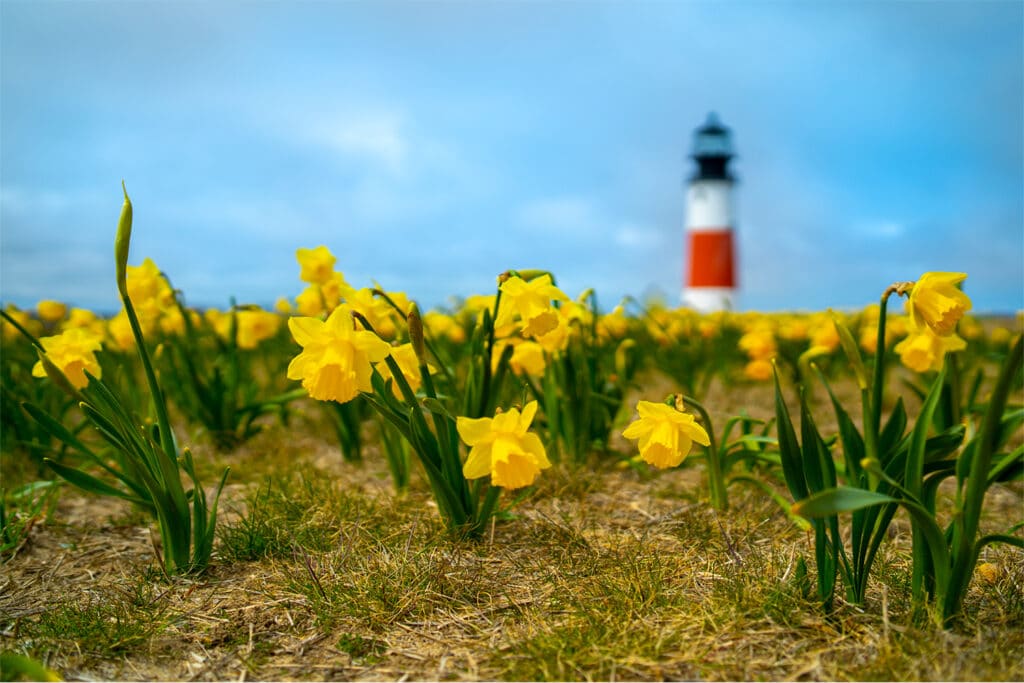 Since 1975, the event to launch the season on Nantucket has been the Nantucket Daffodil Festival, held every year during the last weekend in April. Pandemic restrictions have stopped the annual in-person events, but they can't stop the hundreds of thousands of daffodils planted across Nantucket from blooming. And you can still participate in many of your favorite Daffy events at DaffodilFestival.com, a website created by Nantucket.net: The Insider's Guide to Nantucket in collaboration with the Nantucket Garden Club, NiSHA, the NHA, and the Nantucket Chamber of Commerce.
At DaffodilFestival.com, you can upload photos of daffodils you grew, arranged, or photographed for the Virtual Daffodil Show, and you can vote for your favorites to be named People's Choice. If you usually adorn your vehicle with daffodils for the annual Antique Car Parade and Tailgate Picnic, do it again this year: photograph the car (and the driver) and upload your photo to be included in the Virtual Antique Car Parade. Links on DaffodilFestival.com will lead you to island restaurants that offer takeout for picnics and a list of perfect picnic spots on Nantucket where you can take your takeout. If you miss donning your festive Daffodil Festival apparel for the Hat Parade and helping your children decorate their bicycles and wagons for the Bike Parade, you can still take part: just upload your photos to share with everyone online at DaffodilFestival.com
Last year Nantucket Island Safe Harbor for Animals (NiSHA) held their popular Daffy Pet Parade virtually, and this year it is a part of DaffodilFestival.com. Because pet parents don't have to bring their participants into town this year, they can pose all their pets in their Daffy best, take some photos and upload them to enter. NiSHA will give out prizes to the Most Daffy, Most Creative, Most Candid, and to the Audience Favorite.
In addition to participating in these virtual Daffodil Festival events, you can look for photos of yourself and your friends on the pages dedicated to the NHA's Flower Power parties held in 2018 and 2019. Check out the mod fashions and fun accessories, and plan your Flower Power outfit for the 2022 celebration!
In addition to the interactive pages, DaffodilFestival. com also has sections where you can read about the history and evolution of this popular Nantucket event and learn how to plant and nurture daffodils so you'll be ready for 2022.