Join the migration of vintners, sommeliers, chefs and wine lovers from around the world who flock to Nantucket Island for a collection of more than 50 events that make up the annual Nantucket Wine Festival.  Over the course of five days, the island comes alive with tastings, seminars, lunches, dinners and special events kicking off the high season on this elegant island.  The full schedule of events has just been posted for the 19th Annual Nantucket Wine Festival, May 13-17, 2015.
Voted the "Number One Island in the World" by National Geographic in 2012, it is no wonder that wine and food luminaries and afficionadas descend upon Nantucket for this boutique wine festival year after year.
With an equal focus on Food AND Wine, New events this year include a 1945 Historic 70 Year Anniversary Wine Dinner, a Grand Cru Burgundy Seminar and a 1982 Horizontal tasting of Bordeaux both hosted by John Kapon of Acker Merrall, a stellar Aged California Cabernet Sauvignon Tasting, and a Pinot Seminar featuring Oregon and Burgundy wines and winemakers hosted by New York Times Chief Wine Critic, Eric Asimov. Enjoy also the more casual Friday and Saturday Culinary Tent events and Sunday's "Get Your Grill On" featuring renowned chefs in a walk around tasting held in the new Harbor Tent.
Unique to the Nantucket Wine Festival, The Great Wines in Grand Homes series returns, offering attendees the rare opportunity to be welcomed into Nantucket's most beautiful homes for exclusive wine tastings and wine dinners featuring winemakers from around the world and world class chefs.
Wine Dinners this year include:
Opus One featuring Chef Robert Sisca, Bistro du Midi
Peter Michael Winery featuring Chef Tony Maws, Craigie on Main
Maison Alex Gambal featuring Chef Chris Coombs, Deuxave
Château Cos d'Estournel featuring Chef Daniel Bruce, Meritage at the Boston Harbor Hotel
Luce della vite featuring Chef Will Gilson, Puritan & Company
Lokoya featuring Chef Mary Dumont, Harvest
Penner-Ash Winery featuring Chef Jeremy Sewall, Lineage
Donelan Family Wines featuring Chef William Kovel, Catalyst
Tickets are now on sale at www.nantucketwinefestival.com.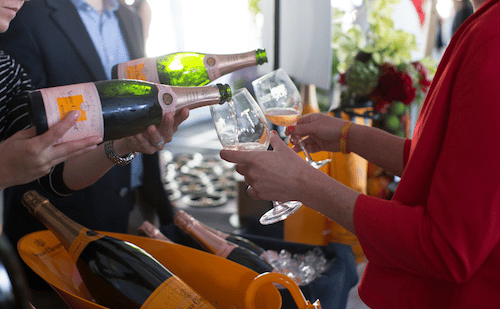 About the Nantucket Wine Festival:
Thirty miles off the coast of Cape Cod – the world's historic whaling capital becomes the nation's wine capital every May. An Island tradition since 1996, The Nantucket Wine Festival is known as one of the nation's most celebrated wine and food events. The festival now draws over 3,000 attendees to the island.
Nantucket Wine Festival Charitable Foundation:
The Nantucket Wine Festival Charitable Foundation is the charitable arm of the annual island festival. The majority of the festival events are charitable with proceeds benefitting a variety of island non-profits and community organizations each year. The 2015 NWF will support a variety of island youth programs, including the Nantucket High School Culinary Arts Program.
The Nantucket Wine Festival is managed by Mark Goldweitz, Co-Owner & President; Nancy Bean, Co-Owner & Executive Director; Brahm Callahan, Wine Director; Cliff Roy, Culinary Director; Mary Hallahan, Director of Development; Rebecca Chapa, Beverage Manager, Tracey Devlin, Production Coordinator and Laura Biringer, Production Manager.
For more information about the Nantucket Wine Festival, please contact Nancy Bean at nancy@nwfest.net