• by Sarah Morneau •
Summer has come to a close on Nantucket, but that doesn't mean the island shuts down. With the changing of seasons comes a changing of inventory, with stores switching from breezy summer attire to cozy sweaters, outerwear, and boots. Here we list some of the highlights from the Nantucket shops we featured this season and who will remain open through the fall or year-round: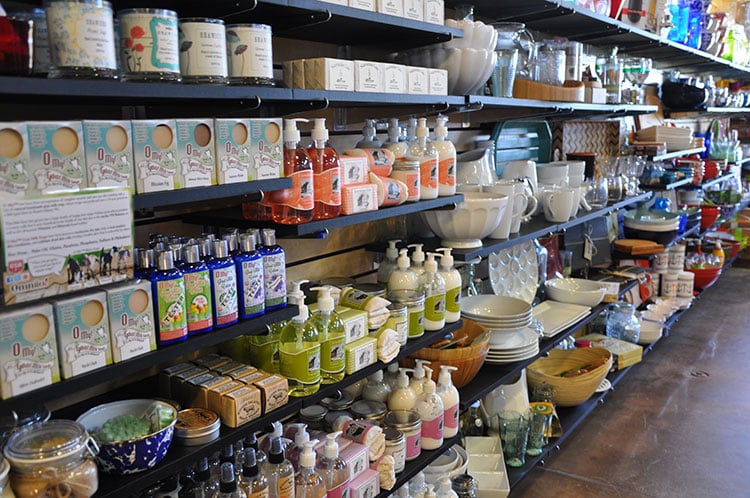 Bartlett's Farm
Now that the craziness of summer is over, it's time to settle into a season of cozy get-togethers and dinners with friends. Did you know that Bartlett's Farm at 33 Bartlett Farm Road carries gifts, home accessories, and items for stylish and easy island entertaining? Stop by and pick up some great serving pieces for your next dinner party!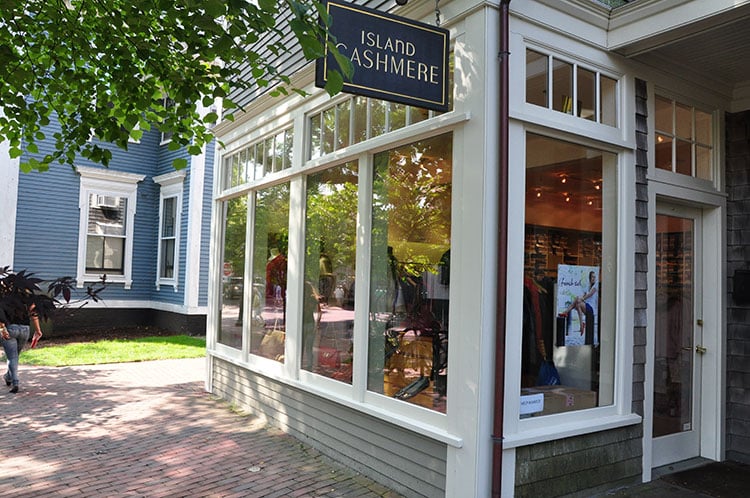 Island Cashmere
Island Cashmere, located at 32 Centre Street, is the only purveyor on the island of the well known French Sole ballet flats and they have a floor to ceiling wall dedicated to them. These comfortable and stylish shoes are perfect for fall and come in many different styles and colors, so you'll be sure to find a pair that works for you.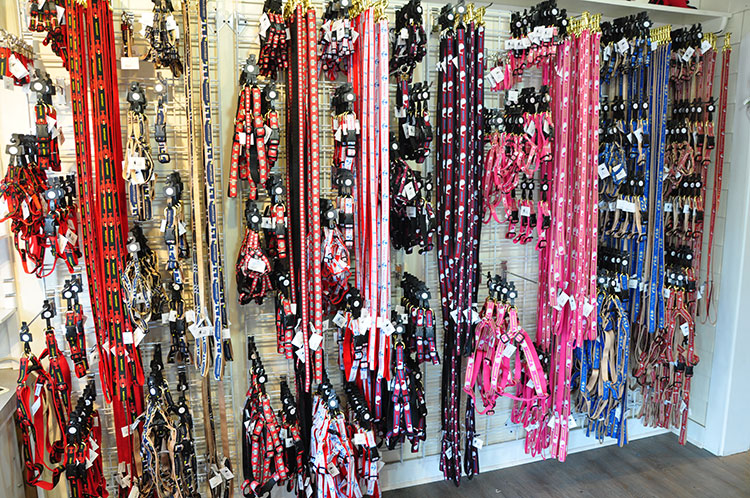 Cold Noses
Get ready for the holidays at Cold Noses, the pet boutique located in the Courtyard at Straight Wharf. They have a great selection of Nantucket ornaments that are hand painted and available in a variety of breeds, perfect for the dog lover in your life.
Murray's Toggery Shop
Murray's Toggery Shop at 62 Main Street has a way of keeping the classic looks they are known for while evolving with the times and constantly changing trends of the fashion world. Just recently they launched a new brand called the M Crest Collection, fine apparel for men and handbags for ladies, all made in the USA.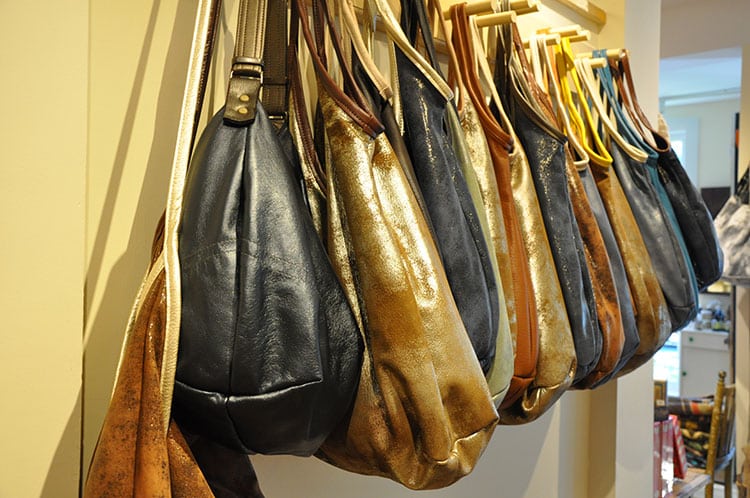 Sweet Liddle
Sweet Liddle at 40 Centre Street offers a wide variety of fun and eclectic products to browse through, from clothing to home goods to natural soaps and toiletries. The handmade leather bags from Maine really caught my eye, and are one of their best sellers.
Peter England
Peter England is celebrating its 40th year on Nantucket, providing their clientele with quality products made in the USA. Their luxuriously cozy knits for both men and women are all hand loomed using fine yarns, Irish linen, and organic cotton. They are located at #3 and #11 Old South Wharf.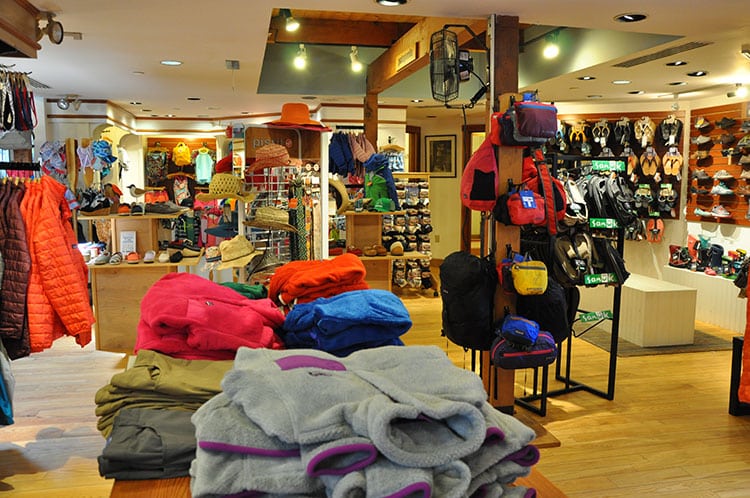 Haulover
Anyone who has spent any amount of time on Nantucket knows how quickly the weather can change, and that's where the Haulover at 7 Salem Street comes into play. For this season's cooler temperatures, check out their extensive collection of outerwear for the whole family!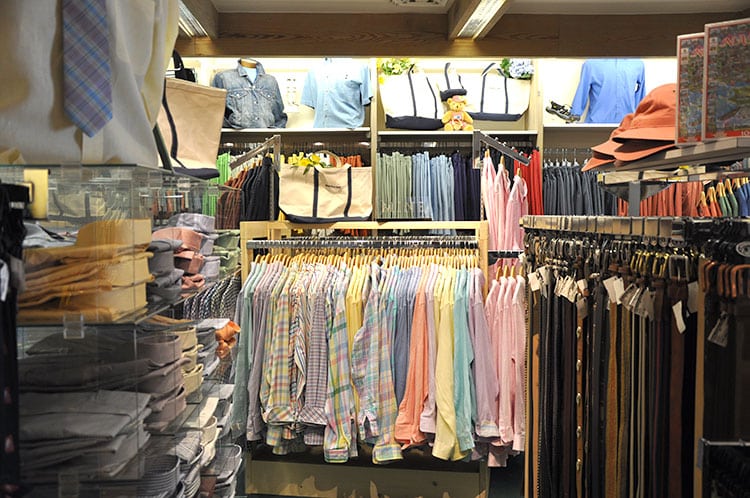 Nobby Clothes Shop
Family owned and operated since 1930, the Nobby Clothes shop at 17 Main Street has been providing islanders and visitors with high quality, name-brand men's sportswear at a reasonable price. They carry their own Nobby Clothes Shop private label sportswear and their popular line of Breton Reds sail pants, shorts, long-sleeve shirts and caps.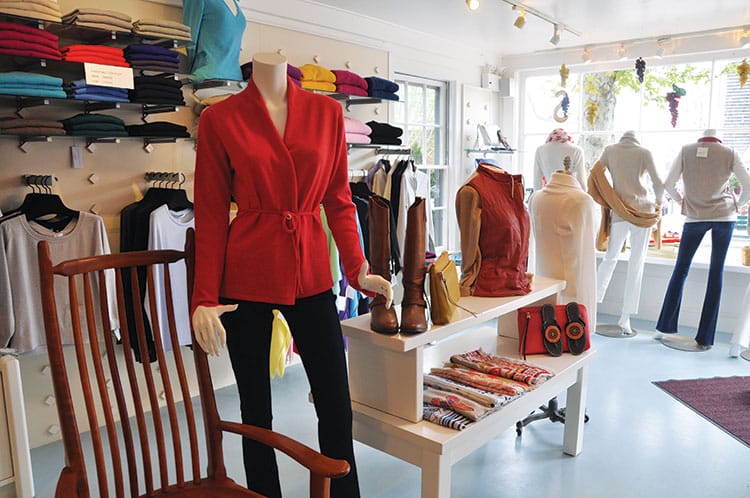 Johnston's Cashmere
Head on over to Johnston's Cashmere at 4 Federal Street for this season's softest knits! They carry cashmere wraps and ponchos that make great transition pieces for the changing season.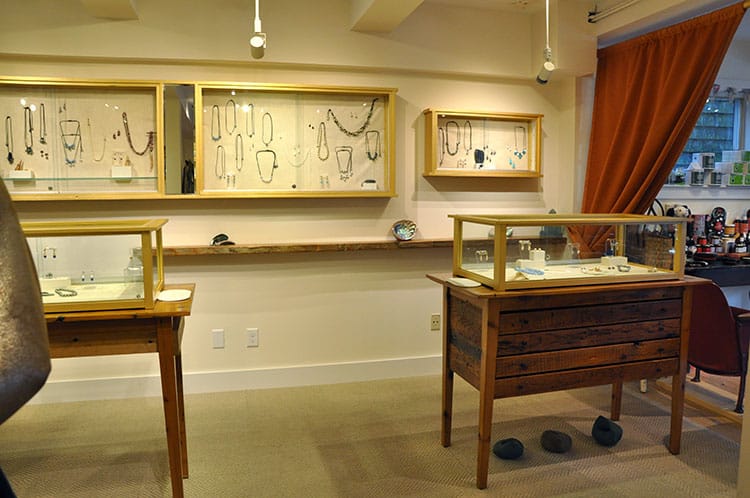 Emilly Brooke Rubin Jewelry
Treat yourself to a piece of jewelry made just for you! Custom pieces are what Emilly specializes in, taking into consideration personal style, skin tone, and color preferences of her clients. When you buy from Emilly Brooke Rubin Jewelry you know you are getting a one-of-a-kind piece made on Nantucket by the artist. She is located at 40 Centre Street.
The summer season simply isn't long enough to feature all the great Nantucket shops and fun products, so here are a few Staff Picks to add to our list of items you don't want to miss:
Sweet Inspirations
The Cranberry Cheesecake Truffle made at Sweet Inspirations, 26 Centre Street is a confection you've got to try. This prize-winning truffle combines the creaminess and flavor of cheesecake with specially prepared cranberries and two different chocolates. Stop by for one and be prepared to go home with a dozen.
Nantucket Pearl Company
Within the G.S. Hill Gallery at 40 Straight Wharf, alongside the stunning paintings by island artist Greg Hill, you'll find The Nantucket Pearl Company and a selection of hand-knotted pearl jewelry. Appropriate for this column is the Nantucket Must-Have Bracelet—we love the black leather with silver scallop shell clasp, but you can buy them with the island clasp or the Nantucket lightship basket clasp and in a rainbow of colors. Starting at just $50, they make great stocking stuffers (hint, hint).