The weekend of September 19 and 20 is when islanders will celebrate the harvest of land and of sea, with both the Nantucket Maritime Festival and the Nantucket Island Fair being held this same weekend.
Nantucket Maritime Festival is held from 10 am to 4 pm on Saturday, September 19 at Children's Beach with additional activities at Brant Point. Admission is free, and participants can watch quarterboards being carved and scrimshanders at work, tour the harbor on the Shearwater, decorate a beach bucket, race a radio controlled boat, climb the Brant Point Lighthouse, and listen to live music by local musicians.
The purpose of the Maritime Festival is to celebrate island life and maritime activities. Egan Maritime Institute has presented this festival for six years; Chuck Gifford is this year's Honorary Festival Chairperson.
This year the festival is bringing back family favorites from last year, such as a 4-way tug-of-war, harpoon throwing, racing mini boats in a rain gutter, and a shucking contest. Families can enjoy watching teams race boats they have made from cardboard and other materials. Kids can make their own sand art, explore the touch tank, watch rope bracelets being made, and learn about the shellfish around Nantucket. New this year is the opportunity to tour the Tall Ship Lynx, come learn about the connection this ship has to Nantucket Island.
Transportation will be available from the festival site at Children's Beach to the activities at Brant Point.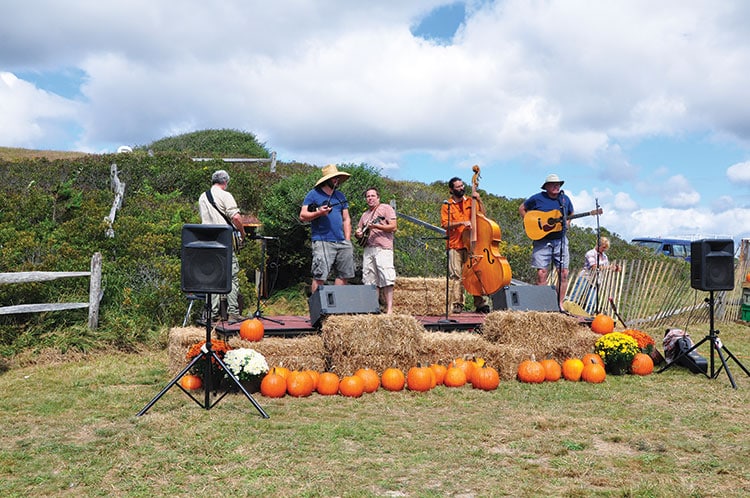 The Nantucket Island Fair is held on Saturday and Sunday, September 19 and 20 from 10 am to 4 pm at the end of Tom Nevers Road. Admission is $5 per group of walkers and bicyclists or $15 per car.
Live music, food stands, and the livestock tent will be available both days, as will most of the games, exhibitions, and information tables. Events and activities each day do vary. Home Run Derby, corn husking contest, and cupcake eating contest are planned for Saturday; judging of Nantucket's biggest pumpkin, the dog show, skillet toss, and apple peeling contests will be on Sunday. New this year is a t-shirt tie-dying station, a photo booth, and tours of the valleys in the Tom Nevers area guided by writer and geo-historian Peter Brace.
Both the Nantucket Maritime Festival and the Nantucket Island Fair offer a variety of fun ways to celebrate island life and community.