~ by Sarah Morneau ~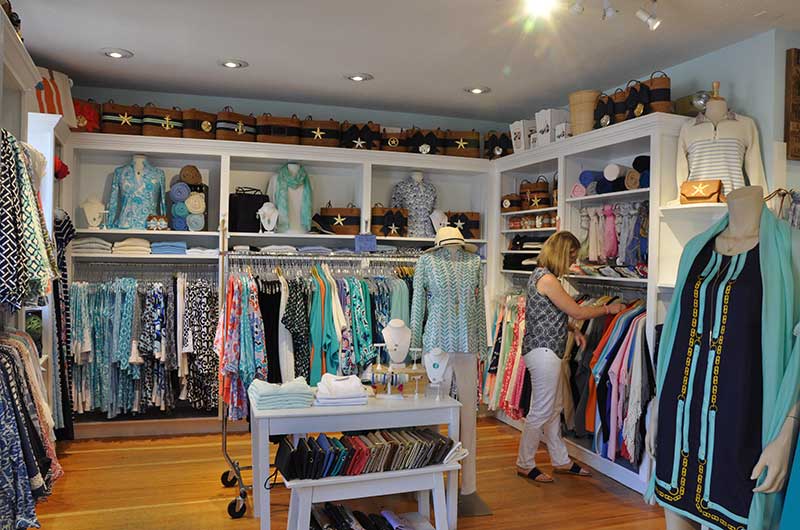 Now in its tenth year, the Blue Beetle on Main Street is the go-to store to achieve the classic Nantucket look. It is here that you will find preppy pastels, nautical prints, and stripes galore! Located on the corner of Main Street and Washington Street, this boutique is not to be missed.
Owner Liz Hughes and her team keep this busy store organized and make sure that their customers leave happy. They stock an inspiring collection of clothing, scarves, bags, jewelry, monogrammed items, and unique Nantucket gifts. They strive to make every customer feel like she's the best dressed girl on Nantucket.
Their product line ranges from comfortable and casual to classic and elegant, perfect for island living. They are well known for their jewelry, and have a wonderful collection of Nantucket-themed pendants and a charm bar where you can make your own necklace. Their Nantucket gifts are unique, and I especially love the handpainted Christmas ornaments.
As the weather begins to cool down, make sure to pick up one of their cashmere wraps or scarves. Available in a variety of colors, they are perfect for transitioning from summer to fall.
The Blue Beetle is located at 12 Main Street, on the corner of Washington Street and is open daily in season. Also, if you can't make it to the island, be sure to visit their website at bluebeetlenantucket.com