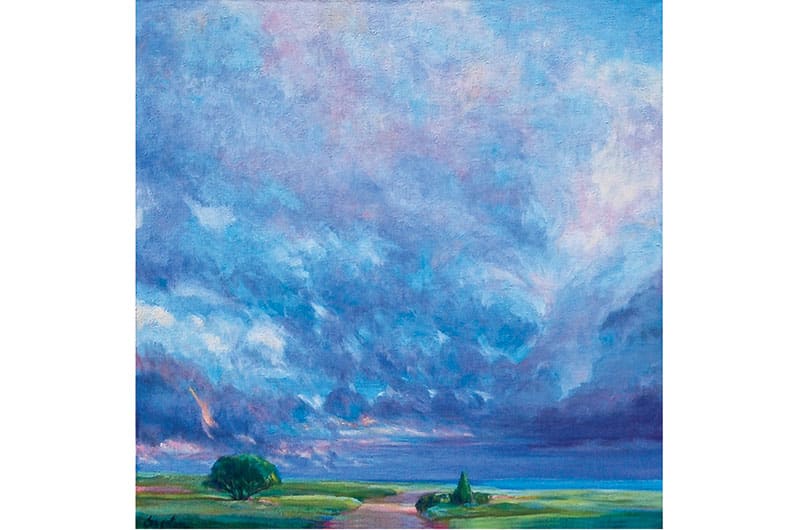 Elizabeth Congdon sees her work as "a diary written with pigment and brush." She paints from life to watch the nuances of the natural world and uses these studies to work on a large scale or combine with still life.
This Friday, July 24, from 6 to 9 pm, you can meet this artist and see a selection of her colorful and evocative work at Robert Foster Fine Art, 8 India Street. The exhibition will continue to August 5.
Elizabeth Congdon has been coming to Nantucket since 1962, and has shown her work on island annually since 1990. She splits her time between Nantucket and Jamestown, Rhode Island where she is a co-founder of the Jamestown Art Center and has just closed a 3-month large scale exhibition at the Newport Art Museum. She is currently producing a documentary film about the experiences of ballet students dancing in the Island Moving Company's site specific Nutcracker at Rosecliff Mansion.
"I believe that the hardest work through the roughest times demands us to focus on beauty and love. I paint joyfully, not because it's the only thing I know, but because it's the only thing that matters, when all is said and done, or struggling along without a perfect ending in sight. So I paint beauty. That is what I have to give."