~ by Sarah Morneau ~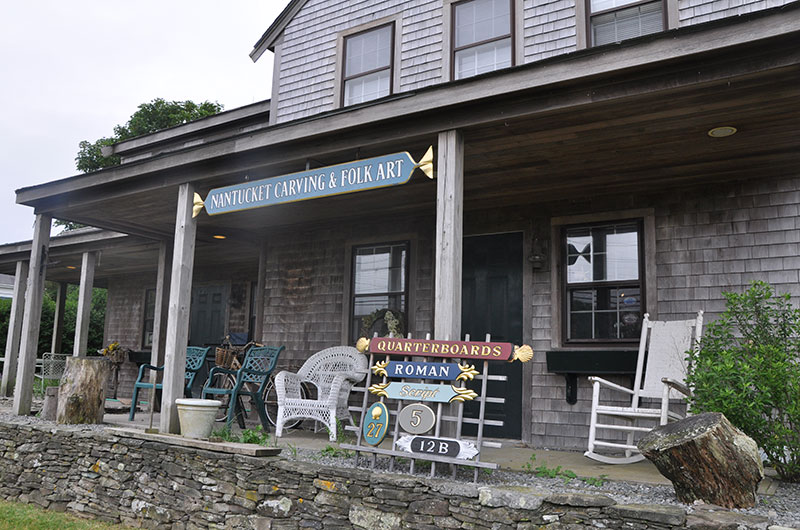 My husband always says, "A house by the sea isn't a home until it has a name," but I never thought twice about the quarterboard signs that appear on every other island house until I visited Nantucket Carving and Folk Art. When you watch an artist at work you gain a greater appreciation for the product they are creating, and the team of Paul McCarthy and Jean Petty are true masters of their craft. Chances are you've seen their work hanging outside of island businesses, on the doorway of your neighbor's house, or adorning the side of the Nantucket Whaling Museum on Broad Street.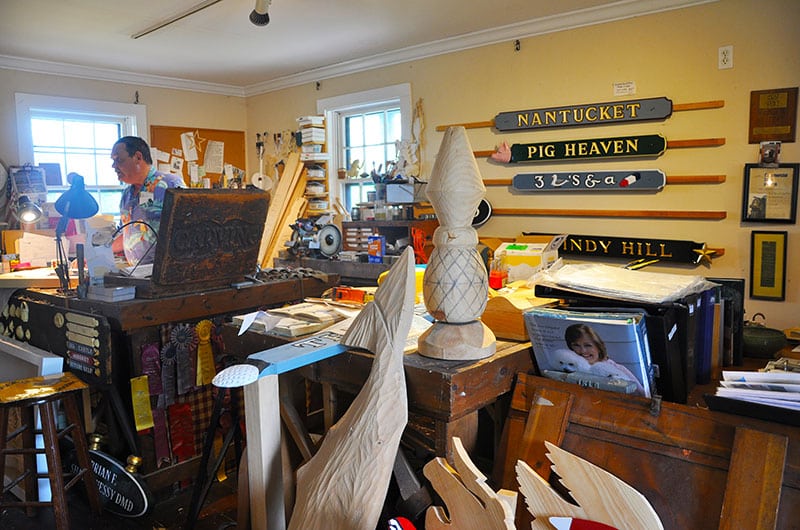 When you walk into their shop on Orange Street you will probably be greeted by Paul at his workbench, surrounded by signs in various stages of completion. Paul is a master carver with 58 years of experience, specializing in hand-lettered signs and quarterboards, eagles, and architectural carvings. He carved his first eagle in 1957, inspired by his high school shop teacher, and eventually moved into tavern signs and opened his first shop in Scituate Harbor in 1969. In 1992 he was offered a position on Nantucket that he couldn't refuse and handed his shop over to his son, Michael.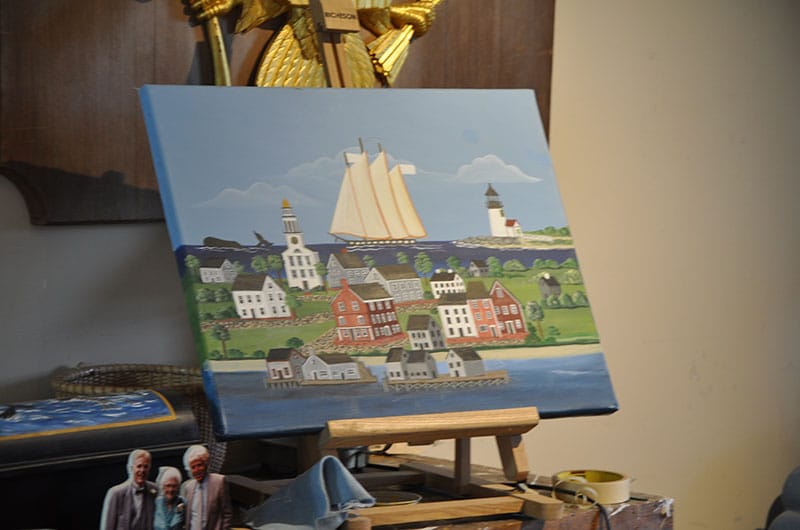 Paul's partner Jean handles the painting side of the business. She is a talented artist, focusing on traditional and folk art, though much of her time is spent with their quarterboards and signs. After a sign is carved, Jean treats them with two layers of primer and three coats of finish color. She paints and outlines each letter by hand, a painstaking process, but one that results in the sharpest contrast and durability to stand up to our island climate. The finished product is a true labor of love.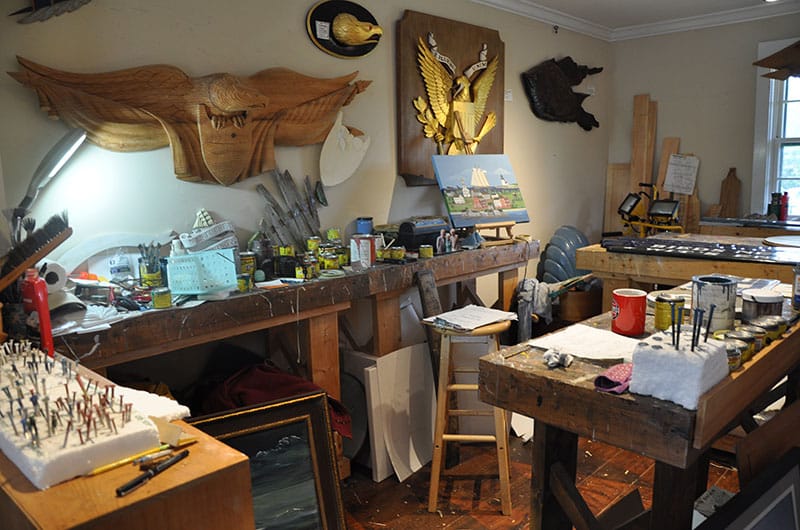 Adjacent to their workshop is a gallery packed with Nantucket art, antiques, furniture, baskets, home decor, and prints. You're sure to find the perfect nautical piece to decorate your island home here. Carvings by Paul's son Michael and ship models by Jean's brother David are also on display.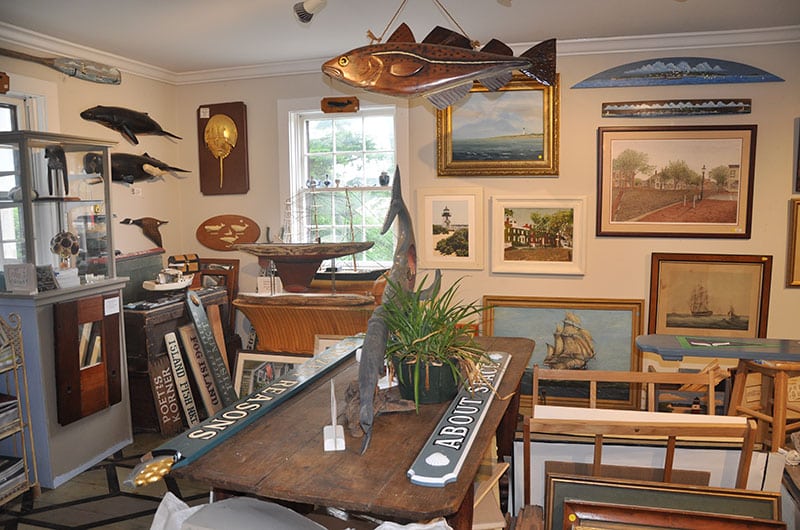 Nantucket Carving and Folk Art is located at 167 Orange Street, right near the rotary. Just look out for the ducks crossing! Stop in and see the artists at work Monday to Saturday from 9am-4pm and Sundays from noon-3pm, year round.