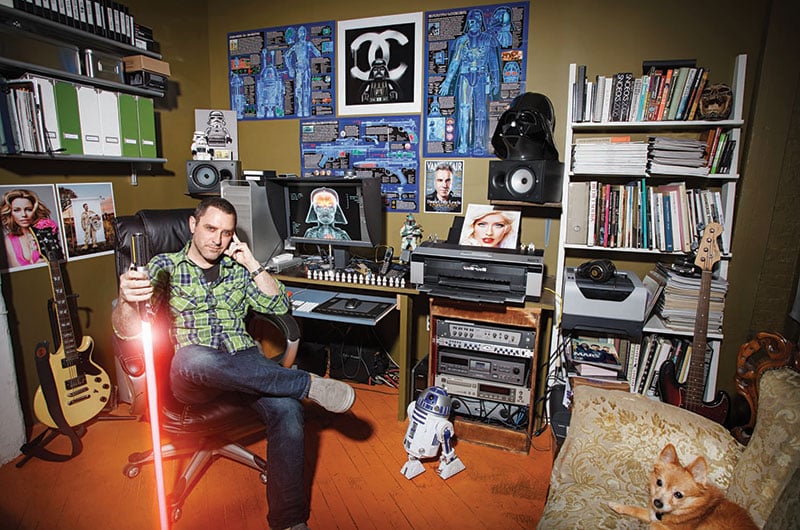 Darth Vader posing in front of a Chanel logo and C-3PO bathed in Louis Vuitton are just two of the characters featured in the series LEGO Wars, where Star Wars figurines fuse with the world of fashion. The artist behind the camera is Dale May, an award-winning advertising, entertainment, and editorial photographer who has been creating iconic images for over 18 years. "Combining his background in painting and color theory, lighting and post production, Dale works with the inspiration to make the unthinkable real, as well as believable."
Dale May's love of stylized fashion photography makes this LEGO Star Wars series clever and surprising. Come by the Samuel Owen Gallery at 46 Center Street this week to see Darth Vader's X-Ray and Princess Leia giving a playful wink. The Artist Reception will be held on Friday, July 10, from 5:30 to 7:30 pm, with drinks by Cisco Brewery and music by Audio Architects.
Samuel Owen Gallery at Seven Seas is new to Nantucket with a permanent collection in Greenwich, CT. The art gallery represents 25 different contemporary artists including Damien Hirst, Shepard Fairey, Eric Zener, Mr. Brainwash, Dale May, and Peter Tunney. With more than 20 years of experience in the art business, owners Lee and Cindy Milazzo share an unerring eye for unique and engaging contemporary art. Lee and Cindy and their staff enjoy sharing their knowledge of art and artists, so whether you are a seasoned art collector or new to collecting art, a visit to the gallery will be a memorable experience.