Todd Sanders, emotion evoking, metal working wizard will be the featured artist this weekend at the Samuel Owen Gallery. Sanders will exhibit six of his uplifting, vintage pop art pieces.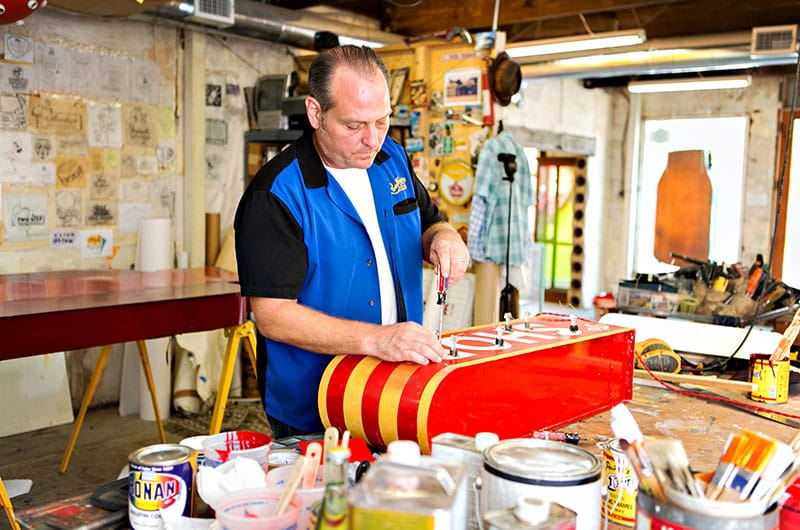 A native of Houston, Texas, Sanders is pictured above in his studio surrounded by bright lights and signs; constructed with neon, metal, and sign paint, and made to look like they are from the 1920s. The gallery has a great balance that focuses on contemporary, vibrant art as well as classical art all in one cohesive environment. Sander's pieces are unique, smart, and well executed. Needless to say, he is one of the best in his genre. Sanders is a perfect fit to the Samuel Owen Gallery, as his art represents modern vintage with a pop artist style.
On Friday, June 26 from 5:30-8:30 at the Samuel Owen Gallery, 46 Centre Street, Sanders will be showcasing his work for the public with free admission. Come enjoy Cisco Brewers beverages as well as a delicious oyster bar and DJ while appreciating all that Sanders and the gallery has to offer.