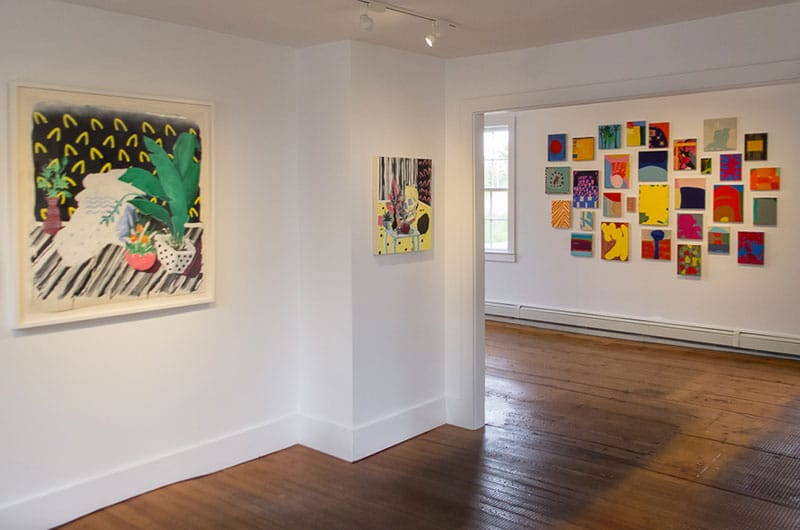 Philip Bloom Gallery is pleased to announce its inaugural exhibition featuring original paintings by Cassandra Levine, Javier Ramirez, and Patrick Shoemaker. From the Ashes of Conceptualism will open with a reception on Friday, June 19 from 6 to 8 pm, and will be on display to the public till June 28 in a new exhibition space located at 117 Orange Street.
Philip Bloom Gallery is proud to be showing Cassandra Levine's work for the first time with a salon-style installation of intimate abstract paintings on panel and paper. Beginning as line drawings, her paintings are constructed using a bright primary color palette, and distinct patterns. The finished work offers a glimpse into Cassandra's world, a place she says is "influenced by a vast array of source material from cult-classic movies to the cracks in the side walk in front of my apartment." Also being shown for the first time with Philip Bloom Gallery is Javier Ramirez. Ramirez infuses the vibrations of Southern California in his still life and portraiture paintings; breathing new life into the traditional subjects. His color palette mirrors the environment surrounding him—the delicate pinks of the afternoon sky over the Pacific Ocean to the verdant greens of over-watered Beverly Hills landscaping.
Patrick Shoemaker's work is larger than life. He applies copious amounts of oil medium mixed with a dab of pigment to create a watercolor like texture. This technique allows Shoemaker to visibly manipulate the paint exposing the hand of the artist. His soul is evident in every brush stroke. The subject matter is derived from American history, flora, and folklore. Shoemaker weighs heavily on abstraction to visually re-imagine this subject matter. This is the third time that Philip Bloom Gallery will exhibit Patrick Shoemaker's work.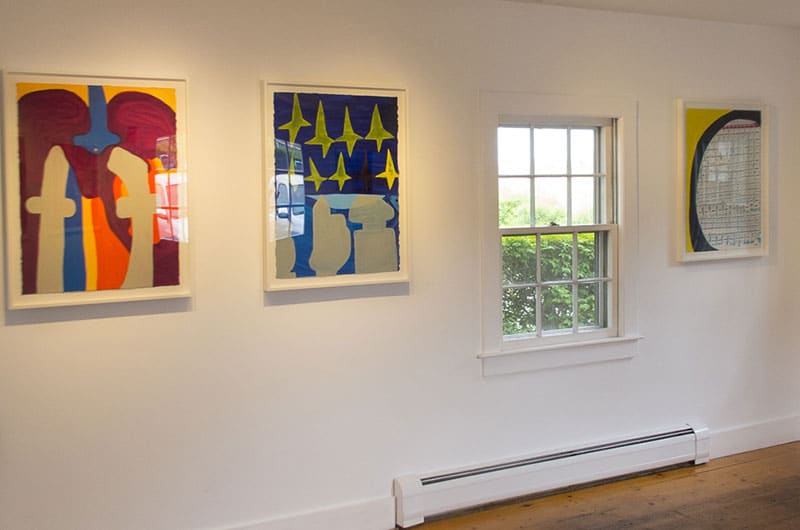 Philip Bloom Gallery is new to Nantucket but not to the contemporary art world. Prior to opening on Nantucket, the Philip Bloom Gallery held successful exhibitions at SELECT FAIR, Miami Beach last December and PULSE: NEW YORK in May. The gallery is run by Philip Bloom and Nicholas Bakita. They are passionate about discovering emerging contemporary artists from around the world and sharing their discoveries with visitors and residents of Nantucket alike. This group show marks their debut on the island. Gallery hours are Tuesday through Sunday from 10am to 6pm.