Nantucket Island has long been a nurturing place for entrepreneurs, starting centuries ago with the whaling crews who plied their trade around the world and the women left behind to open and operate businesses. More recently, owners of nationally-known companies like Nantucket Nectars, Cisco Brewers, and Lightwedge got their feet wet here. And several popular Nantucket companies like Something Natural, Haul Over, and Lola 41 have sailed beyond Nantucket to open branches in Greenwich, Newburyport, and Boston.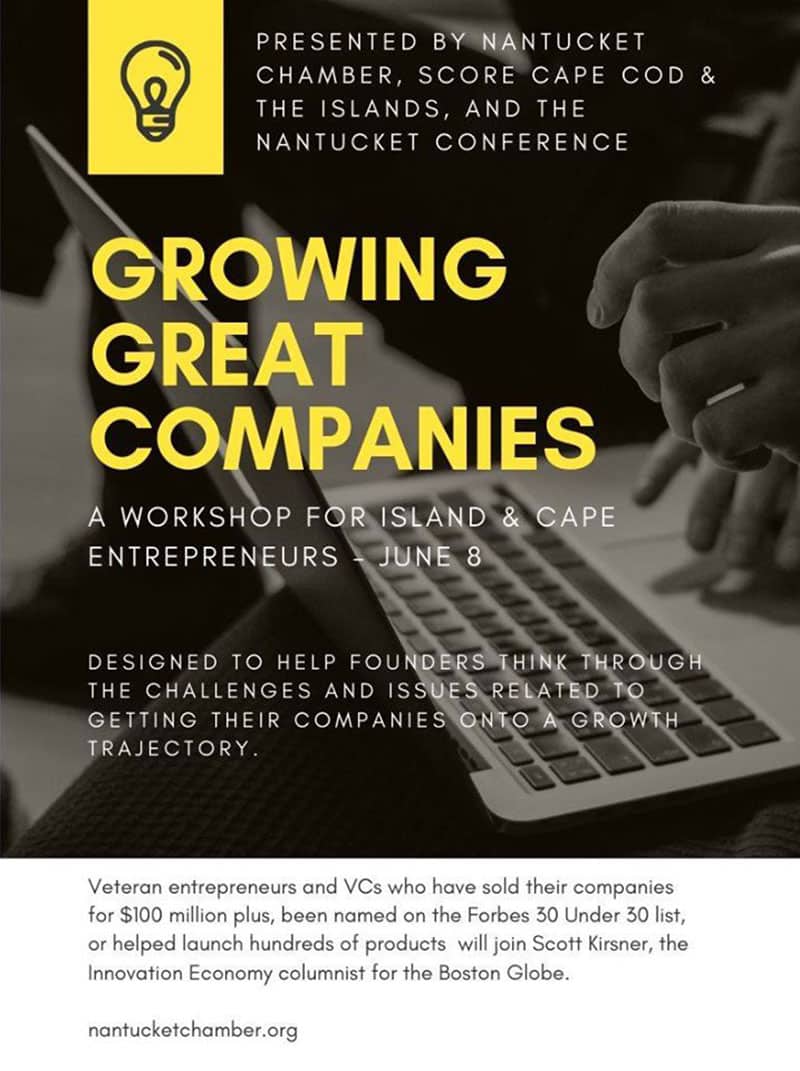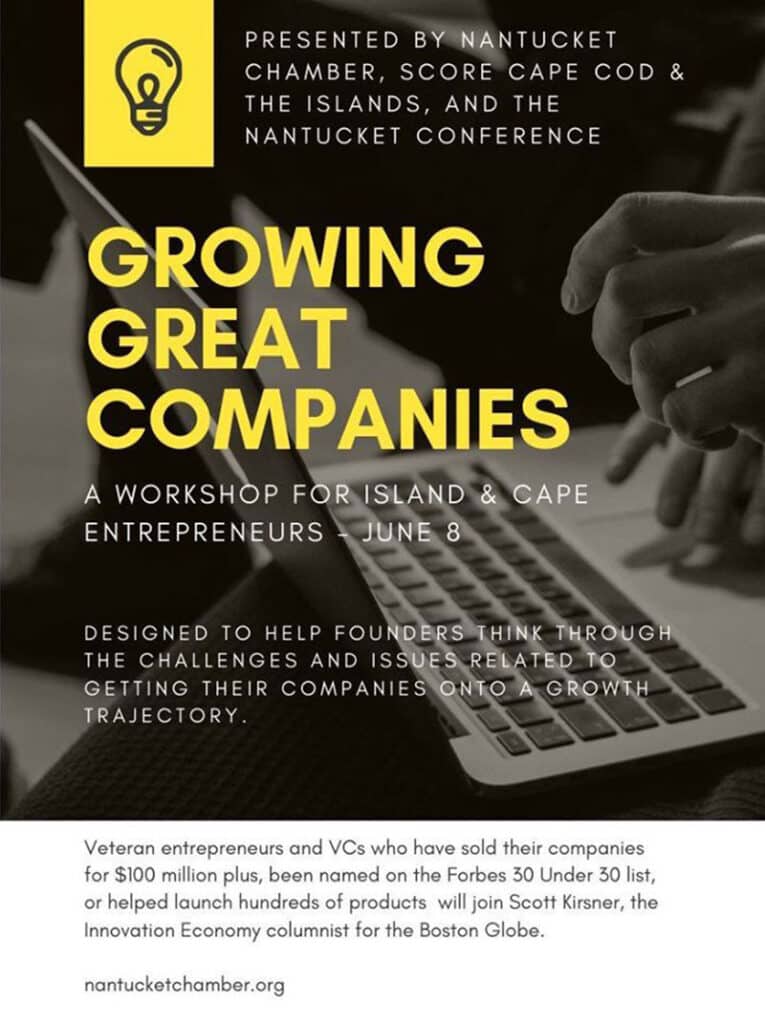 The path to growing a successful business on Nantucket has many challenges, and the Nantucket Island Chamber of Commerce has launched the Island Center for Entrepreneurship to offer support to early-stage entrepreneurs, and will host a special workshop on June 8.
"Research has proven that access to local resources is critical to the success of any entrepreneurial venture. With the generous support of ReMain Ventures, the Chamber can now offer these much needed resources, so island entrepreneurs will have the same support as their mainland counterparts," said David Martin, Chief Executive Officer of the Nantucket Island Chamber of Commerce.
"This pilot aligns perfectly with ReMain's vision to empower growth and innovation on Nantucket," said Cecil Barron Jensen, Executive Director of Re- Main Nantucket and ReMain Ventures. "This is a natural next step in the Chamber's strategic plan to support island businesses and spark entrepreneurial initiatives."
The Chamber has tapped Karen Macumber, a serial entrepreneur, business owner, and year-round resident, to pilot this initiative. Macumber first joined the start-up world in 1996 as the head of marketing at Monster.com. She later founded and sold a successful media agency, named one of the 50 fastest growing women-owned businesses in the country by Entrepreneur magazine. She also led a digital media start-up through the prestigious MassChallenge accelerator program.
Macumber is available to meet with new business owners to help them with key aspects of their business. In order to be eligible to participate in the program, entrepreneurs must be island residents interested in starting a business or seeking assistance in scaling a small business already operating on the island. Interested entrepreneurs can apply for an initial consulting session by visiting nantucketchamber.org/nice.
On Saturday morning, June 8, NICE, in conjunction with The Nantucket Conference and SCORE Cape Cod & the Islands, is hosting a three-and-a-half hour workshop for island business entrepreneurs called Growing Great Companies. For a $20 fee (which will go toward funding more programs for island entrepreneurs), can meet and listen to veteran entrepreneurs and investors who will the struggles, success factors, and secrets of building great businesses in a variety of industries. An interactive panel from 9 to 10 am will feature six entrepreneurs and investors, and after a networking break, small group workshops will be held during which attendees can meet with the speakers to talk about: How to Raise Money; Running a Crowdfunding Campaign; Growing Your Business in a Digital World; Crafting an Effective Marketing Strategy; and other topics to be announced.
The focus of this event is to help entrepreneurs think through the challenges and issues related to getting their companies — whatever the industry — onto a growth trajectory.
For additional details and to register to attend the workshop, contact the Nantucket Island Chamber of Commerce at 508-228-1700.