by Dr. Sarah Treanor Bois
Director of Research & Education at the Linda Loring Nature Foundation
Have you ever wondered where Nantucket bats spend their time? Do you have questions about prescribed fire use on the island? How about those invasive green crabs?
The Nantucket Biodiversity Initiative (NBI) is at it again with the biennial Citizen Science Weekend, starting Friday, September 28 and continuing through Sunday, September 30. Ready to answer your questions about all things Nantucket biodiversity, NBI has a weekend schedule full of activities to showcase the island's biodiversity and to get you involved in the action. All events throughout the weekend are free and open to all with registration.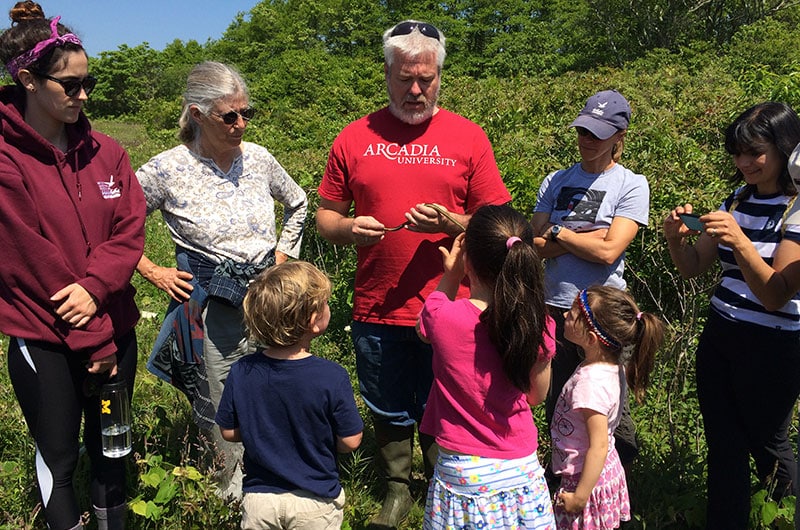 Since its inception in 2004, NBI has worked to include the broader Nantucket community in scientific endeavors. It's not just about telling people what science is happening on-island, NBI strives to let people get their hands dirty and collect real data on the living organisms that call Nantucket home.
What started as an island-wide bioblitz in 2004 has morphed into a weekend of workshops, field trips, and activities geared towards having people experience scientific research at their comfort level. Beginning bright and early at 8am Friday morning, you can help sample non-native invasive green crabs with Emily Molden (Resource Ecologist, Nantucket Land Council) and Dr. Emily Goldstein-Murphy (Director of Natural Science, Maria Mitchell Association). You'll learn how to identify crab species and how the Eurasian green crabs may be impacting our marine ecosystems. Sorting through crab traps in Nantucket harbor could lead to other discoveries as well.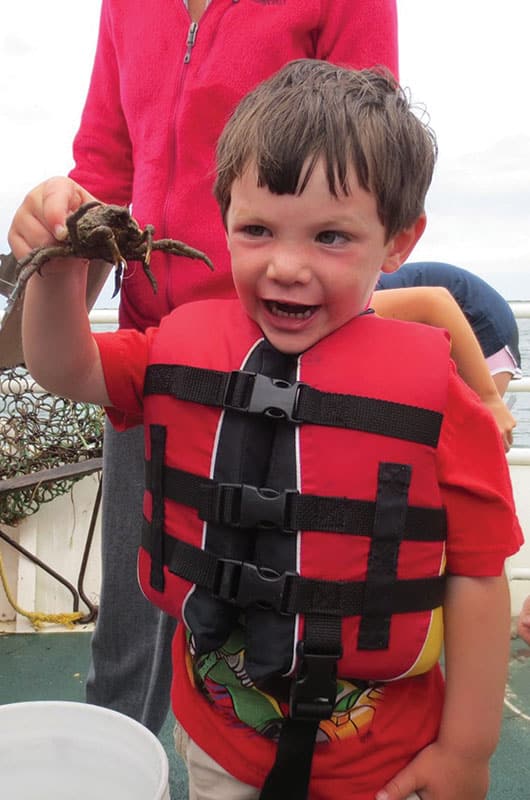 Where else can you spend a night trapping bats and the next morning use similar nets to trap birds? Not only will you be able to get up-close and personal with some of Nantucket's amazing flora and fauna, you'll be face-to-face in the field with the researchers who know the most about these creatures. It's your chance to ask questions, experience something new, and increase your scientific literacy.
Another event designed to bring you face-toface with researchers is the Friday evening Meet and Greet with the Scientists from 4:30-6:30 at Cisco Brewers. Join your NBI hosts and scientists for a casual gathering of conversations and good cheer.
As part of the weekend, NBI hosts a keynote speaker around an important biodiversity topic. This year's keynote is Dr. Shaun McCoshum who will give a talk, "Small Scale Pollinator Conservation: Measuring Success and Plugging into the Landscape." Shaun will discuss wild invertebrate pollinator conservation and how to support their needs in our own gardens and landscape practices. Free and open to all, the talk will be held from 6:30 to 8:30pm in the Great Hall of the Nantucket Atheneum, 1 India Street.
A bonus for the weekend is a field trip with the keynote speaker on Sunday afternoon. From 1- 3pm on Sunday, September 30, Dr. McCoshum will lead a group through Nantucket native pollinator habitat and help us identify our local pollinators. We'll also have an opportunity to learn about tagging monarch butterflies as they begin their southward migration.
This year's Citizen Science Weekend also includes a phenology workshop exploring nature's timing and a changing climate with me, Dr. Sarah Bois. I will highlight my research at the Linda Loring Nature Foundation while also demonstrating how to implement these ideas in your own backyard.
An ever-popular activity will happen early Saturday morning: bird banding. During a four-hour window (6am to 10am), registrants can drop by anytime to join local experts for a banding demonstration. Participants can see local resident birds and may be lucky to find a few migrating through. Experts will measure, weigh, and assess each bird and band each in the name of research. It's an amazing chance to see a winged creature up close. As they say, a bird in the hand is worth two in the bush.
Those who are not early risers can take a Saturday mid-morning tour of the Town's Shellfish Hatchery at Brant Point with Tara Riley, Shellfish Biologist for the Town of Nantucket, and Leah Cabral, Assistant Biologist for the Town of Nantucket. Join Tara and Leah for an explanation of the Town's Oyster Reef Restoration Project and how you can be involved.
From drone demonstrations for ecological purposes to fire ecology in the sandplain grasslands, there are programs and workshops for any interest. It's a great way to see something cool and new while making connections with local scientists and naturalists.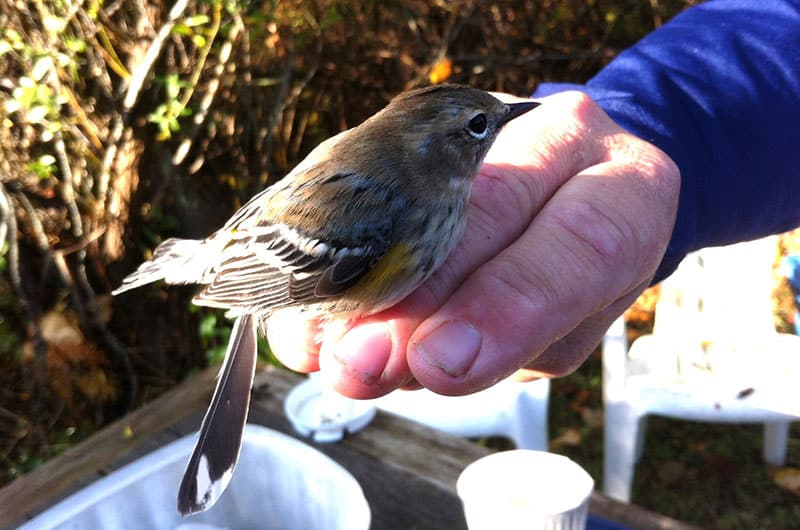 The full schedule of events is located on nantucketbiodiversity. org. All the programs are free and open to all, but registration is required as space may be limited for some activities.