by Amy Roberts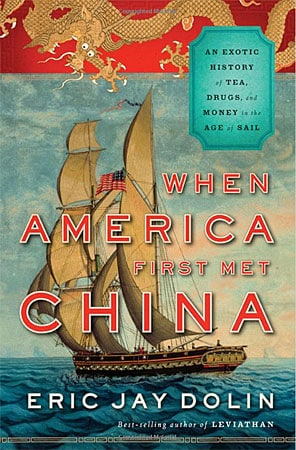 There are very few windows into Nantucket's little known nineteenth century engagement in the China Trade. As small pieces of a vague past, there are portraits of Nantucket captains and their families completed by Chinese artists, intricately painted porcelain platters, personalized creamware jugs, and earthenware figurines brought back to Nantucket as souvenirs and gifts by the trading captains. Now housed within the Nantucket Historical Association's collections and on display at the Whaling Museum, these artifacts only whisper of the journeys taken by Nantucketers as they sailed around the Cape of Good Hope and into the Indian Ocean where they engaged in a new market of trade available in Canton and Hong Kong. Yet the details of the China Trade and the history of America's laden relationship with China have remained quiet and contained, layered under the years that have passed — until now.
This Friday, September 7 at 7 pm Eric Jay Dolin, nationally recognized best-selling author, will present the world premiere of his latest non-fiction book When America First Met China: An Exotic History of Tea, Drugs, and Money in the Age of Sail in the Nantucket Whaling Museum, 13 Broad Street. In this book, Eric Jay Dolin brilliantly illuminates one of the least understood areas of American history by tracing America's fraught relationship with China back to its roots. He unfolds the story of the China Trade by revealing the unforgiving nineteenth-century seas that separated a brash, rising naval power from a battered ancient empire while surprisingly shedding light on America's modern relationship with China. Although the furious trade in furs, opium, and bêche-de-mer (a rare sea cucumber delicacy), might have catalyzed America's emerging economy, it also sparked an ecological and human rights catastrophe of such epic proportions that the impact can still be felt today.
"I am delighted to return to Nantucket and the Whaling Museum to share another dramatic story from America's past," says Eric Jay Dolin. "During the first eighty years of the republic, the China trade spurred the new nation's economic, aesthetic, and commercial growth. Merchants all along the East Coast, including a respectable contingent from Nantucket, ventured to the mysterious Middle Kingdom to trade ginseng, furs, sandalwood, and silver for colorful silks, aromatic teas, and exquisitely crafted porcelain. When America First Met China offers an exotic, dangerous, exciting, and at times tragic tale of when the newest nation came face to face with one of the oldest."
Eric Jay Dolin has become a master storyteller of America's historical past. He has written two previous books Fur, Fortune, and Empire: The Epic History of the Fur Trade in America (W. W. Norton, 2010) and Leviathan: The History of Whaling in America (W. W. Norton, 2007), establishing himself as a
gifted voice for America's intriguing and little known periods of industry and trade.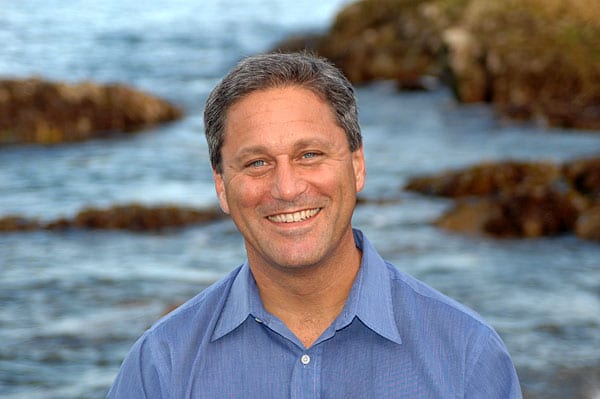 When America First Met China was chosen as a "Top Ten Nonfiction Book for Fall" by Kirkus Reviews. Dolin's latest book has received critical acclaimin pre-publication reviews. Booklist wrote, "This sweeping popular history, thoroughly footnoted with bibliography, brews up a rich and satisfying narrative of the exotic intersection of the silk, tea, and opium trade and the missionary zeal that characterized America's engagement with the still mysterious 'Middle Kingdom' in the eighteenth and nineteenth centuries. With a flair for dramatic and fastpaced storytelling, Dolin provides the reader with nuanced insights into everything from pirates, the world-changing impact of the silk trade, the British- Chinese Opium War of the 1840s, and the fearlessness (and naïveté) of the early missionaries to good oldfashioned tales of adventure on the high seas."
"We are so thrilled to be welcoming Eric Jay Dolin back to the Whaling Museum for the world premiere of his book launch,"    says Marjan Shirzad, Director of Visitor Experience for the NHA. "His appearance in Nantucket: A Film by Ric Burns speaks volumes of historical insights and his ability to
enthuse his audience."
A book signing with the author will follow this world premiere presentation. Tickets are $15 and are available in advance by calling 508-228-1894 and at the door the evening of the presentation. Doors open at 6:30 pm and lecture begins at 7 pm in the Nantucket Whaling Museum, 13 Broad Street.