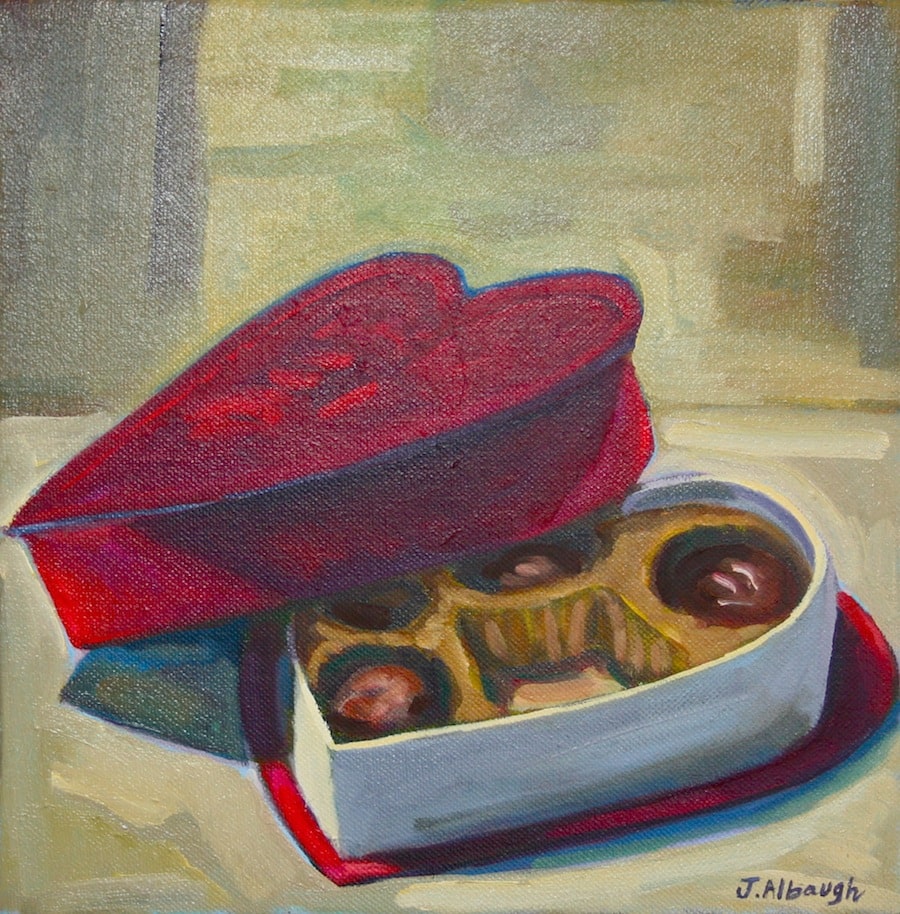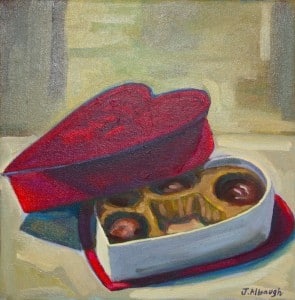 We've a way to shake off those winter blahs—when wind-swept streets are vacant, the harbor is partially frozen, the beaches barren and empty, and wisps of smoke from fireplaces abound…
The Artists Association of Nantucket (AAN) is hosting the opening of a February exhibition, Art For Heart's Sake on Wednesday, Feb. 4, with a celebratory reception on Friday, February 6, 5:00-7:00 P.M. in the Cecelia Joyce & Seward Johnson Gallery, 19 Washington Street.
Featuring festive and amusing small works—perhaps with some hearts and warm reds—along with gifts of sparkling jewelry and ceramics, the exhibition will be on display and the gallery open, February 4 – 13, 10 A.M. – 5 P.M. and Sat. Feb. 14, Valentine's Day, 10 A.M – 2 P.M. (Closed Sunday February 8)
We are excited to open the gallery and offer a special exhibition during the off-season, when residents have more time to enjoy various island offerings," said AAN gallery sales manager Peter J. Greenhalgh. "This will be the fourth consecutive year we've offered a Valentine's Day exhibition, affording everyone the ideal opportunity to find that perfect gift for those special people in your lives—and gift certificates are always a welcomed option."
"We will be hanging Valentine's Day works on the first floor of the gallery, and each artist has been invited to bring in three pieces," said AAN curator of exhibitions Bobby Frazier. Concurrent with that, we will have an array of additional paintings for sale on the second floor by some of our multi-cultural artist members—in support of this year's One Book One Island program—under the name Think Global, Art Local. "It is turning out to be a busy month in the gallery," added Frazier.
This exhibition is generously sponsored by Norton Preservation Trust, and AAN is grateful to Petticoat Row Bakery for their in-kind support of sweet treats for the opening reception.
The Valentine's Day exhibition Art For Heart's Sake will be on display from February 4-14. Gallery Hours: Monday–Saturday, 10 A.M.–5 P.M., and Sat. Feb. 14, 10 A.M. – 2 P.M. (Closed Sunday, February 8)
Think Global, Art Local will be open during regular gallery hours.