Things are certainly growing here in Nantucket, and Blooming Bids for Kids is entering their 20th year. This year on June 28, organizers at Fairwinds are planning a hybrdid event that you can attend whether you're on- or off-island.
For two decades, this fundraiser has supported Nantucket children and adolescents and is a celebration of the way islanders embrace horticulture and the beauty of the island.
Head to Bartlett's Farm on June 28 from 9am to 5pm for Blooming Bids for Nantucket Kids. Join them in-person at the farm to view beautiful planters, meet Fairwinds staff, and to take home a special keepsake. A hybrid event, the silent auction will take place online from 9am to 6:45pm. Bid on one-of-a-kind planters designed and donated by professional gardners, landscapers, and skilled hobbyists. Bidding ends when the remote event closes.
From 6 to 6:45pm, a virtual celebration will be available for all from any computer or smart device, including special profiles, a musical performance, and a chance to honor the memory of Barb Jones.
Barb Jones was a former Fairwinds advocate, Nantucket fixture, horticulturist, and philanthropist. Though she passed away in 2019, her legacy has lasted through all the work she did in life. A woman with a remarkable history of civic leadership and volunteerism, Barb was dedicated to bettering the lives of women and girls around the world. In addition to serving on numerous boards, including the Nantucket Atheneum and the Board of Regents at Georgetown University, Barb was President of the Nantucket Garden Club and was known to many as a dedicated and talented gardener.
The featured artist for this year's event is Hafsa Lewis. The owner and founder of Hafsa and Co., a floral design company that uses flowers to help businesses and brands stand out, Hafsa devoted her undergraduate and graduate studies to the field of psychology, and her passion for both mental health and flowers are guides on all of her endeavors. Her flowers have spread cheer during Flower Fridays for the past several weeks (the last Flower Friday is June 18 at Olivela on Centre Street), and Lewis created the floral installation that adorns the entryway to the 2021 Blooming Bids for Kids at Bartlett's Farm.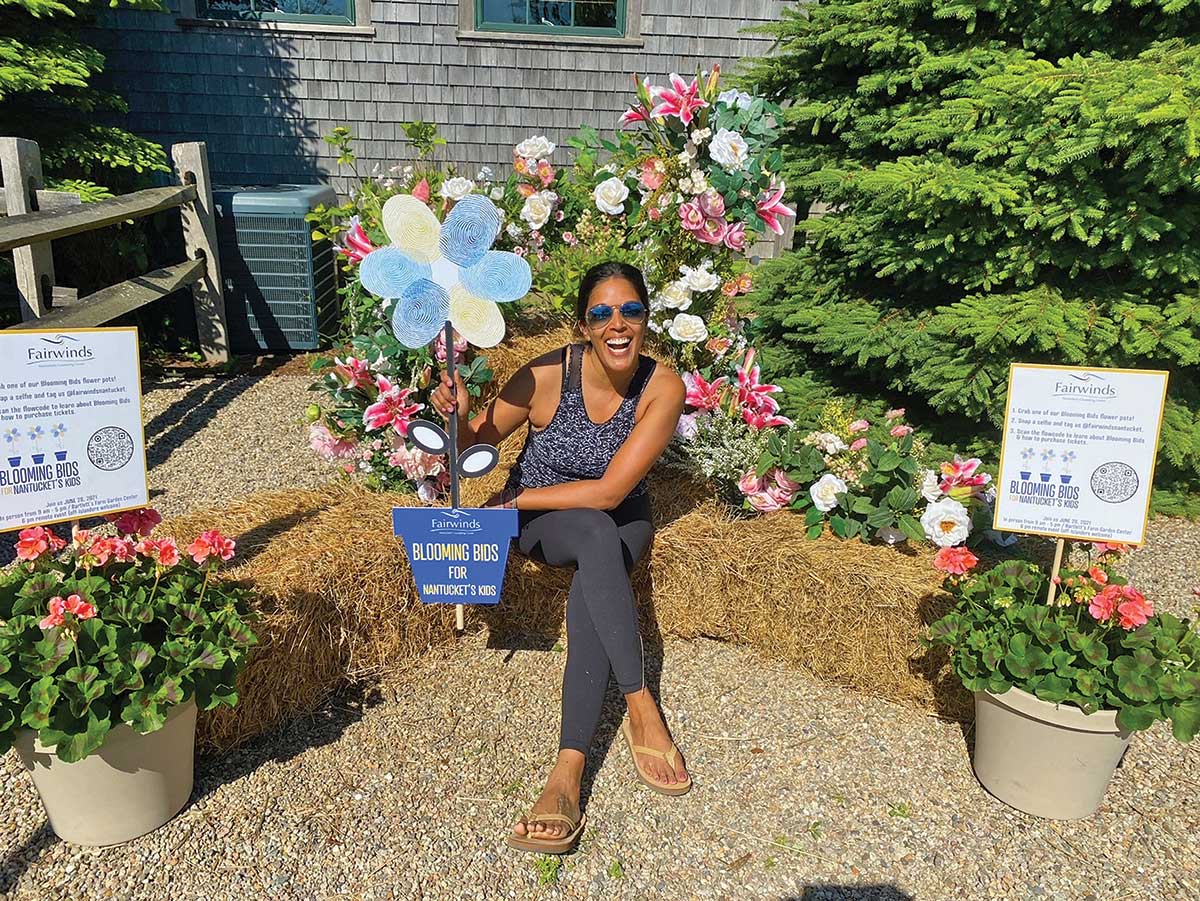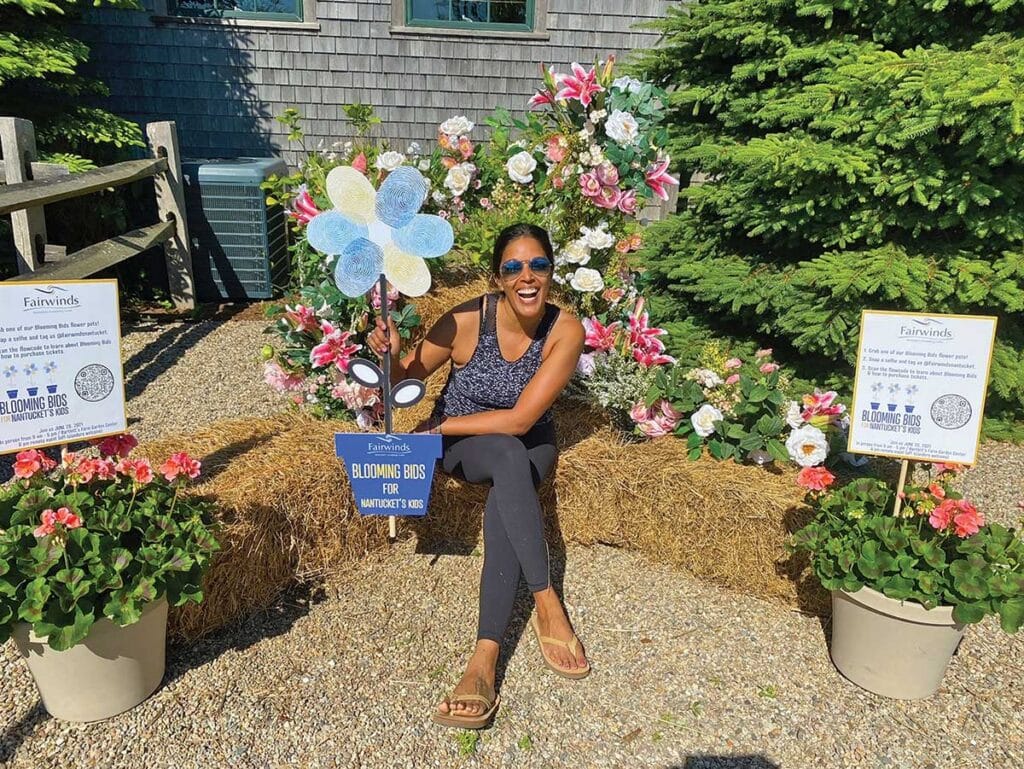 Originally held in support of Mentoring Youth Nantucket, the event now helps underwrite Fairwinds' continuum of behavioral health services for children and adolescents and also celebrates the unique ways in which the island embraces horticulture. For 60 years, Fairwinds has been Nantucket's counseling center, providing the island with quality and confidential mental health and addiction care to people of all ages regardless of an individual's ability to pay.
The funds raised by the Blooming Bids for Nantucket's Kids event will support children's services at Fairwinds, including outpatient therapy, psychiatry and medication management, developmental testing, in-home therapy, therapeutic mentoring, and more. For details on tickets and sponsorships for Fairwinds and Blooming Bids for Kids, visit fairwindscenter.org.