by Sanibel Chai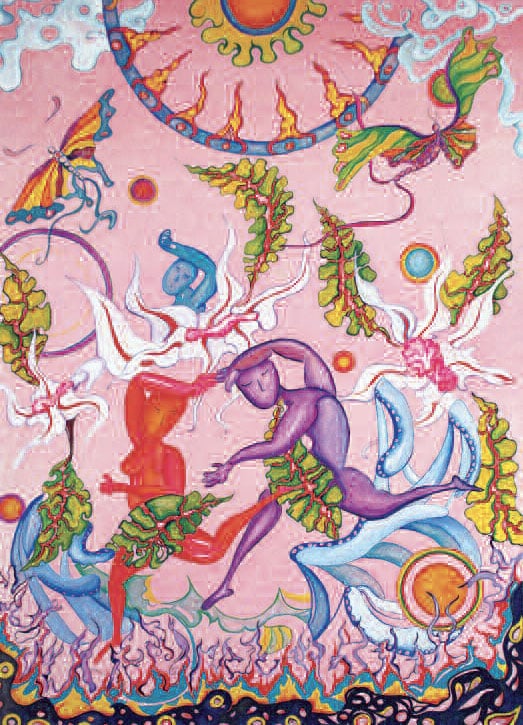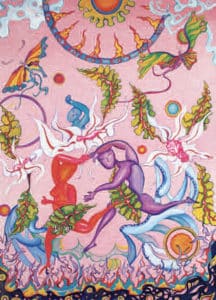 Kathleen Knight, owner of The Gallery at Four India Street, discovered a peculiar coincidence when selecting artists for her new exhibition. Without any prior knowledge of either artist, Kathleen was drawn to Richard Hagerty and Joseph Conrad-Ferm's work. She says, "I was attracted to them because of their backgrounds without knowing their backgrounds." The common ground between the artists was revealed to be their medical careers, which each had channeled in his paintings. Art is often spoken of as a healing process whereby the artist has freedom to turn to the canvas as a means of catharsis. This notion is held dear by Kathleen and touches on the concept behind her upcoming exhibit.
"The Spirit" opens on Friday, July 21 and will run through July 31. The opening reception will be held at The Gallery at Four India Street from 6 to 8 pm, where you will have the opportunity to meet the five featured artists. Presented alongside Richard Hagerty and Joseph Conrad-Ferm are Judith Brust, Lucas Century, and Judy Friday. All five artists occupy a post-modern surrealist space and share themes of spirituality and healing.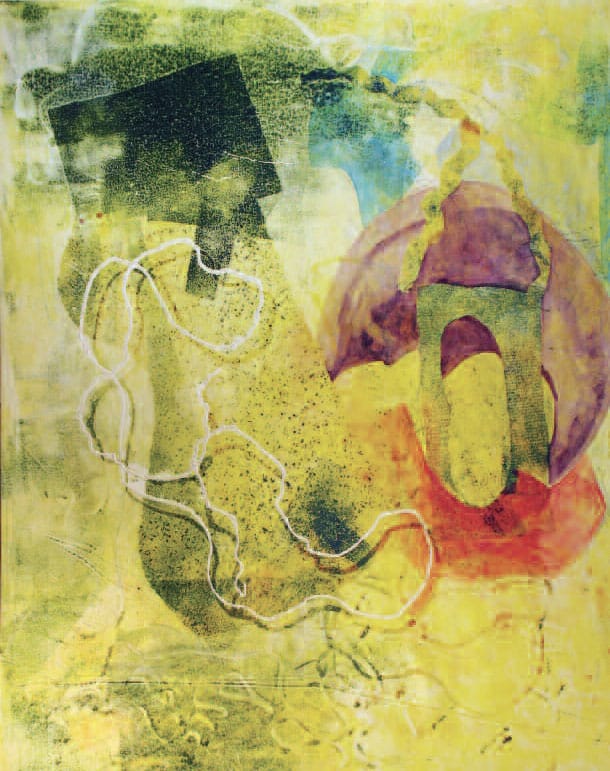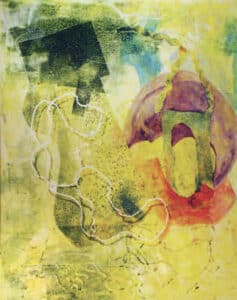 Judith Brust is a Nantucket-based abstract artist who Kathleen has known since the eighties. Brust's showcased work features a spirit bird, which Kathleen describes, "he takes her through all of her life cycles and heals her through her trials and tribulations." The spirituality inherent in Brust's paintings articulates the idea behind the exhibit through her large scale mono print paintings in oil. Brust has an MA and an MFA from State University of New York, Albany.
Also featured is abstract photographer Lucas Century. Century creates no-camera photography. Kathleen describes how Century's works are created "with chemicals and healing and energy he brings to the dark room through his hands and his body." Century's background is in glass artistry, but his foray into photography is a boon for the art world. The photographs are unlike any you have ever seen, made entirely through manipulating the chemical process.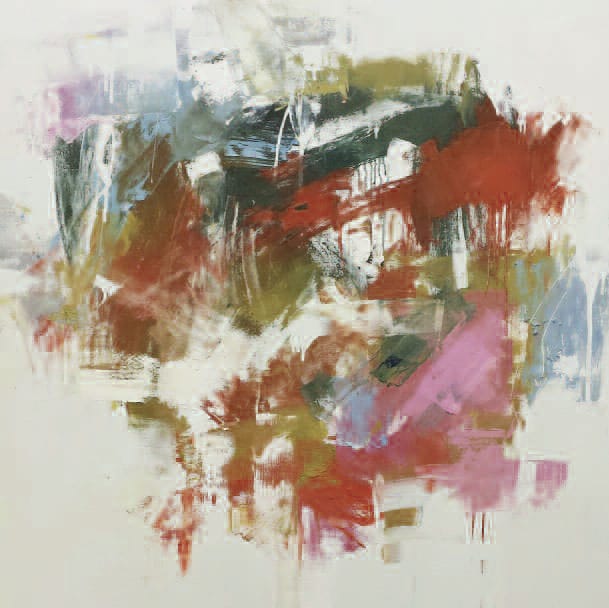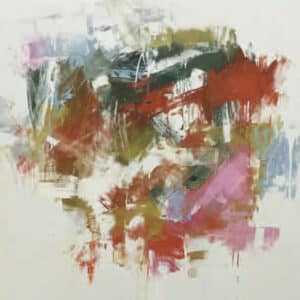 Judy Friday is an abstract expressionist who uses the sky as the primary inspiration in her work. She simplifies landscapes through abstraction, which lends a rich textural and pigmented harmony to the finished painting. Five years ago, Friday reached out to Kathleen hoping to show her work at The Gallery and began a mutually beneficial relationship. Friday studied at Ohio State University, Yale, and Lyme Academy of Fine Arts.
Kathleen explains that she tends to prefer artists with an academic background, "I like artists whose hand is a thinking hand. It's not just doing because it feels good. Every brushstroke is a thought that has a meaning to it…It's hard to paint in a studio without something in front of you. So you have to know what a tree looks like to be able paint a tree. To be able to abstract a tree you have to know [how a tree looks] through learning realism first and then abstraction comes later. I find those [artists] are the more solid abstract artists that have more structure. They still have the principles of painting…in their abstractions and surrealist compositions."
The Gallery at Four India Street did not always feature abstract and surrealist work. Kathleen explains the evolution of her gallery, "This is my 29th year on the 2nd floor on India Street. My gallery has evolved from a 19th century gallery to a more contemporary gallery…I collect during the winters and I assemble exhibitions for my gallery. I always try to be ahead of the curve and what's trending in art. Being ahead of the curve means adapting to new ways in which artists share their work. Kathleen discovered Joseph Conrad- Ferm on Instagram, "I followed him for a long time and then when I found out he was a nurse I thought 'Oh, that's so cool because I love the healing of art,'" Another serendipitous connection Kathleen unearthed was that Conrad-Ferm's brother has a house on-island, "It's really interesting how people I get attracted to have some kind of connection to the island."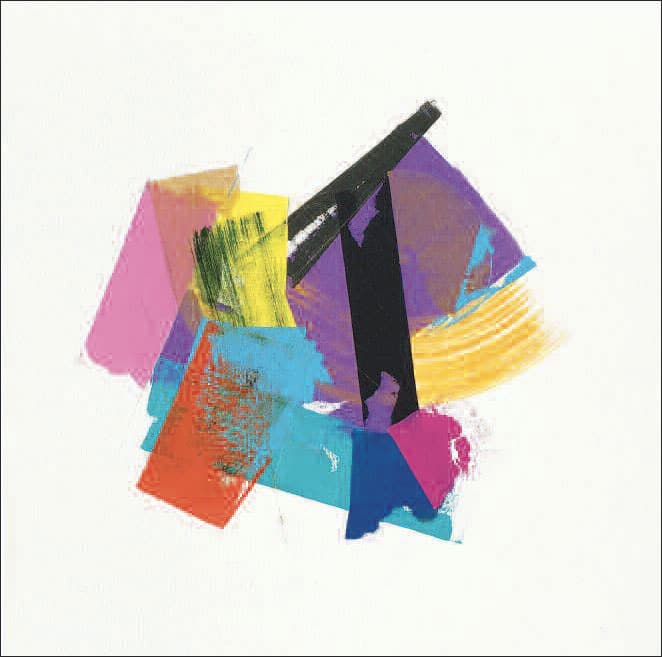 Conrad-Ferm's art will be displayed beside surrealist Richard Hagerty, who has retired from his medical career. Hagerty was a plastic surgeon who painted throughout his medical career and the seventeen years he spent with Doctors Without Borders in Cambodia and Vietnam. Kathleen spoke to the common ground the pair of artists shared, "These two men paint their way through their medical professions as a form of release," Hagerty exhibited at The Gallery in 2005-6 after he was recommended to Kathleen by a fellow physician. The paintings Hagerty has contributed to "The Spirit" include representations of the patients he treated while abroad. Kathleen points me toward Hagerty's brightly colored "Cambodian Chaos," which was inspired by the hardship he witnessed.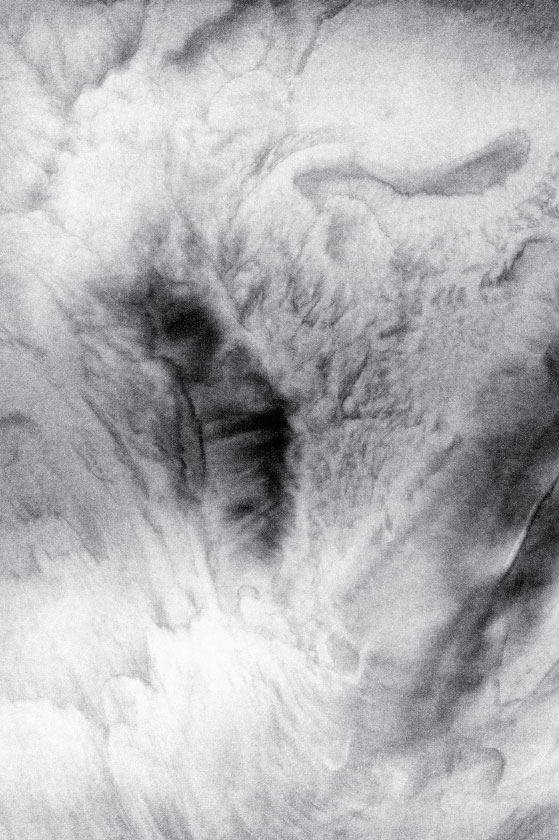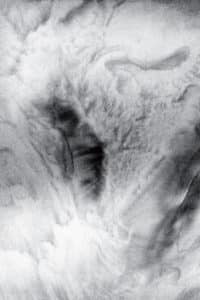 The upcoming show is not Kathleen's first time dealing with the intersection between art and healing. "For a number of years I've been involved in loaning art to hospitals and clinics," Kathleen says, including the Nantucket Cottage Hospital and the New England Fertility Clinic. Loaning art to hospitals and clinics is an important initiative because it helps create "a comfortable environment through art" for patients who are suffering and convalescing. Kathleen has also loaned art to hospitals in Boston and in Nashville, TN. The Gallery at Four India Street is an ongoing love affair for Kathleen. She speaks of how she has grown through many phases of collecting and how the collection she has today is very different from the one she began with twenty-nine years ago. Though she still displays salon style (frames covering all walls, as opposed to museum style with one work per wall), her tastes are constantly shifting. Three years ago Kathleen displayed a steampunk selection that she says perplexed many people. Her love of its history and creativity trumped public opinion and she continues to hold her affinity for the artistry of a work of art above whatever naysayers may be whispering.