by Suzanne Daub
There seem to be few fashion rules that cannot be broken these days, but how do you make a statement and still dress well?
Ray Maurice at Haberdashery of New England has the answer. As Ray puts it "Fashion is what you chase; style is who you are."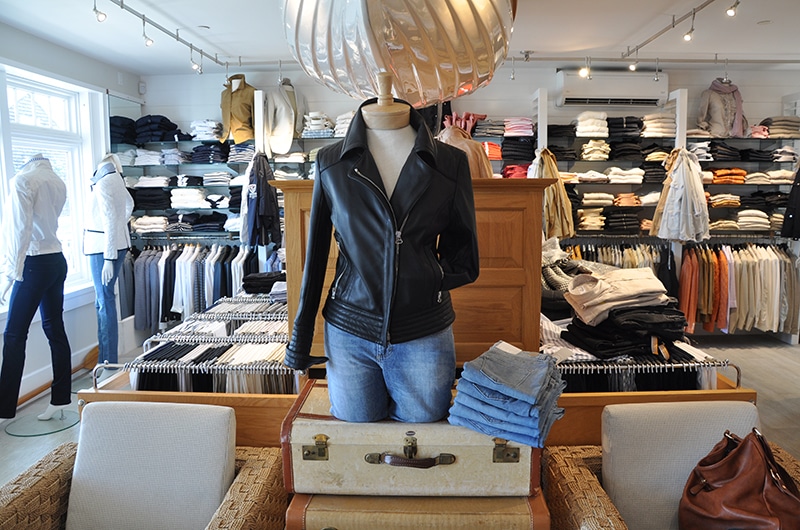 When he opened Haberdashery of New England, Ray Maurice was one of the first to break out of the rigid style mode for men. Forty years later, he is still dressing them in beautifully designed clothing that is refined and effortlessly cool. Now he is introducing ICON, his new exclusive line of apparel.
Born and raised in Maine, Ray was making statements of style at a tender age and became one of the youngest buyers for a well-known retailer. Also an accomplished musician, for a number of years a career in rock and roll (his band Phoenix playing first in local clubs and later filling much larger venues) competed with what was fast becoming a career in fashion.
In 1978, Ray opened his first store in Maine, specializing in men's apparel with a look that he describes as European Resort Casual. Within two years of opening Haberdashery of New England, he expanded to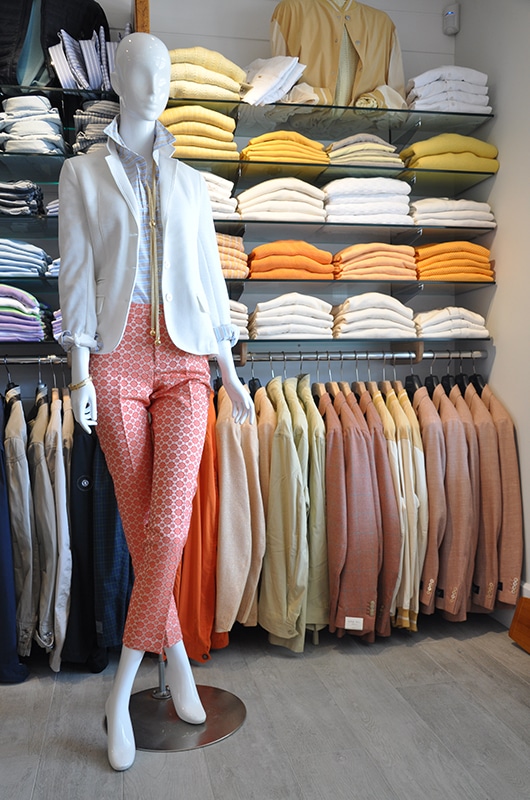 include women's attire and soon had more than one store.
In 1982, he opened on Nantucket in a location on Centre Street, moving later to Main Street, and his reputation for carrying high quality men's and women's apparel continued to grow. Haberdashery of New England became very much a part of Nantucket. His clients love the fine fabrics, the smart-casual styles, the relaxed ambiance, Ray's attention to detail, and Eva's gentle humor and attentive service. With all tailoring included in the purchase of a garment, the fit is always perfect.
Then, last December, Ray hung a sign in the window of his Main Street shop: Thank you for your patronage. His loyal customers were devastated— so much so that they came up with a plan. With one foot out the door, Ray agreed to meet with Jonathan Raith at his new building on Easy Street. "Robert Young introduced us. When I saw this place I knew…we swapped out the sign for a new one that said We're back!"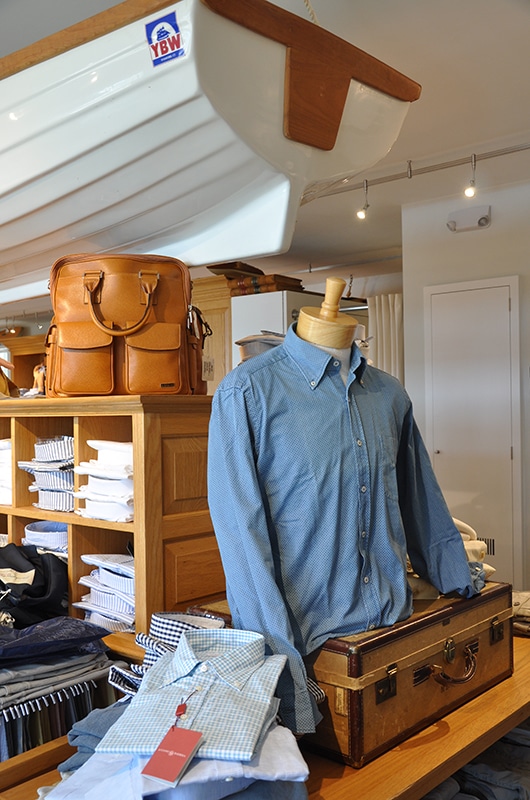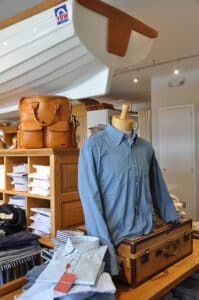 There are two ways to reach Haberdashery's gorgeous new location: stroll down Easy Street and enter through the lovely garden and inviting porch at #14 or walk down the brick path from South Water Street. There you'll find Ray and Eva in their summery shop overlooking Nantucket Harbor. The building is constructed with the same level of care and expertise that is evident in the clothing sold at Haberdashery, a perfect match. "We love it here: we come in early and have our morning coffee on the porch…it's becoming a gathering place."
Though there are many classics in Haberdashery of New England, Ray has never sold "the same old" styles. After years of researching fabrics, considering styles, and traveling to Italy to create his brand, they are ready to launch ICON— classics with a twist. "What we are creating, people will find nowhere else!" Clothing that stands the test of time and is fun to wear.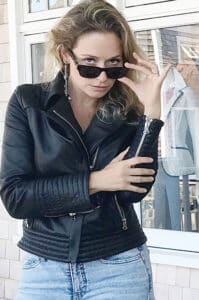 Ray showed us his Ultimate Biker Jacket for women, crafted in supple leather and sporting the classic #10 zipper with added design elements like padding and quilting. The jacket is light yet substantial with clean, crisp, flattering lines. This is a biker jacket destined to become a favorite piece in your wardrobe.
Eva also modeled an ICON coat that is perfect for women with a certain sense of style: every detail of it carefully designed, from the Zelander wool to the Cobrax snaps and fine lining. It unifies aesthetics and practicality. "When I say this is the best coat you'll ever put on your back, it's true," said Ray.
At Haberdashery of New England at 14 Easy Street, you'll find clothing of quality—pieces that are fun to wear, that you'll put on time and time again— styles that stand the test of time.