You've come to an island, of course you want to have fun on and in the water around Nantucket! Nantucket Harbor is calm, beautiful, pristine, and in-season it is filled with impressive yachts of all sizes.
There are a number of seasoned captains on Nantucket whose boats can be hired for charters: most sell invidual seats so that you can head out on the water with others, and all can be hired for private small groups. Whether you choose a one-hour tour or a longer fishing trip, all ages will have fun on the water.
Here are four Staff Picks for boating, fishing, seal cruises, whale watching, sailing, and more!
You can sail aboard Endeavor with Captain James Genthner. Nantucket's longest operating sailing charter, Captain Jim has more than 35 years of experience sailing around Nantucket. Novice and experienced sailors can help the crew set sail or relax and enjoy the ride past Brant Point Lighthouse, through the jetties, and into Nantucket Sound. Guests are welcome to bring refreshments. Captain Jim built Endeavor, and he's happy to share his knowledge of traditional boat building. You can sail with them at 10 am, 1:30 pm, 3:30 pm, or on their coveted sunset sail by calling 508-228-5585 or visiting endeavorsailing.com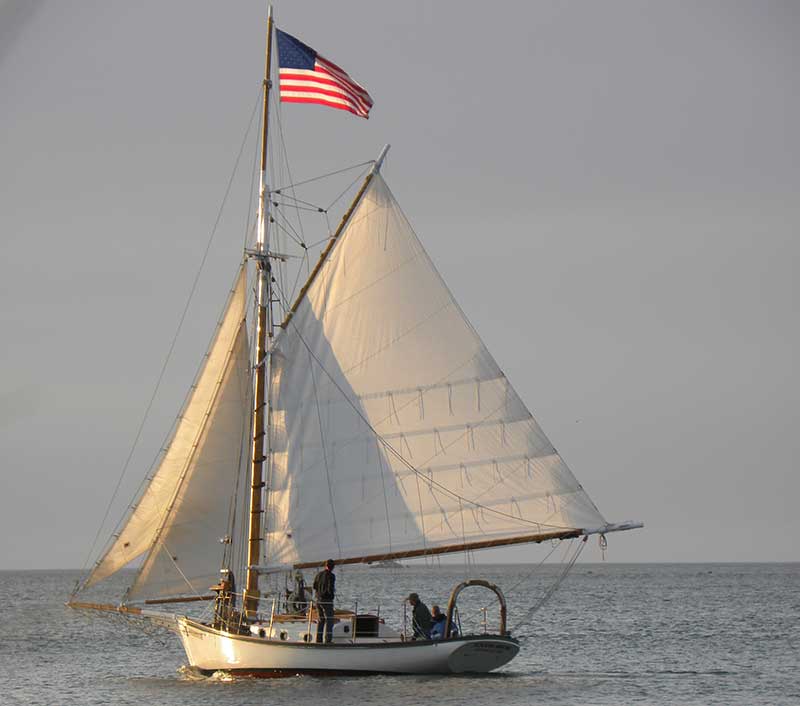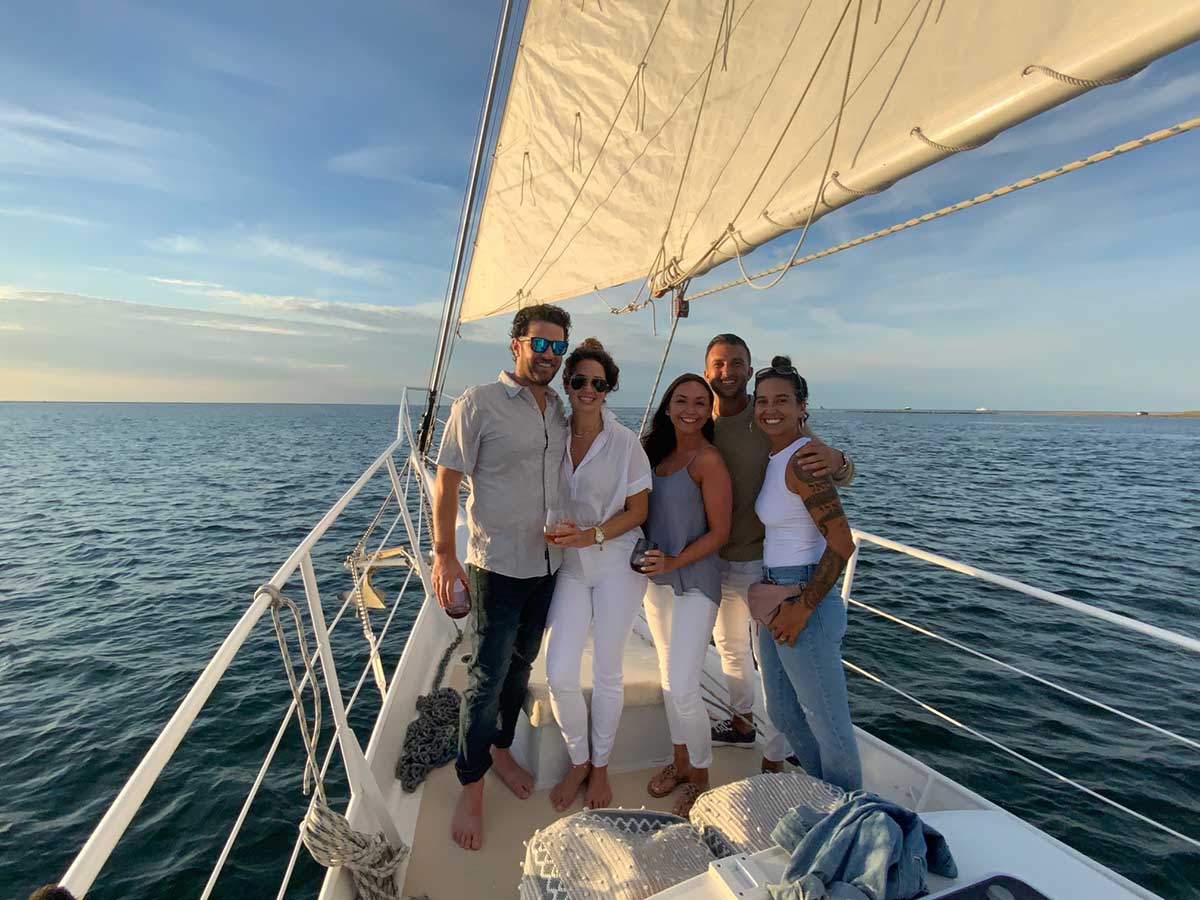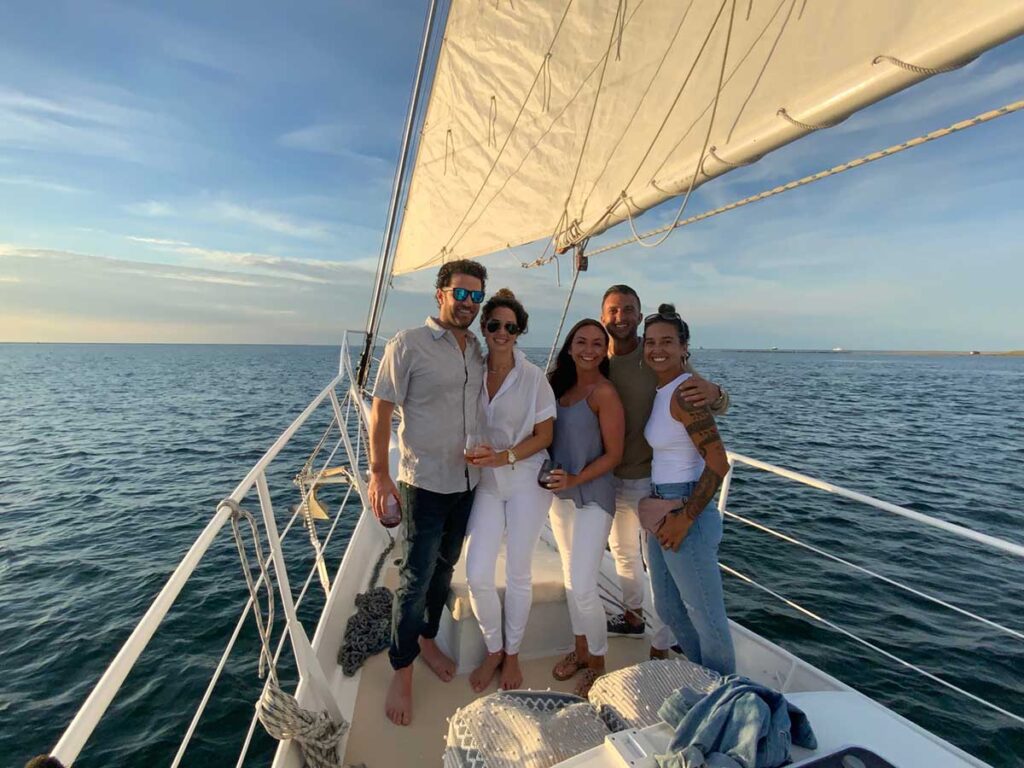 With Blue Moon Charters, you'll be sailing aboard a classic 70- foot luxury yacht with Captain Kent Murphy, First Mate Jacquie, and Second Mate Sandy the sailing dog. They offer multiple sails a day, from their 90-minute Morning Sail around the Harbor and the Sound (complete with coffee or a virgin mimosa) to a Late Afternoon Sail that will take you past Brant Point Lighthouse and the breathtaking nature of the Coskata-Coatue Wildlife Refuge area. You can bring your own beverage & toast the sunset on their Sunset Sail, a "once in a blue moon experience." Book your sail at nantucketbluemooncharters. com or 508-241-SAIL.
If you're looking for something different, contact Shearwater Excursions. Wit two vessels— Shearwater and Minke—the Perkins family and crew offer ice cream cruises, seal cruises, whale watches, fishing trips geared for youngsters, cocktail cruises (for 21+), and more! Some trips are for private charters only: others welcome individuals. If you're on-island for one of the dozens of September weddings, you might want to consider a Cocktail Cruise for your wedding group when they arrive and a Weekend Recovery Cruise for the morning after the party. Visit shearwaterexcursions.com or call 508-228-7037 to book a trip.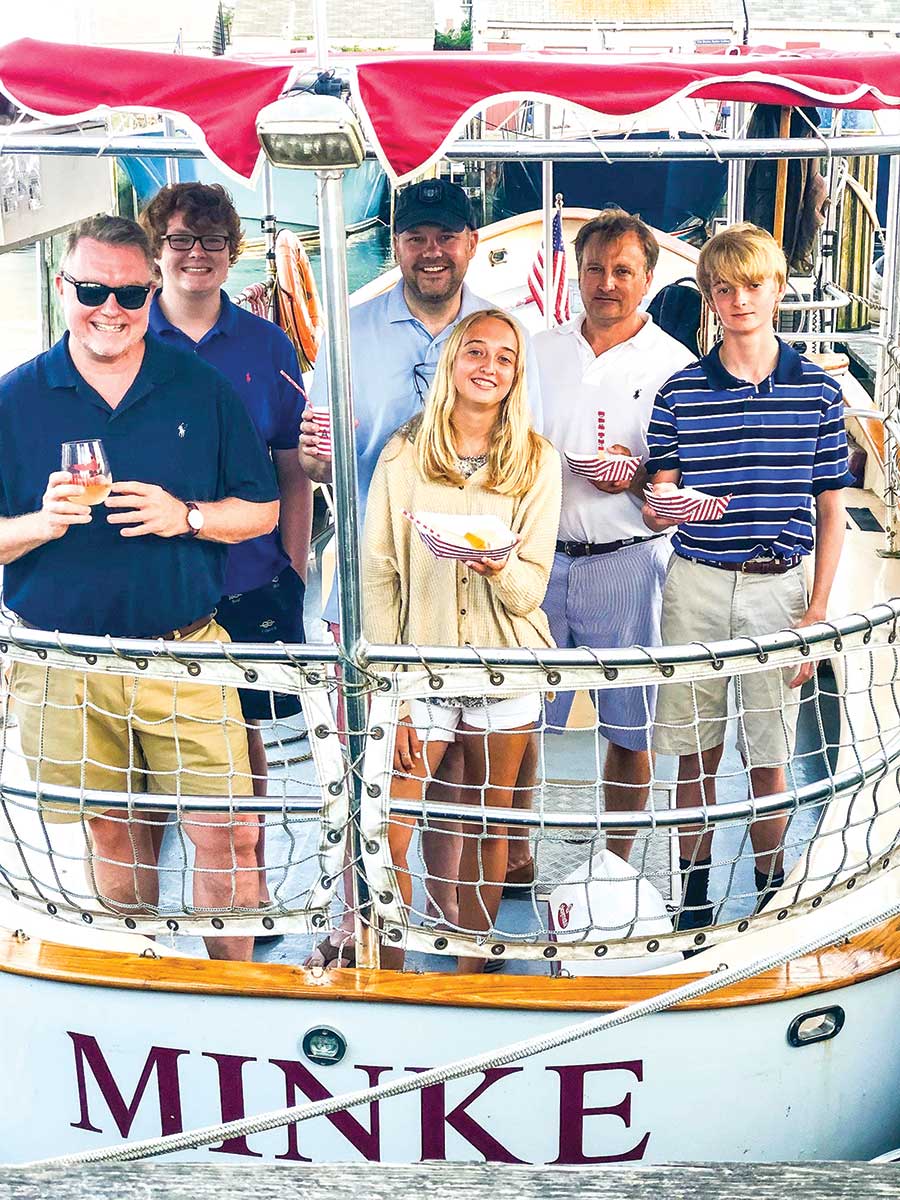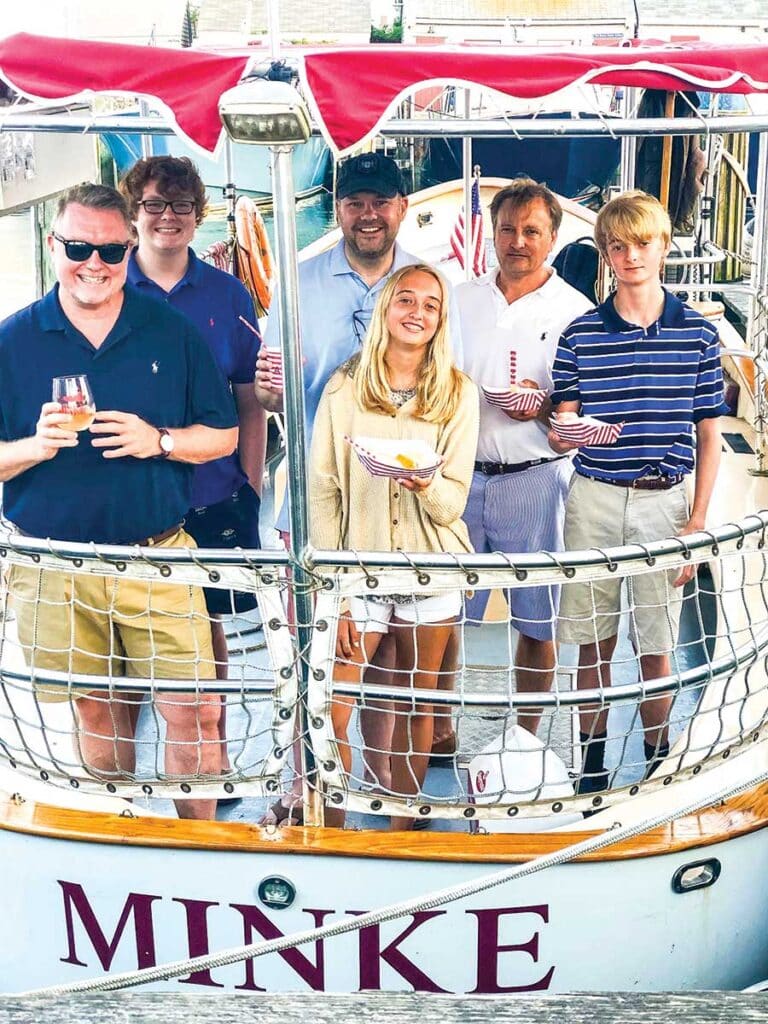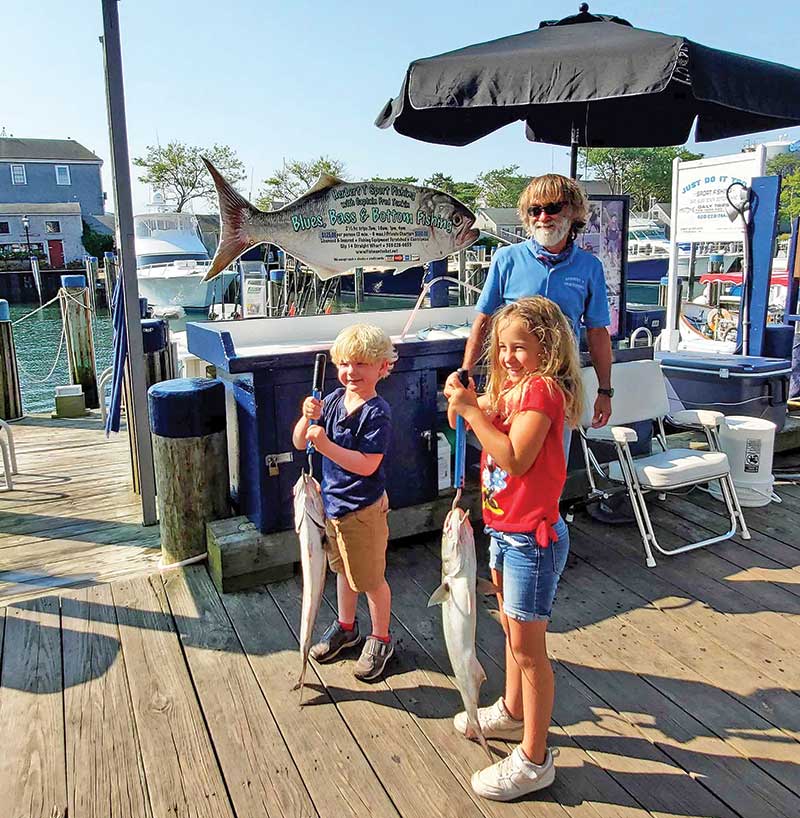 Family fishing trips make memories that will last forever! Captain Fred Tonkin of the Herbert T has more than 40 years of experience sport fishing around Nantucket, and he knows the best areas and methods to catch those Blues and Bass. All tackle, equipment, and bait are supplied— and lessons, too, if needed! He's great with all ages, and will clean and package your catch for you to take home after your trip. Trips on the Herbert T are 2.5 hours long, and he offers per-person rates as well as private charters. Departure times are 7 am, 10 am, 1 pm, and 4 pm. To book your fishing trip, call him or his wife Bonnie at 508-228-6655 (daytime) or 508- 257-4176 (evenings) or visit fishnantucket.net.
Enjoy your time on the water around Nantucket, and remember: September 19 is International Talk Like a Pirate Day, so drop your "g's," substitute ye for you and me for my, and begin every comment with arrrr and a scowl.