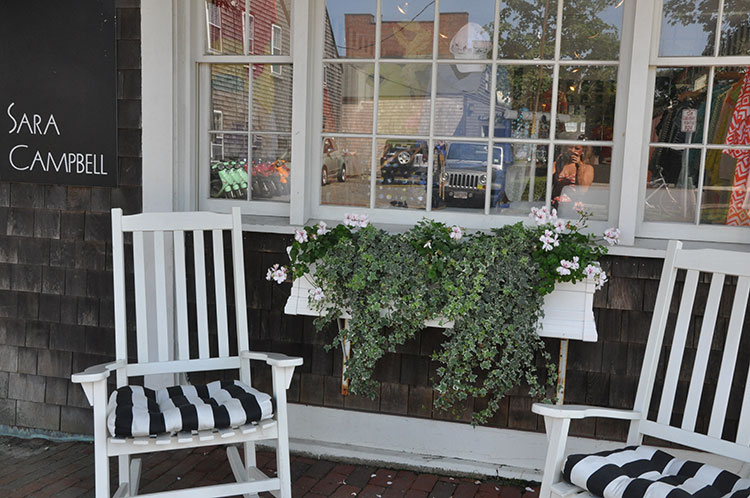 Take one step into Sara Campbell on South Beach Street and you immediately know this shopping experience will differ from other Nantucket boutiques. Bright colors pop against the bold backdrop of black and white striped walls, and a friendly face greets you at the door. There is a cozy sitting area for the non-shoppers in your entourage, and a water bowl if you happen to have a thirsty pup in tow. This is a store that cares about its clients and strives to offer a comfortable shopping environment.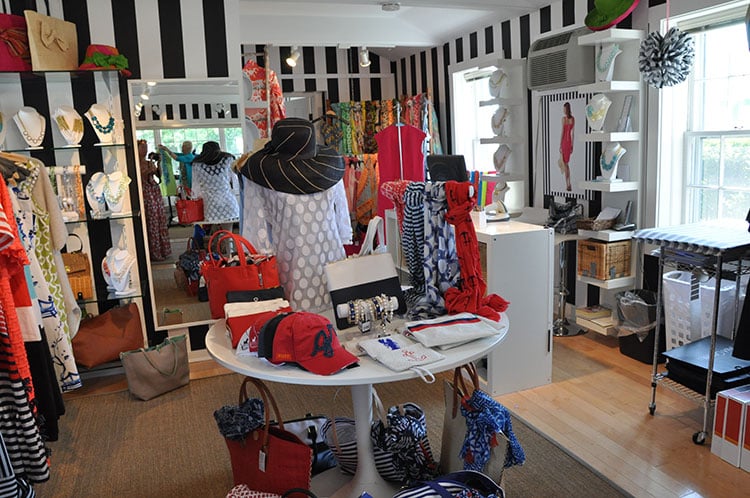 Sara Campbell is the driving force behind the entire collection, and all of her garments are made and manufactured in the USA. She takes great care and pays attention to the small details that make her pieces truly unique and fun to wear. The Sara Campbell line has grown considerably and has branched out to eleven different stores across the country. When you shop at Sara Campbell you know you are getting quality pieces directly from the designer.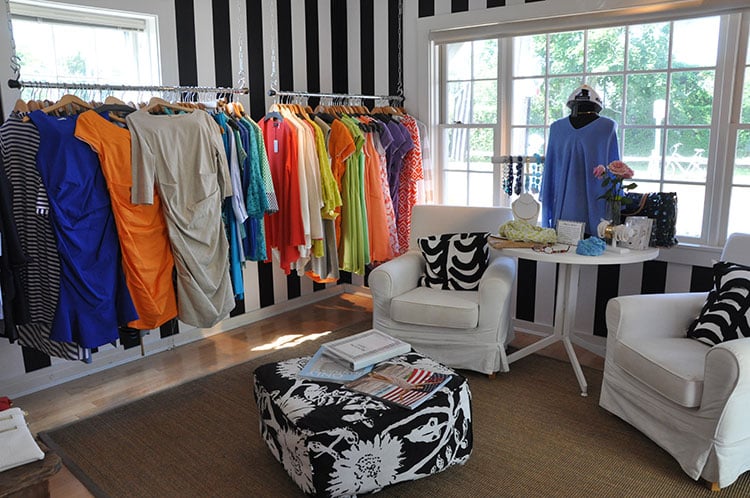 The line includes dresses with elegantly classic and stylish silhouettes, fashionable tops, patterned tunics, and flowy skirts. Her signature Magic Dress (pictured left and below) comes in a variety of styles, fabrics, and colors and is sure to flatter every figure. Accessories are carefully chosen to complement the collection and range from scarves and cashmere ruanas to hats, jewelry and handbags.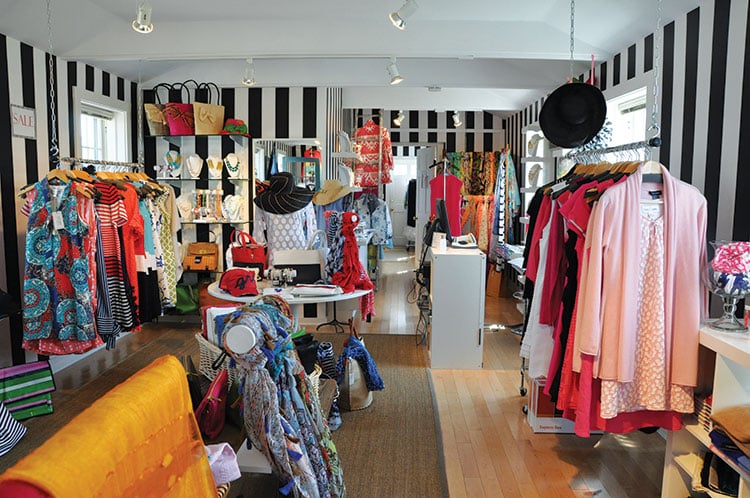 Sara Campbell is located at 5 South Beach Street, look for the white rocking chairs out front. They are open daily during the summer months, and don't miss their sidewalk sale going on August 7-10 with an additional 25% off already marked down apparel items and 50% off retail on jewelry and accessories!