This Saturday, August 12, the Artists Association of Nantucket will host the third annual Donn Russell Print Collaborative at their Visual Arts Center, 24 Amelia Drive, from 10 am to 1 pm. Free and open to the public, this event provides the opportunity to try a variety of printing techniques, with all tools and materials provided.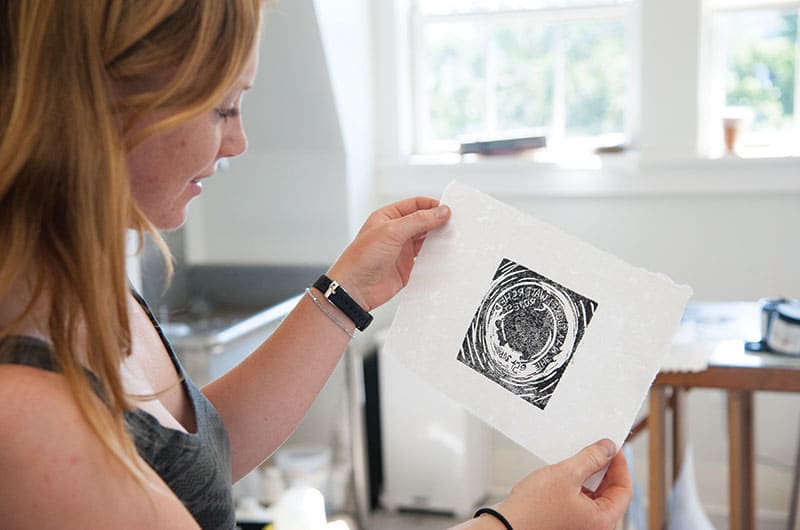 Donn Russell is a longtime AAN artist member, and an accomplished printmaker, painter, sculptor, along with being an actor, writer, and musician. "In the 1970s, Donn started working in graphic arts and printmaking, especially silkscreens or serigraphs, which he has continued for the rest of his artistic career," said AAN curator of exhibitions Robert Frazier. "He began exhibiting his works in local galleries, and eventually set up his own print gallery on Old South Wharf."
"Donn is a legend in the Nantucket art world and especially known for his printmaking. Sadly, he can't be here with us this year but we are thrilled to host this exciting print collaborative in his honor. His talent and expertise is extremely important to AAN and we truly appreciate his generosity and support of our print-making program," said AAN adult education program director Mary Emery Lacoursiere.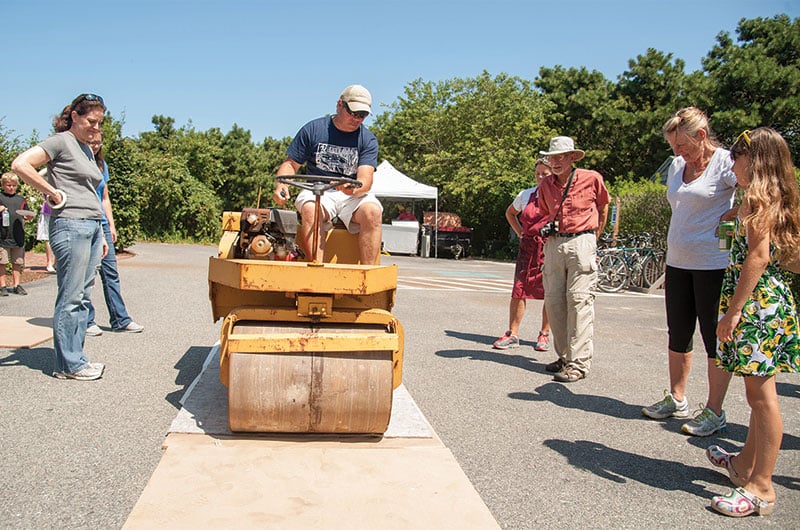 A highlight of the day will be the steamroller printing. "We had such fun and success with this last year, that we really look forward to doing it again this summer," said Lacoursiere. "Participants along with AAN artist members will create hand-carved blocks. Once the blocks are all inked-up and in place on our driveway — an actual steamroller will drive over them. The images from the blocks will be captured on a long piece of fabric and then hung for all to see," she added.