There are just a few more performances at Theatre Workshop of Nantucket of two fun musicals: Annie Get Your Gun and The Full Monty. Showcasing comedy on different ends of the spectrum, these shows are playing in repertory, so there's still time (but not much) to see both! Irving Berlin's Annie Get Your Gun follows the sharpshooting Anne Oakley as she rises to stardom. This heartwarming story features some of the greatest tunes to grace the stage: I Got Lost in His Arms, Anything You Can Do and There's No Business Like Show Business.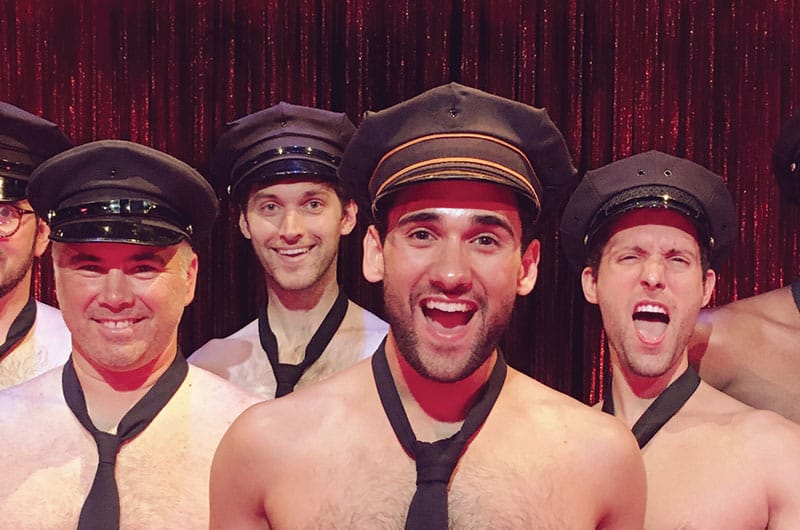 The Full Monty, based on the film of the same name, is reset in Buffalo, NY, as six unemployed steelworkers bond over their failures and strengths with their strip act. Find out if they "go the full monty" on Nantucket. Coming next to the Theatre Workshop of Nantucket is Susan Burns's Comedy Extravaganza on September 3. On September 5, for just two shows, The Skivvies (Lauren Molina and Nick Cearley) take the stage as singer/actor/musicians to perform stripped down arrangements of eclectic covers and eccentric original songs. Nominated as the "Show of the year" for the 2015 MAC Award, The Wall Street Journal calls them smart, sophisticated…ingenious."
Tickets for all Theatre Workshop productions and shows are available at theatreworkshop.com.