Join the Artists Association of Nantucket (AAN) as they open the Cecelia Joyce and Seward Johnson Gallery to their latest exhibition, Guilty Pairs, on Friday June 7. This special exhibition is based on the theme of two different takes on the same subject, diptychs, or subject-paired works. Each participating artist will present contrasting pieces he or she created. AAN Artistic Director Bobby Frazier, who created the exhibit, chose the intriguing title Guilty Pairs as a way to capture the idea of opposing themes: "As many variations as you could think of" he says, speaking to the ways in which artists could present, "…light and dark, night and day, study and final piece." Gallery attendees will have the chance to see artist's work through June 17.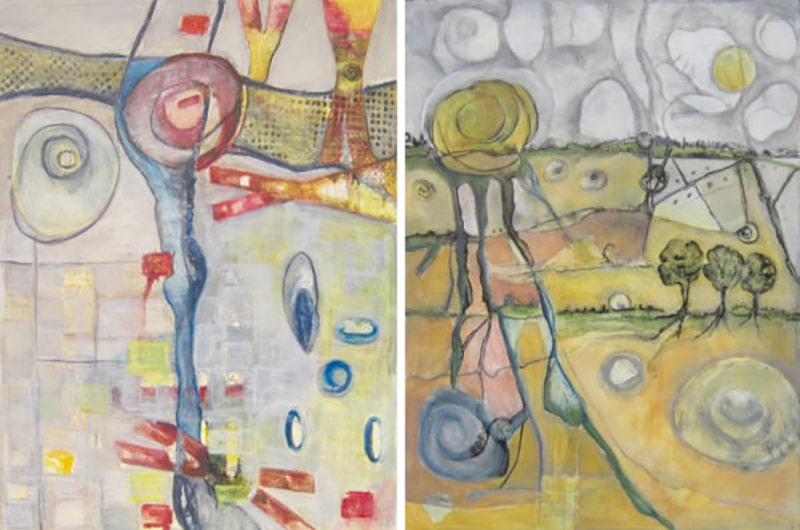 Guilty Pairs will also feature a Solo Show Spotlight by artist Casey Sayre Boukus on June 8 at 10am in the gallery at 19 Washington Street. Bokus will demonstrate as well as talk about her art. All are welcome to attend the Spotlight Artist talk as well as the opening exhibition reception for Guilty Pairs on Friday June 7 from 6 to 8pm.
The Artists Association of Nantucket has almost 300 local artists that participate in 15 exhibitions throughout the year. Close to their 75th year, AAN continues to provide exhibitions, classes, and opportunities for artists of all ages to share their work with the Nantucket Community. Guilty Pairs will run in conjunction with the 8th annual painting festival Plein Air Nantucket that begins Tuesday, June 11. Plein Air captures the spirit of Frank Swift Chase, a supporter of Plein Air painting and mentor to the founders of AAN. Both onand off-island artists will create and complete works against the scenic outdoor backdrop of Nantucket, which will be displayed on the 2nd floor of the Cecelia Joyce and Seward Johnson Gallery, an additional treat for art lovers who are looking to view the fresh paintings of Plein Air and the Juried Exhibition of Guilty Pairs.
The Cecelia Joyce and Seward Johnson Gallery at 19 Washington Street is open Monday-Saturday 10am- 5pm and Sundays, 11am-4pm. For details about the AAN, visit nantucketart.org or call 508-228-0722.