Spring continues with two new exhibitions opening during the month of May in the Artists Association of Nantucket's Cecelia Joyce & Seward Johnson Gallery. The Wind & The Wave opens with a reception on Friday, May 11 from 6-8 pm and the annual Artist Open Exhibition opening reception will be held on Friday May 25 from 6-8 pm.
"The Wind & The Wave has a maritime theme with works focusing on anything on or near the ocean, from boats to birds and shoreline vistas. Upstairs on the second floor, the 2D to 3D exhibition featuring three-dimensional pieces and works on paper will remain on display," said gallery manager Peter J. Greenhalgh.
"As the warmer weather commences and people begin to think summer, we thought a nautically inspired maritime exhibition full of warm colors would help jump-start the excitement of the season, especially after such a cold and raw winter and spring," added Greenhalgh.
The Solo Show Spotlight Artist during this exhibition continues to showcase works by watercolorist Romana Rainey.
The Wind & The Wave will be on display from May 11 – 21 in conjunction with the 2D to 3D exhibition, at the Cecelia Joyce & Seward Johnson Gallery, 19 Washington Street in the heart of Nantucket's Cultural District.
All art submissions are welcomed by the Artists Association of Nantucket (AAN) for its annual Artist Open Exhibition, on display beginning May 25 and running through June 4. The exhibition is open to the community-at-large for fine art submission—including cell phone photographs.
"The majority of our exhibitions showcase the work of our AAN members, however during this exhibition, we open the gallery to all artists. We encourage community members and artists to participate in this special show, which is one of four open shows we're offering this season," said AAN curator of exhibitions Robert Frazier.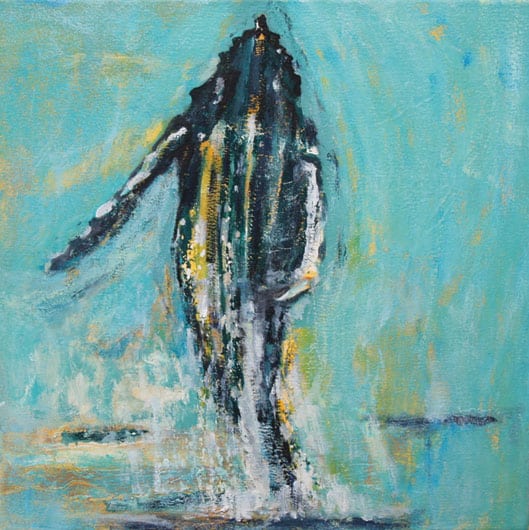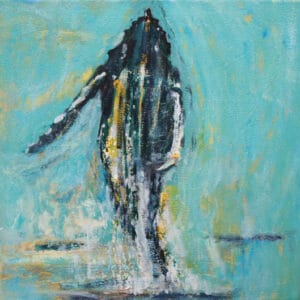 For the eighth consecutive year, AAN is also pleased to invite cell phone photographers to submit images for the Cellography exhibition. "This popular show-within-a-show hangs on the second floor in the old school style of pho-tos hanging from clothespins, as if they're drying in a darkroom," said gallery manager Peter J. Greenhalgh. "It's a wonderful opportunity for the public to showcase their cell phone photos in a simplistic yet modern approach."
This year, AAN will add an interactive component to the Cellography exhibition. Using the hashtag #aancellography2018, AAN will engage the community via social media and by installing four iPads to use in the gallery to increase visitor interaction with art and artists. Photos tagged with the AAN hashtag on Instagram, Facebook, or Twitter will be shown in a continuously updating slideshow for visitors to view alongside the printed photos in the exhibition. Gallery visitors can also visit the Instagram accounts of artist members giving them more access to an artist's work.
AAN member and island photographer D. Clyde Myers will curate the Cellography display. People who wish to participate in Cellography may bring up to five unframed photographs for sale. The photographs must be no larger than eight-by-ten inches in size.
Participants in Artist Open may drop off up to two regular submissions for the exhibition, and/or five cellography works on Tuesday, May 22 at AAN's 19 Washington St. gallery, between 10 am and 5 pm. Art must be professionally presented, and pieces may be juried for space.
AAN's community includes over two hundred and sixty artist members, who display their work during fourteen different exhibitions throughout the season. Visitors will find jewelry, oil paintings, watercolors, ceramics, sculptures, mixed media, photographs, and some textiles. The gallery is open Monday through Saturday, 11 am to 5 pm.