The Artists Association of Nantucket is happy to once again be hosting a Summer Small Works Exhibition beginning on Friday, May 27 in the Cecelia Joyce & Seward Johnson Gallery, located at 19 Washington Street.
"Each artist may bring in up to six works that must measure 12 by 16 inches or smaller," explained Gallery Director Peter Greenhalgh. "With dazzling works in oils, watercolors, acrylics, woodcuts, ceramics, jewelry and photographs, all works will emphasize the broad talents and diversity of our members. The Summer Small Works show is a favorite AAN tradition for artists and customers, and there is always something for every taste and style."
AAN Director and Curator Robert Frazier adds: "We've recently accepted close to twenty new artist members and are looking forward to their involvement, so the Small Works show is a wonderful way to welcome them as they exhibit alongside our established artist members."
A stone's throw from Main Street, this AAN gallery is one of the most comprehensive venues for local art, and their contributing artists have helped to make the Cecelia Joyce & Seward Johnson Gallery an award-winning home for the arts. Summer Small Works will be on display until June 20 in the heart of Nantucket's Cultural District. The gallery is open from Tuesday through Saturday, 11 am to 5 pm and on Sundays from 11 am to 4 pm.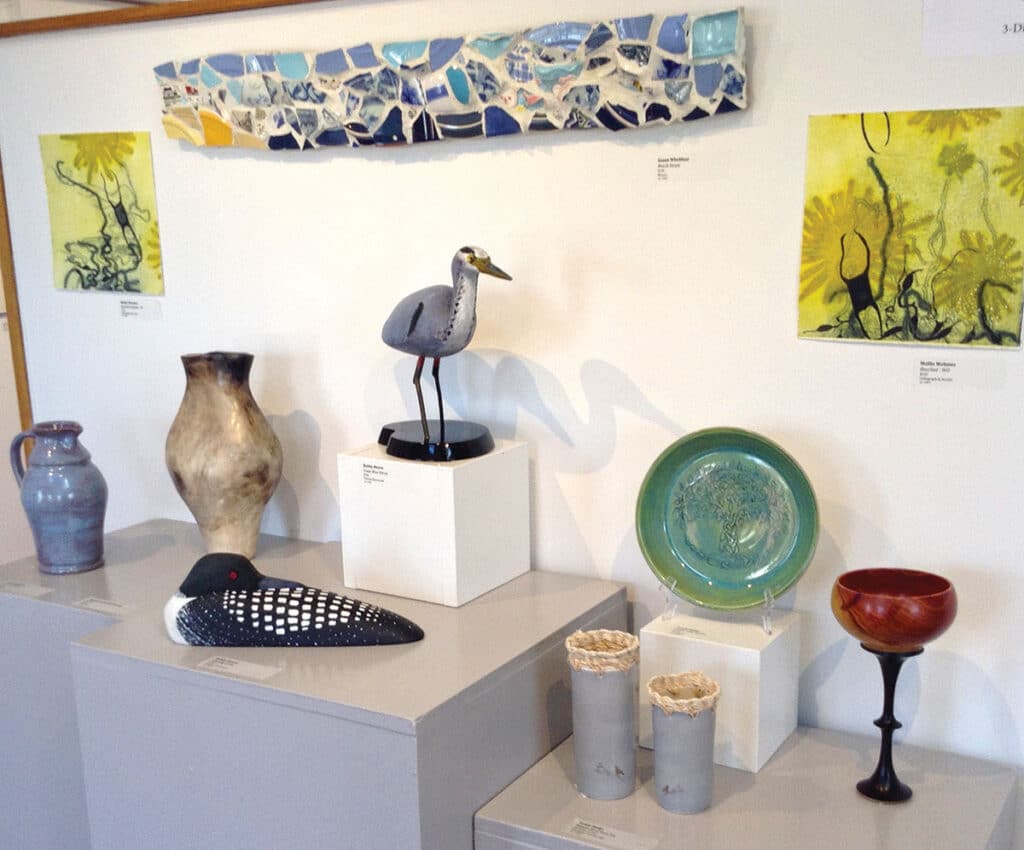 Also opening on May 27 is AAN's newest online exhibition, Works of Summer, with art available all day every day through June 15. "With the excitement of summer fast approaching, we thought these works showcasing seasonal imagery would afford our audiences a sneak peek at what makes a Nantucket summer so special," says Frazier. "These curated online shows remain quite popular, thus we are happy to give those not able to get to the island a chance to acquire some beautiful local art from the comfort of their own homes, wherever they may be."
New works will be added throughout the exhibition, and with close to 300 artist members, there is a vast range and remarkable selection of pieces available for purchase. Online works include oils, watercolor, pastels, mixed media, ceramics, photographs, textiles, and some jewelry.
"With the Cecelia Joyce & Seward Johnson Gallery at 19 Washington St. now open, these online shows exhibiting work that is not found in the gallery give our artists an additional venue in which to showcase their art," says Greenhalgh. Pieces are available to view at nantucketarts.org/art. Return often for new works.