In July 2009, Sara Campbell and her business partner Peter Wheeler opened their first pop-up Sara Campbell boutique, off the beaten path at 5 South Beach Street, next to Nantucket Yacht Club. Eleven years later, the store opened seven weeks later than usual due to the pandemic. Dressing rooms were not allowed to open until June 29, just in time for the fourth of July. Things were clearly different this year.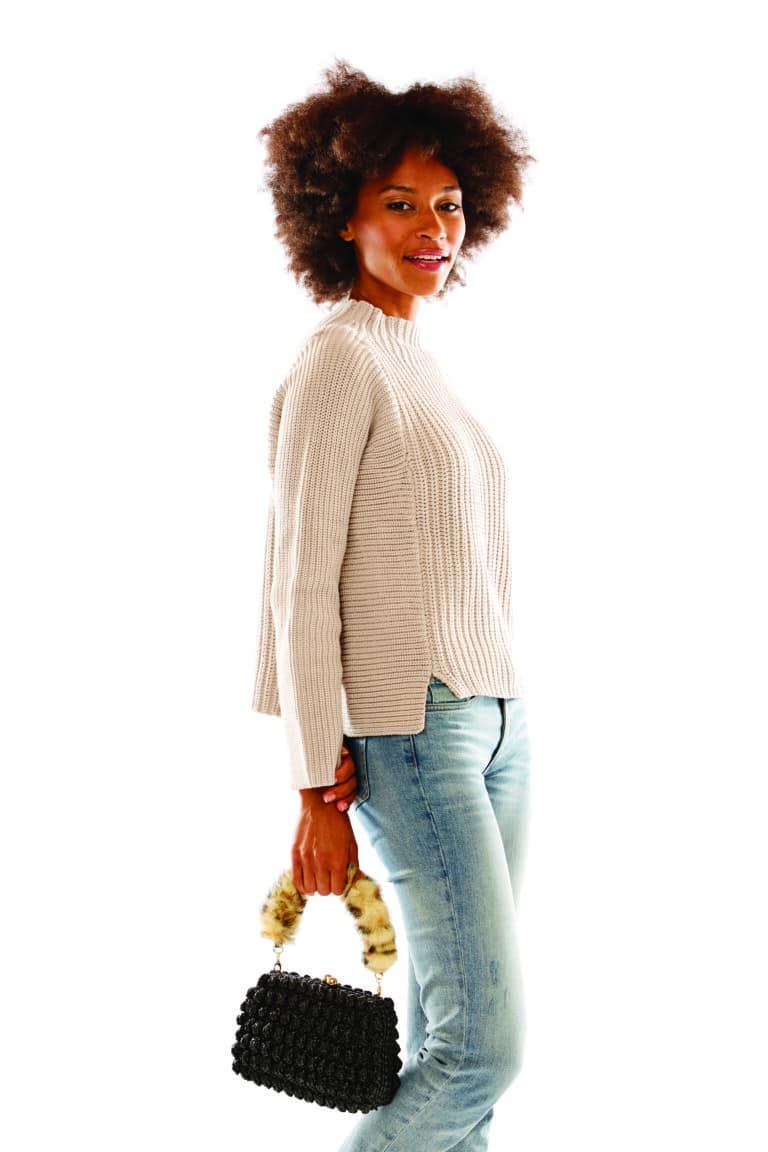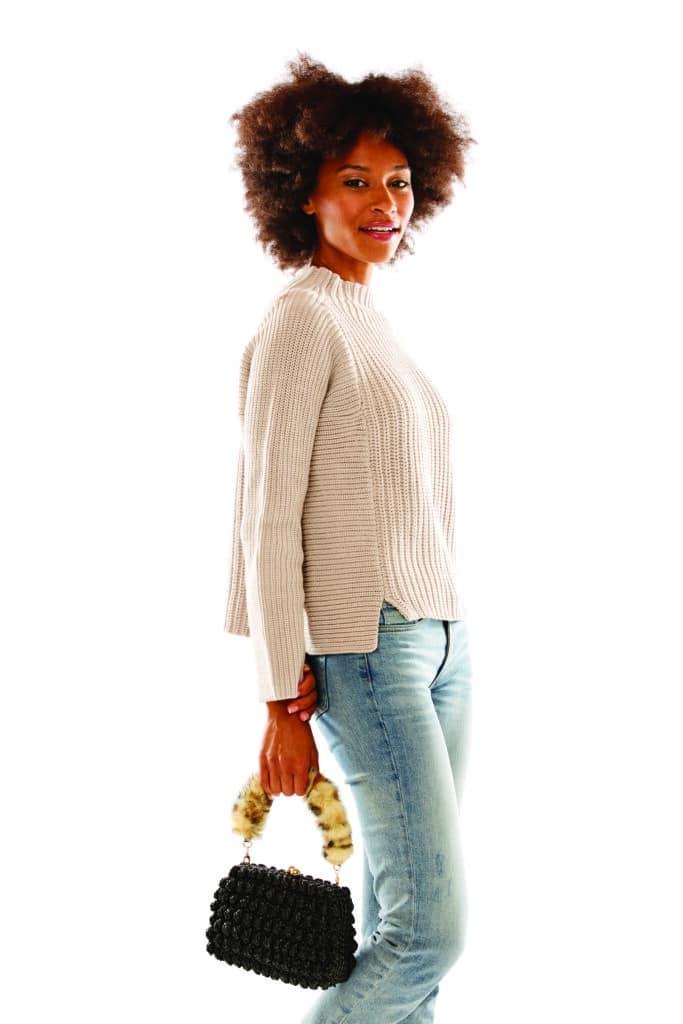 This season has been like no other. The company, which designs and manufactures their product in Boston and New York, was on lockdown for three months. All production for summer was halted and the clothes that were "under the needle" for spring delivery abruptly stopped. Twenty-three Sara Campbell stores closed their doors on March 16 as the company laid off 98% of the staff and cash flow became zero.
The brand had plans to launce a new ecommerce website this July and it was clearly necessary to accelerate that project. On March 26, a "Pop-Up Online Shop" was launched with all of the women's apparel product that was currently in the Boston warehouse and local stores. The few employees left on payroll carried the company on their backs for the next five months.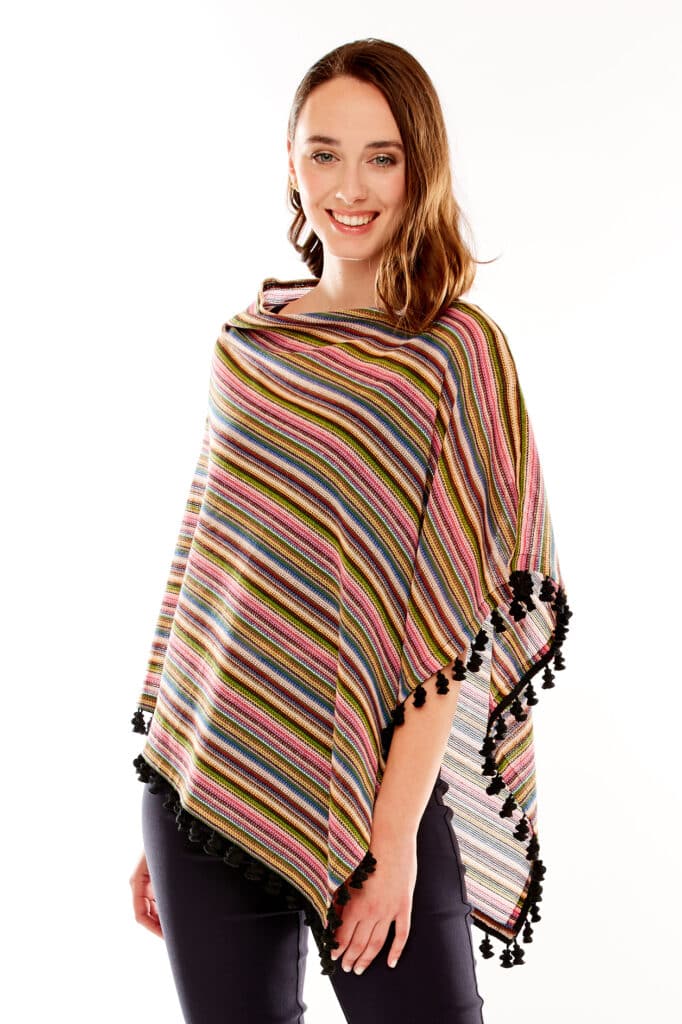 "We were very leery of e-commerce shopping, since it doesn't allow for touching or feeling the beautiful imported fabrics. We also could not get to know the customer in the same way. However, we had no choice but to take the leap!" Sara Campbell said. "It was really exciting, especially at first. We used Instagram stories to sell and educate our client about fit, style, detailing, and fabric. This platform has given us a new way to connect with our customers. We get to hear her questions in real time and actually gained a new kind of dialogue with our clients. Now, our Instagram Live Try-On- Sessions happen almost weekly. I think the most important lesson through this pandemic is the constant and consistent need to keep communicating with our customer. We do not want her to forget us, and we have to really think about how her life has changed since March," Sara said.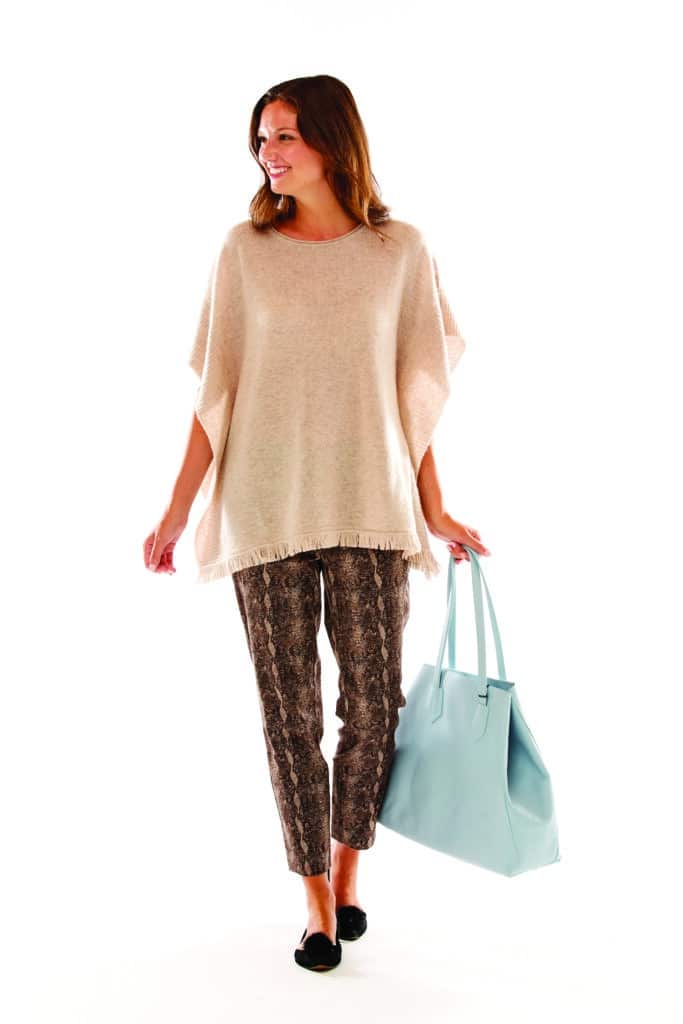 This year, the foot traffic has been down for obvious reasons. "We often learn that this is our client's first outing since March. We are so happy that she has chosen us for her first stop, where we do everything feasible to ensure comfort and safety from the virus," says Mary Ann Tralka, the Nantucket boutique manager of seven years. "I was very worried about opening this season. I was not sure what to expect. Many of our customers are in the high-risk category and have not been out shopping this season. Others come in with a big smile and fun mask and are so happy that we are still here!"
Losing three months of clothing production impacted the brand being able to open its resort stores. They had to shuffle goods to fit the current needs of the customer— favoring styles of a completely casual nature since there was no longer a need for occasion dresses or workwear. The focal point became about what to wear for Zoom calls, casual distanced dinner parties, or virtual graduation parties and weddings. Because the company controls all its production, it was able to maneuver some good solutions when their factories reopened in mid-June. This new focus presents a challenge that will continue in the months ahead, given the unknowns surrounding COVID-19 and how it will impact consumers' needs and lives.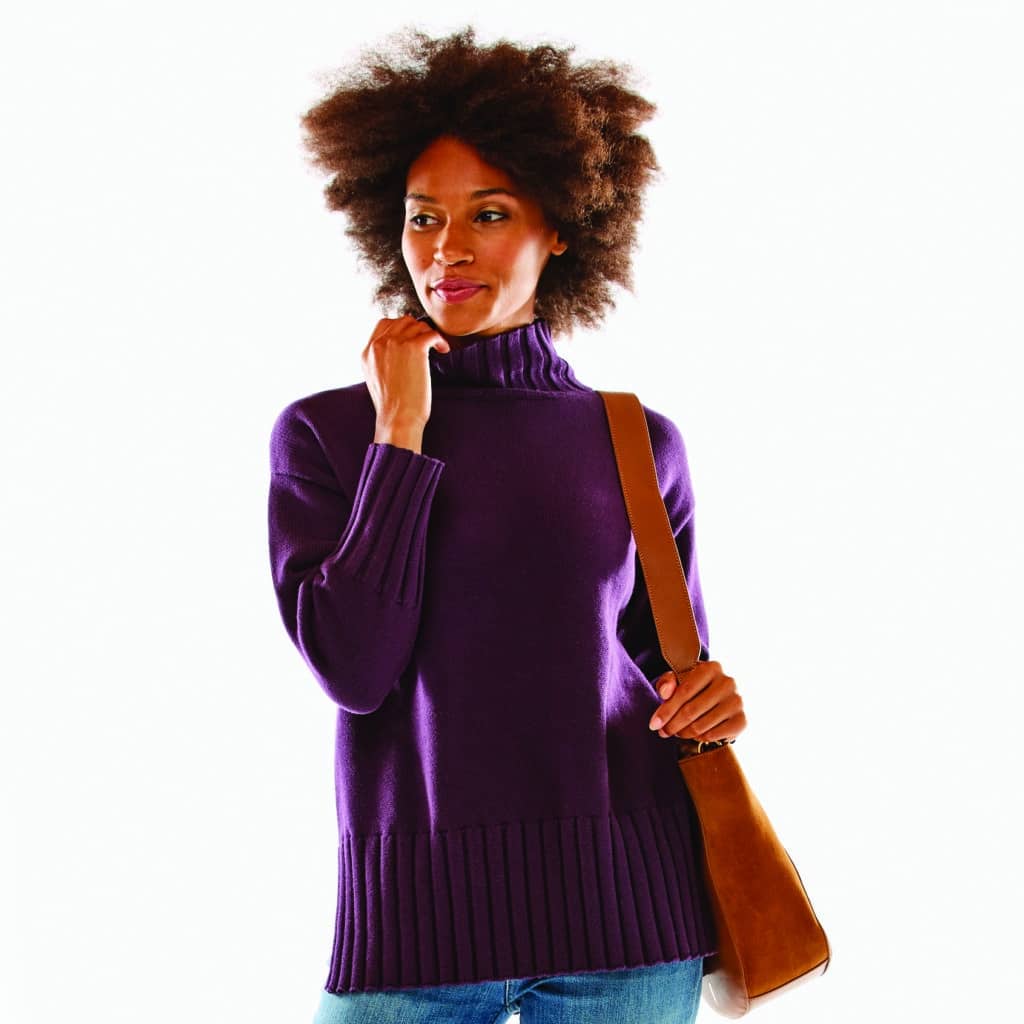 The fall collection is now arriving in the boutique on South Beach Street. It was styled with a wear-now casual point of view in limited-edition quantities. The dressier pieces were mostly canceled, while more chunky cotton sweaters were quickly designed for boating or cozy hangouts. Many pieces meant for the office were also eliminated and their fabrics (which were already purchased) translated into simpler daytime styles.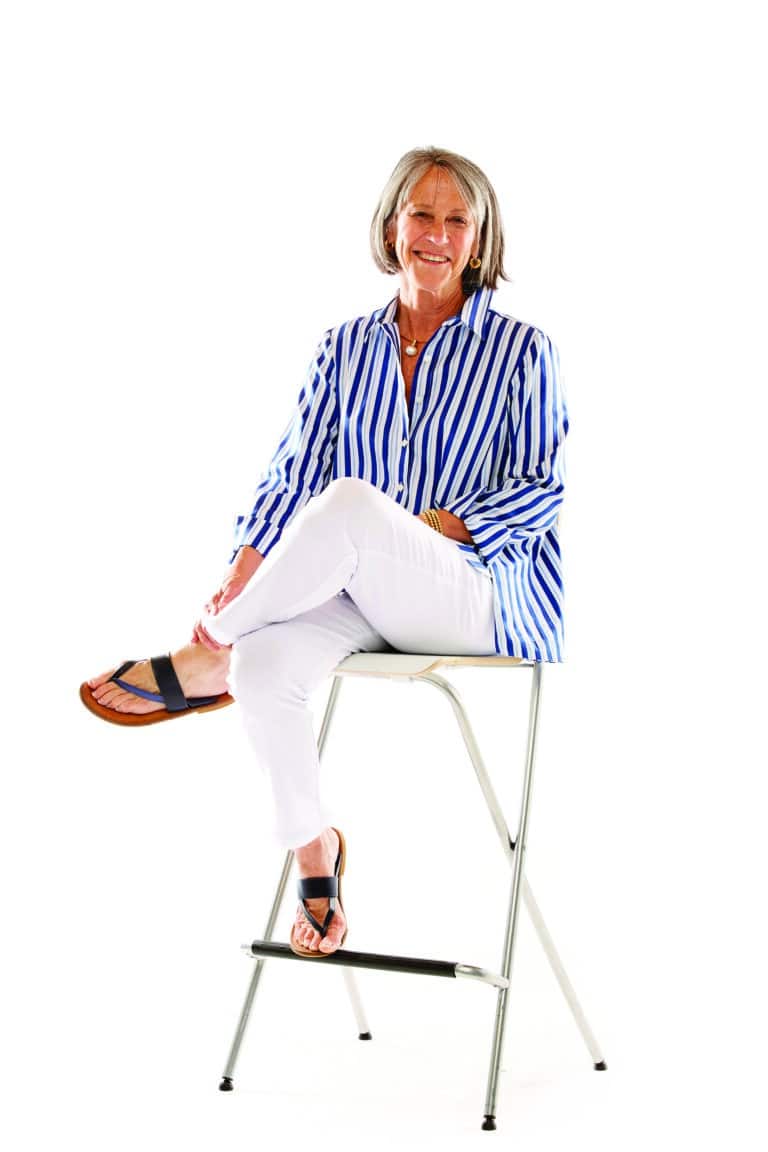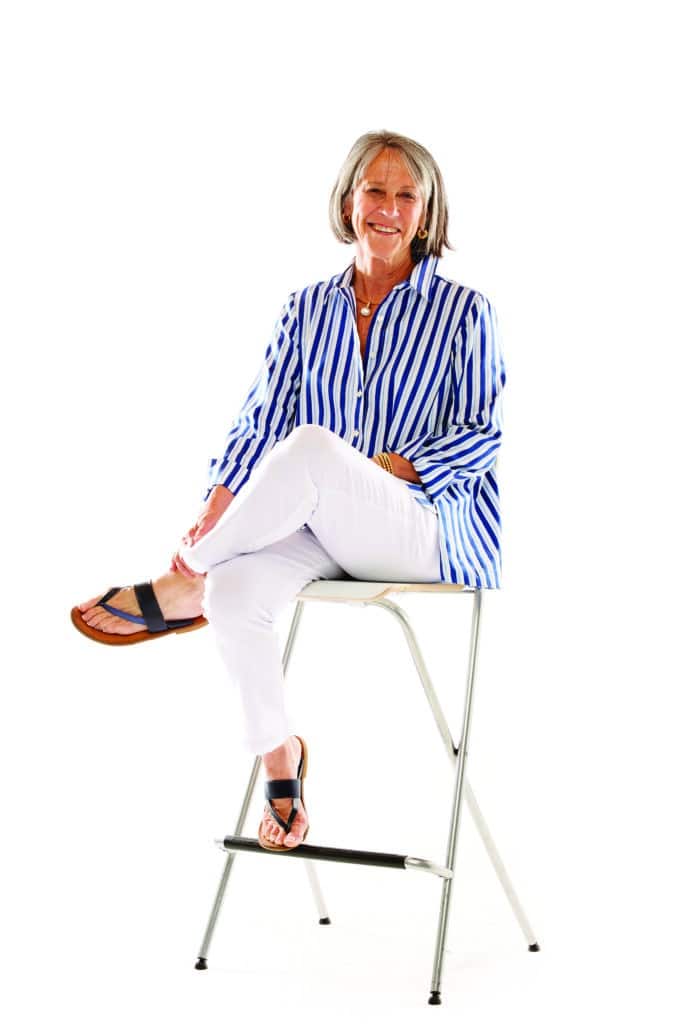 Sara Campbell's holiday collection is designed with a focus on "Home for the Holidays!" as opposed to the feminine, classic holiday party dresses and sportswear that has made up the collection in years past. The line will feature comfortable palazzo pants with fake fur and lots of stretch velvet styles that can be paired with jeans on leggings, along with easy cashmere and cotton knits.
Every day brings a new opportunity for the company. In the fall, the pop-up website will transition to a more permanent and sophisticated shopping experience. Just recently, they begun to offer a White Bag White Glove service, which is a virtual experience with the store team resulting with a curated bag of product that can be passed along curbside. It comes in a white bag with a kit of gloves, a mask, and disinfectant. These are very difficult times for small businesses as they face so many unknowns with very little relief. Supporting these stores will propel them into viability for the next season. Without that support, the charming mixture of boutiques after a day on the beach will disappear.
Sara Campbell
5 South Beach Street • 508-680-1626
shop.saracampbell.com