Starting in mid-March, the Nantucket Arts Council will bring to Nantucket a variety of Sunday afternoon concerts by outstanding music professionals to the stages in the Dreamland Theatre on South Water Street.  These "Downtown Celebrity Concerts" will feature programs of Broadway music, opera, classical piano, music of the Harlem Renaissance, doo-wop vocals, and Big Band swing music.  Tickets are available now at nantucketdreamland.org.
"We're so excited to be bringing Nantucket these signature Nantucket Arts Council events," said Nantucket Arts Council president Dan Driscoll."  Our organizational mission focuses on cultivating all of the arts on Nantucket."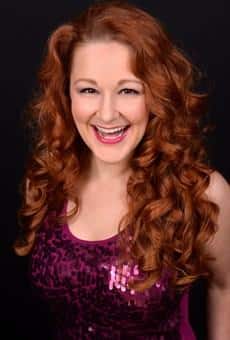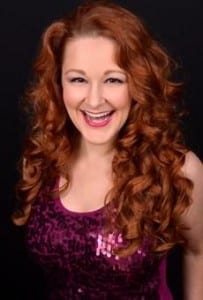 On Sunday, March 15 at 4 pm, musical theater & operetta soprano Rebecca Robbins will present Favorite Songs from Broadway, with favorites from hit Broadway musicals including Phantom of the Opera, The King and I, Mary Poppins, A Tale of Two Cities.
Classical piano virtuosos Sima Kustanovich and Olga Rogach will present a program of music by great classical and popular composers Schubert, Chopin, Bernstein, Barber, Gershwin, and others on Sunday, March 29 at 4pm.
Echoes of the Harlem Renaissance will ring through the Dreamland on Sunday, April 12 at 4pm, when  Emmy-winning soprano Adrienne Danrich and baritone Will Johnson perform a visual and song-filled review of memorable music and scenes from the Harlem Renaissance of the 1920s to 1930s.
On Mother's Day, Sunday, May 10 at 4 pm, the Arts Council brings The Best of Doo Wop to our island.
North Shore A Cappella, acclaimed vocal group from television and concert stages, is a Nantucket favorite who will return with popular songs of the 1940s to present, in doo-wop and vocalese harmonies.
The Artie Shaw Orchestra, the decades-long popular band, brings clarinetist Matt Kozawith a full jazz orchestra, brings to Nantucket an afternoon of swinging and swaying to enduring Big Band-era and popular music on Sunday, May 31 at 4 pm.
Sponsor of these concerts, the Nantucket Arts Council, is a non-profit organization founded in 1973 that supports and encourages a collaborative community of the visual, performing, and literary arts through education, grants, scholarships, and events. Nantucket Arts Council recognizes and supports artists on Nantucket through community scholarships and funding programs; stages signature annual events such as the Nantucket Arts Festival and Shakespeare in the Garden; and provides grants and programming to ensure that Nantucket's children are afforded the opportunity to get up close and personal with performers and artists and attend productions that might otherwise be unattainable because of our location. For details about Nantucket Arts Council, visit nantucketartscouncil.org.