The Nantucket Historical Association's 17th annual Festival of Wreaths Preview Party and Silent Auction Kickoff will be held on Tuesday, November 24, 2015, from 5 to 7 PM, providing attendees with the first opportunity to view this year's wreath designs and bid on their favorites. Tickets to the preview party are $50 per person and are available online at nha.org or by calling (508) 228-1894.

This  NHA kickoff celebration for the holiday season continues in the Whaling Museum, 13 Broad Street, on November 25, 27, and 28 from 10am to 5pm, and November 29 from 10am to 2pm. This community event by local businesses, non-profits, schools, and organizations that are displayed during the week of Thanksgiving. Visitors can bid on their favorite wreaths in a silent auction to benefit the NHA's year-round outreach efforts. From traditionally-decorated greens to unconventional materials, all of the Festival of Wreaths entries capture the creativity of Nantucketers.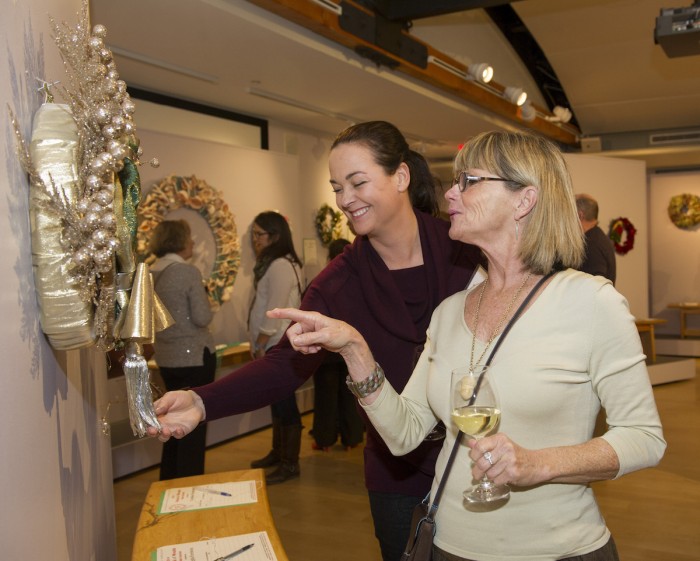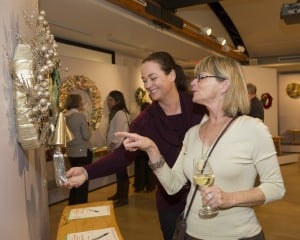 "I am very excited to change things up and have the Festival of Wreaths in a new location within the Whaling Museum's Hadwen & Barney Oil and Candle Factory this year," says Kathleen Walsh, 2015 Festival of Wreaths chair. "This event is a great harbinger of the season to come, as it puts everyone in the holiday spirit! It is my privilege and honor to chair this wonderful event for the second year in a row."
The silent auction takes place throughout the duration of the festival, providing all attendees the opportunity to visit and revisit their favorite wreaths to increase their bids and their chances of winning. Winning bids will be announced on the last day of the Festival of Wreaths on Sunday, November 29, 2015, at 2:30 P.M. Bidders do not need to be present to win.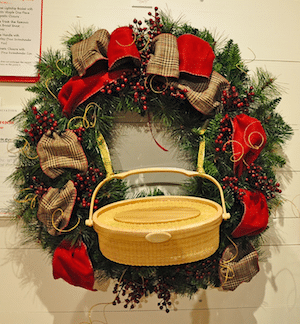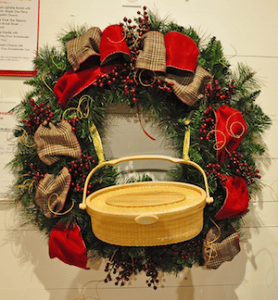 The hours for the 2015 Festival of Wreaths are Wednesday, November 25, 2015 from 10 A.M. to 5 P.M., Friday, November 27, 2015 from 10 A.M. to 5 P.M., Saturday, November 28, 2015, from 10 A.M. to 5 P.M., and Sunday, November 29, 2015, from 10 A.M. to 2 P.M. The Festival of Wreaths will be closed on Thursday, November 26, 2015 for Thanksgiving Day.
This event is free to the community.
For more information about the Festival of Wreaths and other programs and events at the Nantucket Historical Association, please visit www.nha.org or call (508) 228-1894.