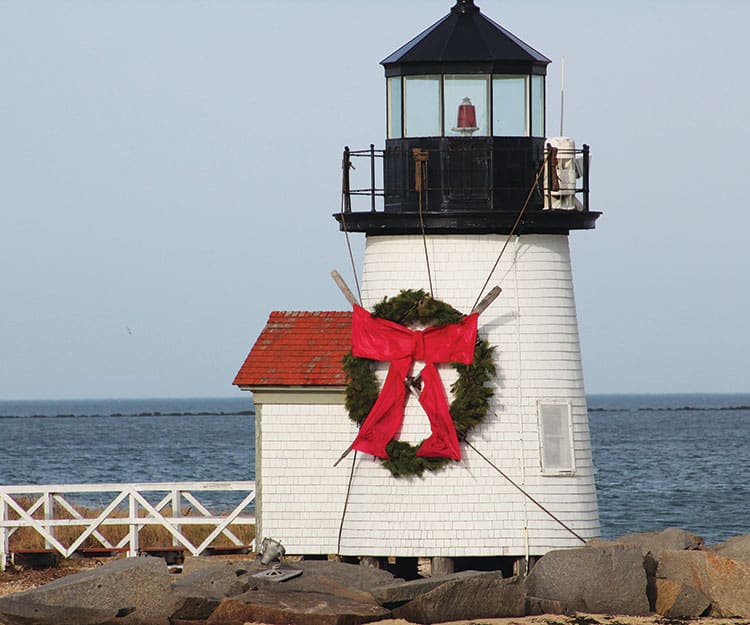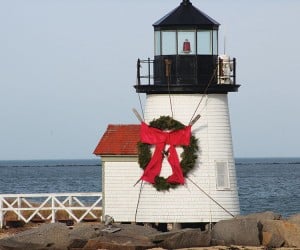 The instigators of the original Nantucket Christmas Stroll were merely trying to prevent islanders from escaping to Cape Cod, 30 miles across the Sound, to do their holiday shopping.
Rewind to 1973, a year when local merchants, in an effort to boost the island's holiday purse, kept shops open late the first Friday in December, inviting locals to holiday shop on-island. That initial Stroll, christened by merchants as a "Christmas Shoppers Stroll" a mere three hours in duration, was proclaimed a huge success. Shopkeepers entertained shoppers with wine, hot chocolate, tea, mulled cider, fruitcake, and holiday cookies while they perused crafts, books, clothes and wares, and other holiday gift items. In subsequent years, the event grew exponentially, drawing larger crowds until it became a nationally- and, ultimately, internationally-renowned holiday event.
This year's Nantucket Christmas Stroll, with a theme of "A Victorian Christmas," will feature 160 seven-foot -decorated holiday trees (sporting new, energy-saving LED lights sponsored by ReMain Nantucket) mounted throughout the downtown area. Local artists Deb Sosebee and Donna Elle will decorate the 20-foot "Talking Tree" (Saturday 1 to 3 pm) at the top of Main Street with homemade Victorian-style ornaments.  Visitors are encouraged to participate in a Victorian Costume Contest, and winners will be awarded ribbons on the Main Street Stage just before 2 pm.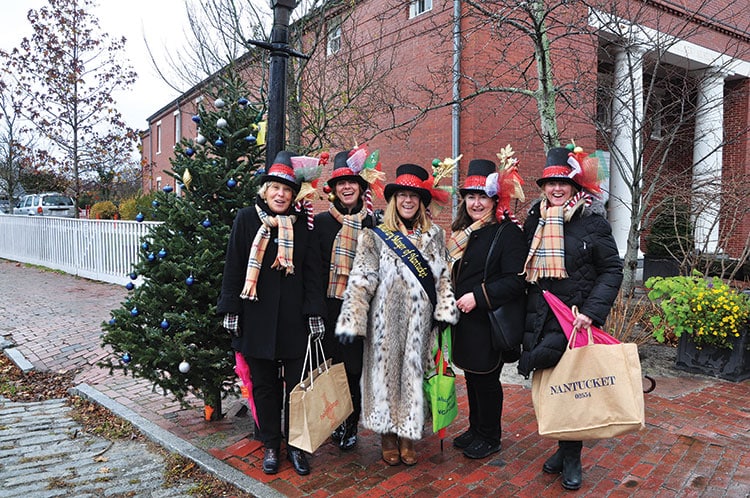 Once again, the Nantucket Whaling Museum will be transformed into a glittering winter wonderland, with the December month-long Festival of Trees showcasing more than eighty uniquely crafted trees designed by local merchants, nonprofit organizations, artists and children.
In addition to  its longstanding traditional events, the Nantucket Island Chamber of Commerce has announced weekend highlights and new activities on Stroll Saturday that include: the sale of 40th Annual Stroll merchandise, including hats, pins, and ornaments at the Chamber Merchandise Table; Storefront and Tree Decorating Contests People's Choice Award; 3rd annual European Christmas Marketplace; Elementary School Art Show; eclectic entertainment on the Main Street Stage, Nantucket Atheneum and Jared Coffin House; Santa Claus Parade, heralded by a brass quintet; Nantucket Sleigh Ride; Nantucket Safe Harbor for Animals featuring pets in costume; and Main Street Stroll Scavenger Hunt.
"Over four decades, Christmas Strolls were enlarged and improved upon," noted P.J. Martin-Smith, executive director of Nantucket Island Chamber of Commerce, "but the holiday spirit pervaded each of the last 39 Strolls, from the seminal event organized by Anne Kronenberg four decades ago to the Stroll we look forward to the weekend of December 6-8. The entire island community comes together in the spirit of fellowship to welcome boatloads of visitors from around the world."
Check our Nantucket.net Calendar of Events for specific dates and times of holiday events on Nantucket Island.
© 2013 Yesterday's Island, Inc. | Nantucket Christmas Stroll is a Nantucket Chamber of Commerce Event