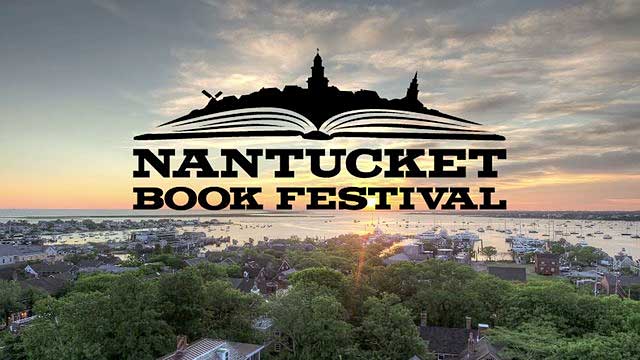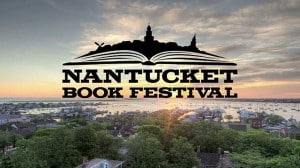 J.D. Salinger once said: "What really knocks me out is a book that, when you're all done reading it, you wish the author that wrote it was a terrific friend of yours and you could call him up on the phone whenever you felt like it. That doesn't happen much, though."
Authors at this week's Nantucket Book Festival won't be giving out their telephone numbers, but they will be giving talks, participating in discussions, answering questions, signing books, having breakfast with their fans, and interacting with people they meet on Nantucket in a celebration of writing and of reading.
Wendy Hudson, festival co-founder and owner of Bookworks and Mitchell's Book Corner, summed it up by saying: "It's exciting and rewarding to feel the buzz of the island is all about books.  This is as good as it gets for me!"
From Friday, June 21 through Sunday, June 23, the Nantucket Book Festival will host authors and readers in more than two dozen different events, many of them free.  The 31 authors spotlighted this year range from writers of poetry to writers of crime novels, and include Charles Graeber, Alice Hoffman, Charlotte Pence, Amy Brill, Dennis Lehane, Noviolet Bulawayo, Elin Hilderbrand, Kitty Pilgrim, Nathaniel Philbrick, Nancy Thayer, and Evan Thomas.
The festival opens with a full slate of author talks on Friday, starting at 8:30 am.  At 7 pm, a special evening event in the Unitarian Meeting House at 11 Orange Street will feature bestselling novelist Dennis Lehane and will celebrate young adults on Nantucket who show promise as writers.
New to the festival is the Breakfast with the Author Series.  Ann Leary, Amy Brill, and Alice Hoffman will read from their novels and meet with fans.  Tickets can be purchased at www.nantucketbookfestival.org.  Also new this year, The Maria Mitchell Association is hosting a special free Stargazing Night at their Loines Observatory for festivalgoers, and Nantucket by Bike is offering a special bike tour led by author Pam Belluck and real-life character Dr. Tim Lepore.
The festival ends with a wrap party and pig roast at Cisco Brewers, where participants can enjoy the feast and Nantucket's own Sankaty Pale Ale with their favorite authors.
For a full list of authors and events, visit www.NantucketBookFestival.org.