They originated more than a century-and-a-half ago, but today's barbershop quartets, rarely heard on Nantucket, entertain fans with bold, exciting blends of modern and traditional styles.
To launch its 2017 springtime Downtown Celebrity Concert series, Nantucket Arts Council brings two award-winning barbershop groups together for an afternoon of spirited a capella vocals on Sunday, March 12, at 4 pm in the Studio Theatre of Nantucket Dreamland Film and Performing Arts Center. Boston-area groups Timepiece and Downtown Crossing will appear on-island to blend their plush, energetic harmonies, which typically include a lead vocalist with tenor, baritone, and bass accompanists. "There is no bad day that can't be overcome by listening to a barbershop" said writer Aldous Huxley.
Each group has won awards in New England and beyond in barbershop programs. Timepiece members Francesco Logozzo, Seth Binkley, Rodrigo Alvarez, and Travis Roy formed in 2013 in a stairwell at Boston University and have gone onto finish at or near the top of regional, national, and international competitions. According to the group, their musical choices lean toward "bright and brassy" traditional selections originating in the first half of the 20th century. Learn more about Timepiece Quartet and sample their music on their Facebook page or at timepiecequartet.com.
Downtown Crossing, which cheekily calls itself DTX, is comprised of lifetime musicians Seth Orenstein, Joey Constantine, Dan Costello, and Ben Orenstein, who have been singing in vocal groups for a decade or more. They are two-time International winners and 2013 Northeastern District Champions in barbershop competitions. Their music can be heard on Facebook or at downtowncrossingquartet.com.
Nantucket Arts Council's annual springtime celebration of music honors Margherita Sutro, longtime Nantucket arts benefactor who was a founding board member of Nantucket Arts Council and one of the originators of the concert series. Since their beginning in 1976, Nantucket Arts Council concerts have brought notable musical performances to Nantucket during the island's quieter months, when live professional entertainment might otherwise be scarce to enjoy, especially for year-round residents, and others.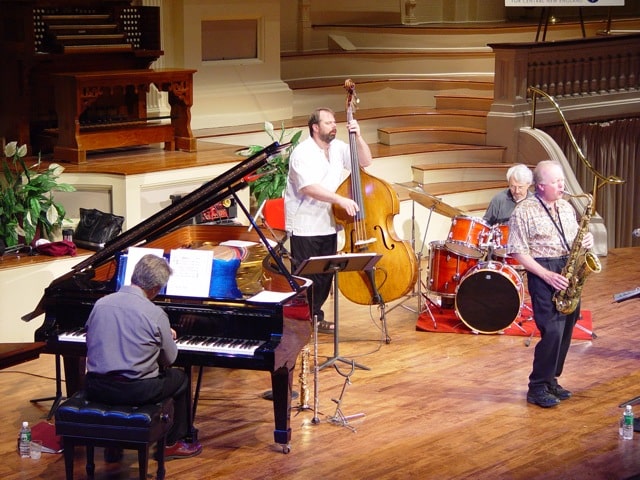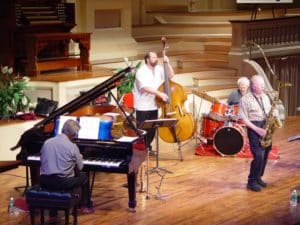 Upcoming concerts in this year's series include clarinetist Julian Milkis and pianist Sima Kustanovich on Sunday, April 9; North Starr Jazz ensemble on Sunday 4 for the series' traditional Mother's Day concert; and pianists Jennifer Maxwell and Svetlana Belsky on Sunday, June 11. All concerts take place at 4 p.m. in the Studio Theater at Nantucket Dreamland. The series is under the longtime artistic direction of Dr. Gerald R. Mack.
Individual concert tickets are priced at $30, with a $5 discount for members of Nantucket Arts Council and Nantucket Dreamland. For details and tickets, visit Nantucketdreamland.org/shows/view-by-program/concerts or call the Dreamland at 508-332-4822.

Downtown Celebrity Concerts – Tickets online now at nantucketdreamland.org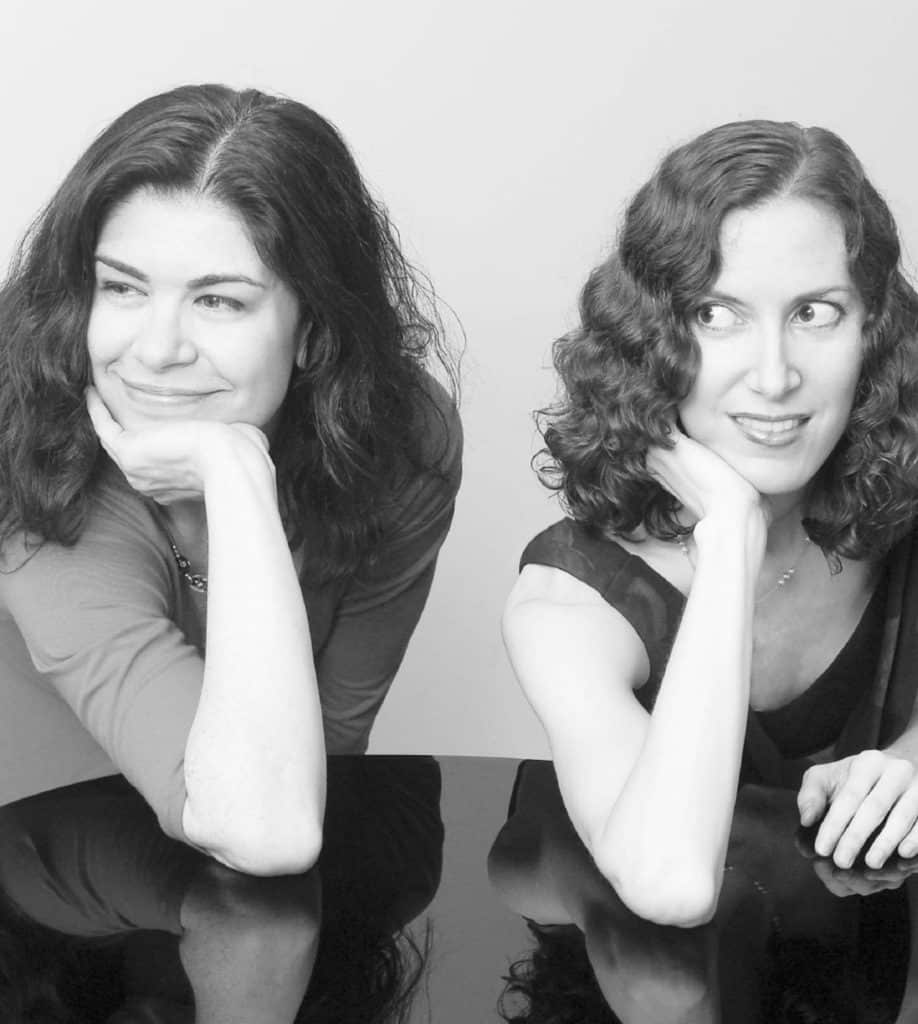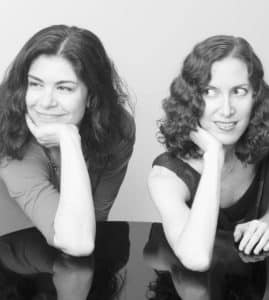 From mid-March to mid-June, Nantucket Arts Council will bring four concerts by outstanding music professionals to the Nantucket Dreamland Film and Performing Arts Center Studio Theater. This year's series of Sunday afternoon concerts feature programs with a capella barbershop vocals, an instrumental duo, a jazz quintet playing American popular songs, and classical music with four hands on one piano.
Sunday, March 12, 4 p.m.:  Plush Harmony – Timepiece and Downtown Crossing, two Boston area barbarershop quartets, both winners of New England regional competitions and competitors internationally.
Sunday, April 9, 4 p.m.: Dynamic Chamber Music Duo – Julian Milkis internationally-acclaimed clarinetist and Benny Goodman's only student, with noted Russian pianist Sima Kustanovich,perform the classics to movie music to jazz.
Sunday, May 14, 4 p.m.: Mother's Day Musical Bouquet – Smooth jazz quintet North Star Jazz Ensemble with an exciting vocalist will perform music from the "Great American Songbook."
Sunday, June 11, 4 p.m.: Four Hands on One Piano – Jennifer Maxwell and Svetlana Belsky, passionate performers and educators, delight with entertaining tales of the music they'll perform.
Founded in 1973, Nantucket Arts Council is a non-profit organization encouraging a collaborative community of the visual, performing, and literary arts through education, grants, scholarships, and events. Nantucket Arts Council stages signature annual events including its Merit Award for distinction in the arts, Nantucket Arts Festival, and Downtown Celebrity Concerts, and is a co-founding organization for Nantucket Cultural District. For more on Nantucket Arts Council and the concert series, visit nantucketartscouncil.org or call 508-325-8588.