White Heron Theatre gets two steps closer to making theatre truly transformative with their productions of SeaWife, running now until September 1 in repertory with Romeo & Juliet, running now until September 3.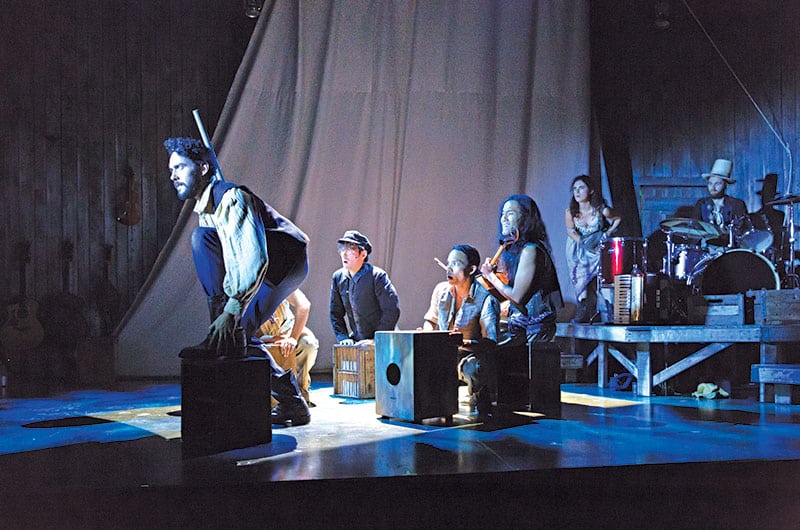 SeaWife is a journey of the senses, carried by a series of songs that are impressively performed by all seven cast members, contributing members of the band The Lobbyists, who never, not even for a single moment, seem to break from character. In fact, each performer, often tasked with playing multiple roles, has his own starring moment in this beautiful and powerful tale of love, death, and the hard whaling days of the past. Great for the entire family, this is "an adventure you won't soon forget," says Rebecca Nimerfroh in a review in Yesterday's Island.
A fresh take on a timeless tale, this version of Romeo & Juliet is a new musical adaptation of Shakespeare's masterwork. Featuring a nimble ensemble of five performers, the piece incorporates live music, intricate choreography, spare and inventive staging, and Shakespeare's timeless poetry.
"The performances have an emotional immediacy that is genuinely thrilling," says the Provincetown News.
Make an evening of theatre on Nantucket: arrive early and enjoy a cocktail or glass of wine in White Heron's courtyard (yes, you may bring your drink into the show).
Tickets to both SeaWife and Romeo & Juliet are available at their Box Office after 4pm: 508-825-5268 or online at whiteherontheatre.org