by Maryjane Mojer
Bartlett's Ocean View Farm
The day before my day off is my favorite day of the week. I enjoy the potential as much as the day itself. On that most joyful day of the week, I clean my house as soon as I get home from work; wash the floors, do the laundry, clean the fridge, organize any errands that I have to run, so that when I wake up I can focus on what is truly important; breakfast. Truly my favorite meal.
I love everything about it.
First and foremost; coffee. Black, strong, and hot. I've dabbled in cold brew, and while I do enjoy it, I'll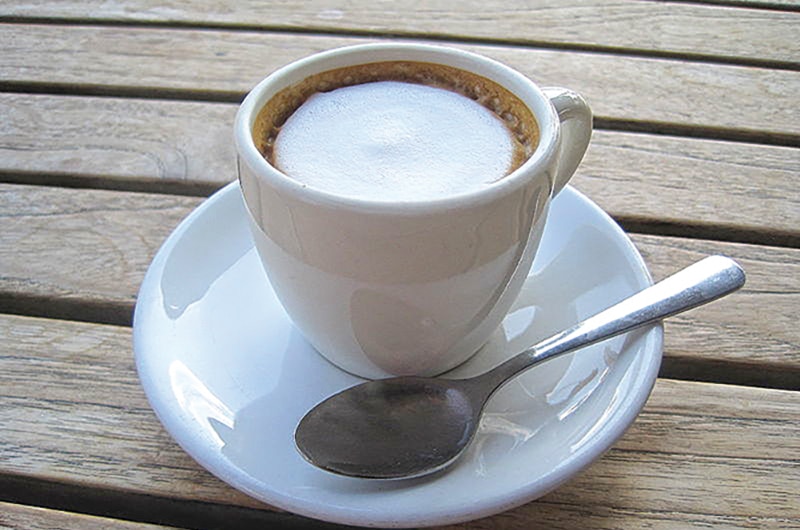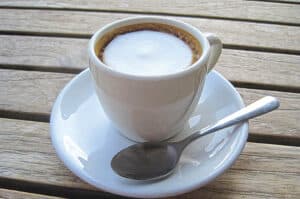 take a hot cup o'joe any day. My coffee consumption is well known among my family and friends. I like to think it is also well revered, respected even, but that may be a stretch. Ok, to be honest, I'll take a six-hour-old, cold leftover cup o'joe as well. My consumption may be legendary, but I'm not proud….or picky.
I think about my day off breakfast throughout the week. It's not as though I plan specific items. I just spend (likely way too much) time imagining what I'll have.
Sure, pancakes, cereal, muffins, oatmeal are all great. I love them, and will have them fairly often, especially on workdays. Truth told, I'm a savory breakfast gal at heart.
I fell in love with Migas a couple of years ago. This recipe really checks all of my day off breakfast needs; savory, delicious, easy but not instant, adaptable. Many recipes call for jalapeños and garlic, which are a great addition. I prefer to add a shot of a great hot sauce instead.
Migas
1 tablespoon butter
1 tablespoons canola oil
4 small corn tortillas, cut into strips
1/2 red pepper, finely chopped
2 tablespoons finely chopped red onion
6 eggs, whisked
1/2 cup shredded cheddar
Handful of chopped cilantro (or not. My husband is not a fan, so I will sometimes make it without)
Heat the oil and butter in a cast iron skillet and fry the tortillas until brown and crispy. Add the red pepper and half of the chopped red onion. Lower the heat and add the whisked eggs, gently stirring to blend. Continue cooking and add half of the shredded cheddar. Stir to blend and remove from heat.
Dress it up with the remaining chopped red onions (raw,) a spoonful of black beans, sliced avocado, a dollop of sour cream or plain yogurt. Another squeeze of lime never hurts, and a drizzle of your favorite hot sauce just takes it to another place. A big ol' cup of coffee…heaven.
I love to serve this with a bowl of mixed greens tossed with a little olive oil, salt and pepper and a squeeze of lime.
I do love breakfast for dinner once in a while, especially with the grandkids, but I am a big fan of dinner for breakfast. Shakshuka fits this bill nicely. It's a savory, spicy tomato dish with warm spices, peppers, and poached eggs. Add a great crusty loaf of bread, and give yourself time to relax and enjoy every bit and bite.
There are as many recipes for Shakshuka as there are cooks. This one is my go to…for now.
Shakshuka
Olive Oil
2 red peppers, chopped
1 large onion, chopped
6 cloves garlic, minced
2 28 oz cans crushed tomatoes
2 tablespoons tomato paste
1 teaspoon paprika
1 teaspoon cumin
1/2 teaspoon cayenne pepper
Kosher salt and cracked black pepper to taste
6 eggs
Preheat oven to 375. In a heavy bottomed, oven proof skillet (yep…cast iron!) heat olive oil over medium heat. Add onion and peppers, sauce until soft and onion is lightly brown.
Push the onions an pepper to the side, and pour your spices directly into the pan, stirring to toast lightly. Toss with onions and pepper to combine.
Add garlic, and stir to combine.
Pour in chopped tomatoes, bring to a boil, reduce to a simmer, and let cook for about 15 minutes until mixture begins to thicken. Stir in tomato paste, and continue to cook for five minutes.
Crack eggs onto top of mixture, sprinkle with salt and pepper, and place pan in preheated oven for approximately 12 minutes or till eggs are cooked to your preference.
When the farm peppers are in, I'll go heavier on the peppers. I've added eggplant, diced, a cup or so of garbanzo beans, topped with scallions.
Day-off breakfast should always be enjoyed while wearing your jammies.
So looking forward to Wednesday… and breakfast!
Enjoy!