For the past four years, Nantucket Island has had an honorary mayor.  At the Nantucket Island Chamber of Commerce Red Ticket Drawing on Christmas Eve, Town Crier Eric Goddard announced that Jason Bridges had been appointed the new Honorary Mayor of Nantucket for 2014-15.  Bridges succeeds Patty Rottmeier, who had served in the position for 2-1/2 years. Fifi Greenberg was the island's first honorary mayor, sworn in on April 1, 2010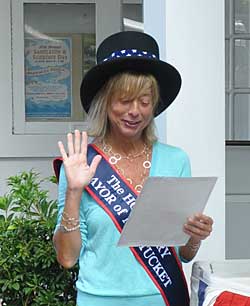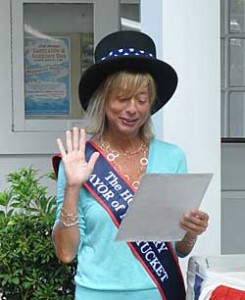 .
Previously a fundraising opportunity for the Chamber, the current mayoral contest transitioned to a selection process by a committee nominated by the Chamber's Board of Directors.  The Honorary Mayor of Nantucket is an unofficial, non-political position in which Bridges represents the Chamber, helping to promote business and community events such as ribbon cuttings and the Chamber-sponsored Daffodil Festival and Christmas Stroll.
"As a small business owner on the island, it has been very beneficial for me to collaborate and advocate for other businesses,"  Jason stated in his application.  "I will continue to endorse the value of the Chamber and its membership to potential members by promoting Business After Hours and larger annual events," he added.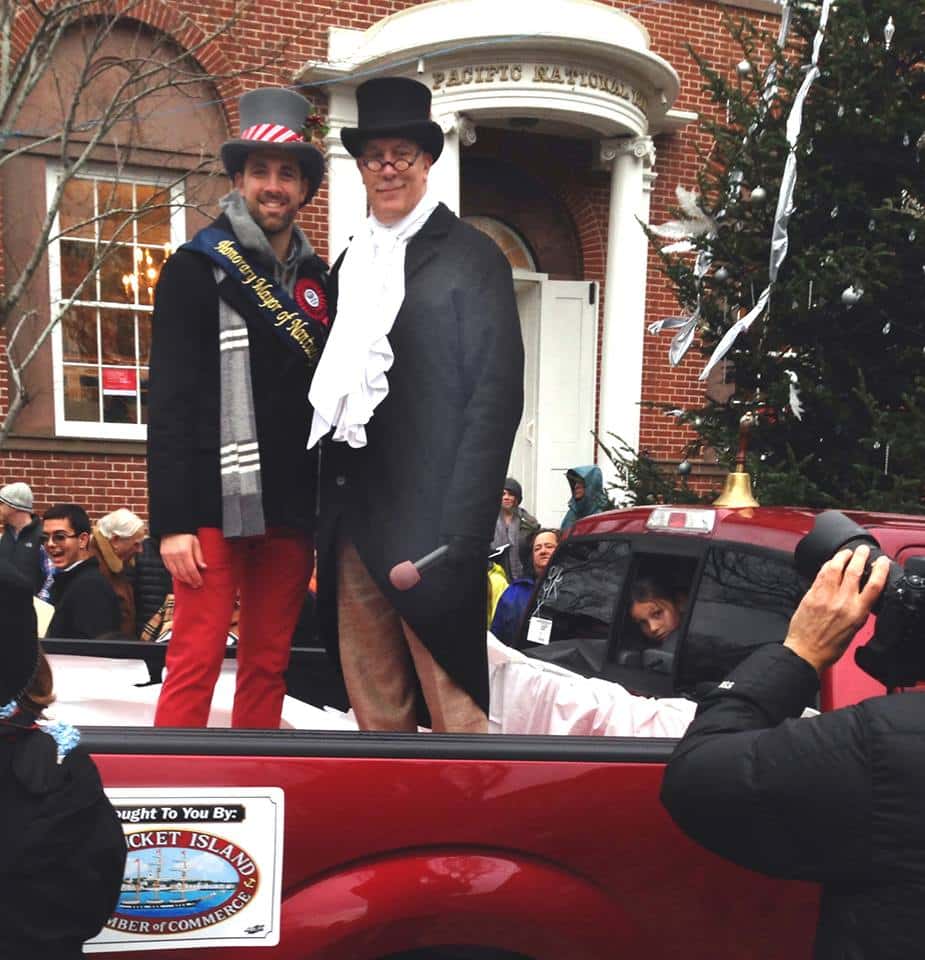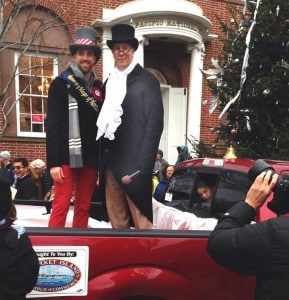 The Honorary Mayor contest was open to Chamber members and year-round residents.  Bridges has been an ongoing member of the Chamber with his two businesses, Nantucket Bike Tours and Social Bridge Consulting.  He is involved in numerous community organizations as both a volunteer and organizer, including Nantucket New School, Mentoring Youth Nantucket, Nantucket Community Television, as well as cycling, running and triathlon races for both adults and children.