Once a year for 11 years, up to a dozen men on Nantucket Island have volunteered their time and their talents to display their "inner beauty," their flamboyance, and their senses of humor participate in the annual Ms. Mantucket Pageant to raise money for island causes.  Now organized by the Nantucket Rotary Club, this year the pageant will be held on Monday, April 14 at the Faregrounds.  This year's pageant has a theme of "50 Shades of Madonna," and is being hosted by Margie Malone and Bill Ferrall.

There can be only one Ms. Mantucket, but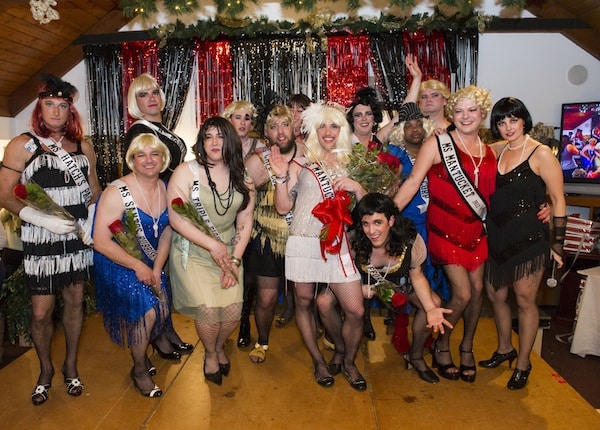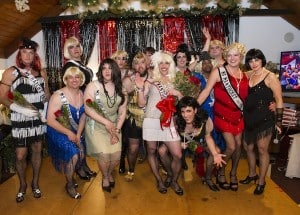 each of the 10 participants will receive an awards, including "Ms. Congeniality," "Miss Most Likely to Wake up with their Dress and Make Up Still On," and others.

Fund raised at Ms. Mantucket benefit island students. Last year almost $17,000 was raised by the Ms. Mantucket Pageant for the Rotary student scholarship fund.
Doors open at 6 pm, and heavy hors d'oeuvres will be served until 6:45 pm, along with music and a cash bar. The pageant begins at 7 pm. Tickets will go on sale around April 1 and will be available in advance at Faregrounds or at the door.  General admission (bar seating) is $25. "VIP" seating in the dining room is $50.
Photo taken by Lisa Frey